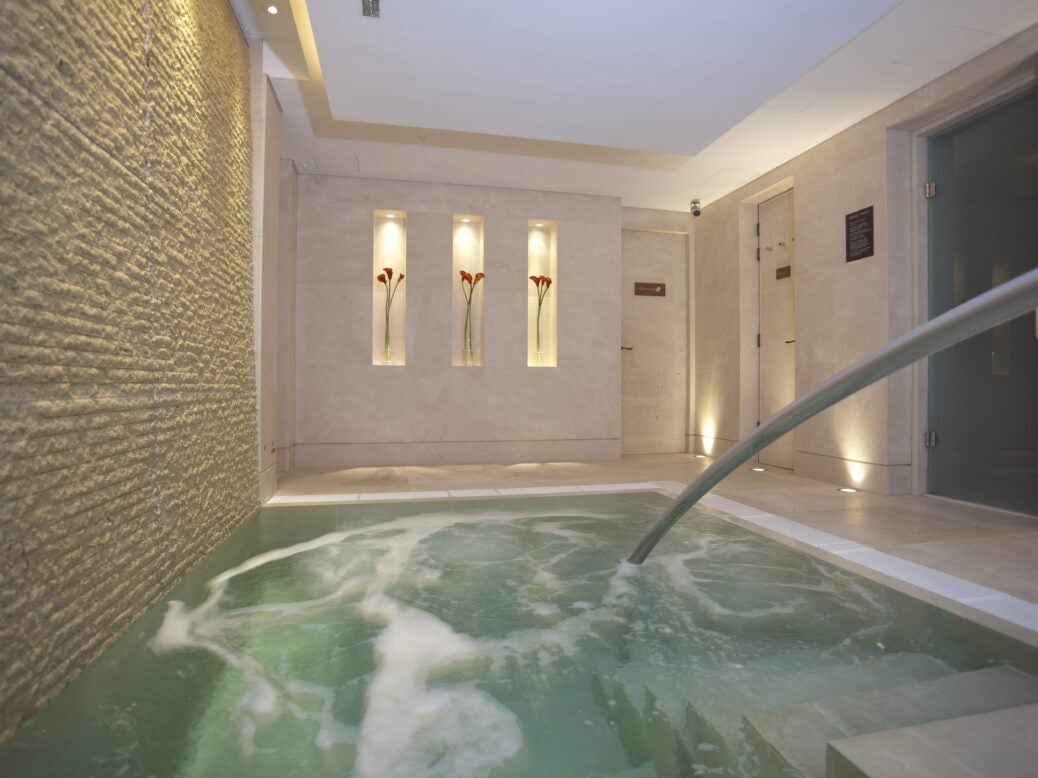 Zak Smith escapes the 'rapacious' crowds of Knightsbridge to unwind in the award-winning Malaysian-inspired day spa for men.
In the heart of Knightsbridge sits one of the capitals most distinguished day spas, Ushvani. Award winning, exclusive and unashamedly luxurious, it's an oasis of tranquility in the heart of the capital. A refuge from the hustle and bustle, the Emirati boy racers, blinding neon lights and rapacious festive crowds in Knightsbridge, it's a place of total calm marked so discreetly on its door, you could blink and miss it.
The brainchild of Usha Arumugam, a young Malaysian born but internationally based businesswoman, the spa is a reflection of her vision to create an authentic Malaysian-inspired day-spa in London. Housed in a beautiful, substantial listed building at 1 Cadogan Gardens, the location couldn't be more impressive. When stepping inside, the whole thing was remarkable, a sensitively styled juxtaposition of Asian spa within typically English period architectural splendour.
Quickly establishing itself as one of the city's best luxury sanctuaries, Ushvani offers holistic treatments and natural skincare products for Sloane rangers, international businessmen keen for stress relief, worn-out trophy wives after a long day in Harrods, or just tense locals keen on a little mid-week indulgence.
With an international clientele and prices to match its resplendent interior, I was visiting to experience Ushvani's latest offering, aimed specifically at the jet set businessman. Tense from international flights, anxious about the next deal and stressed about the state of the global economy, not to mention grief from the wife, Ushvani offers men the chance to unwind, detox and relax. With a range of holistic treatments and natural products, it may just be the best place for the stressed out London male to recharge his batteries.
With international travel and grubby city life, the first thing I ordered was a Papaya body scrub. My body was thoroughly exfoliated using flowing movements, leaving my skin supple and soft, and according to my charming therapist, my mind soothed and at ease. The various textures and aromas of the natural products used within the treatments created a wonderful sensory experience, the papaya's active enzymes helping to reveal a more youthful skin. For men who prefer to shower themselves, this was really something of a unique experience.
Up next was the Balinese massage, originating from the spice islands of Indonesia, a massage technique used to balance the body and restore vitality. As massages go, this was a deeply relaxing experience. All the staff on site are expertly trained, sensitive and friendly, which helps when entering a predominantly female space. The whole experience left me feeling uplifted and recharged. The hour long massage had helped to release tension in my body, stretching my muscles and easing stiffness that is easy to acquire in the cold damp of winter.
With a complete range of exfoliators, shaving aids, mousses and balms aimed specifically at men, Ushvani has got every angle covered. Engaging and enjoyable, Ushvani was a respite from the real world, a space for men to relax and have a bit of me-time, and should be high up on the Christmas list.