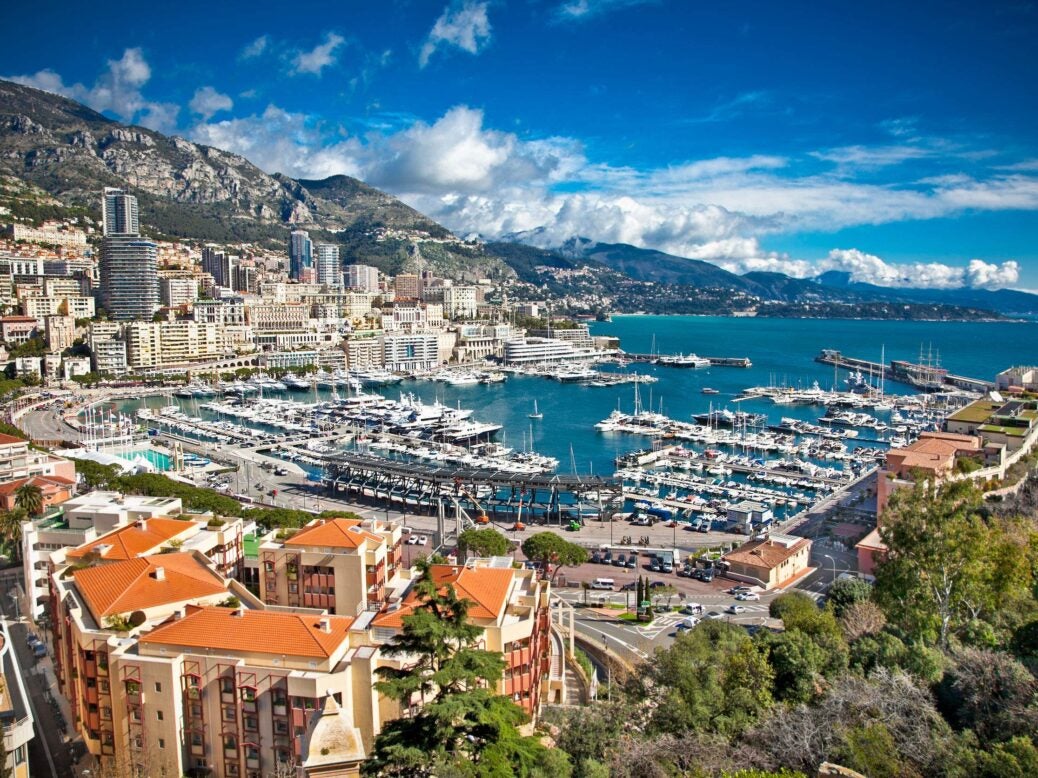 Michel Dotta, chairman of the Monaco Economic Board, explains why the Principality is so attractive to HNWs
Known as a playground of the super rich, a party in Monaco is sure to be on every HNW's annual to-do list. But the world's second smallest state is not all about play, as a recent event at the Monaco Embassy on Grosvenor Street showcased it as a force to be reckoned with in the global business sphere too. The occasion, organised by the Monaco Economic Board (MEB) in partnership with Monaco For Finance and Spear's, highlighted the array of advantages available to HNWs and family offices looking to set up shop in the glamorous end of the French 12Riviera.
'Monaco is a real haven of stability, with great growth within the eurozone,' enthuses H.E. Evelyne Genta, ambassador of the principality of Monaco to the United Kingdom. Amid Brexit, UK non-dom reform, upcoming elections and a host of other uncertainties in Europe and the world, the principality is a stalwart home for business entities, she says. The absence of political clouds, data security and a diverse range of economic sectors makes it a compelling option for investors: 'It could be said that Monaco is a rock in stormy seas at the moment.'
Monaco's allure is easy to explain: glamour, a favourable climate, a rich cultural heritage, privacy, tight security, good transport links – and moderate in the way of direct taxes.
Hervé Ordioni, president of the committee for the promotion of Monaco as a financial center says 'the principality has fully dedicated the last twelve years to achieving tax transparency. 'Offshoring is no longer the idea, it's really about having new activities and onshoring businesses.'
As Michel Dotta, chairman of the Monaco Economic Board explains the MEB informs and guides family offices that are attracted to do business in Monaco: 'We're very much in line to helping them find the right structure and we connect them to the right people.' There are a lot of family offices entities currently operating in Monaco, he looks forward to welcoming more to the 'new and viable destination with a debt-free platform, future-level digital security and an international setting'.
And a new law that has been passed in 2016 will ensure that foreign multi-family offices (MFOs) can be accommodated as well as single family offices. And with Monaco being the home to a cosmopolitan cocktail of residents from over 140 nationalities, a large number of incoming multi-family offices will mean more of the assets of Monaco's foreign residents will be moved to local services rather than those from their countries of origin.
Besides a diverse and stable economy and an attractive business environment, it's the quality of life that stands out to Monaco's 38,000 residents – the excellence of healthcare systems, education and lifestyle services being second to none. 'Global residents don't feel like they're at all in a foreign country – they really appreciate the quality of life,' Mr. Etienne Franzi, Chairman of Monaco Association for Financial Activities (AMAF) says.
So for UK entrepreneurs who want to experience the luxury, convenience, stability and the diversity of this city state, and also decide to move their business entities over, book a meeting with the Monaco Economic Board to transport yourself to a new kind of HNW safe haven.