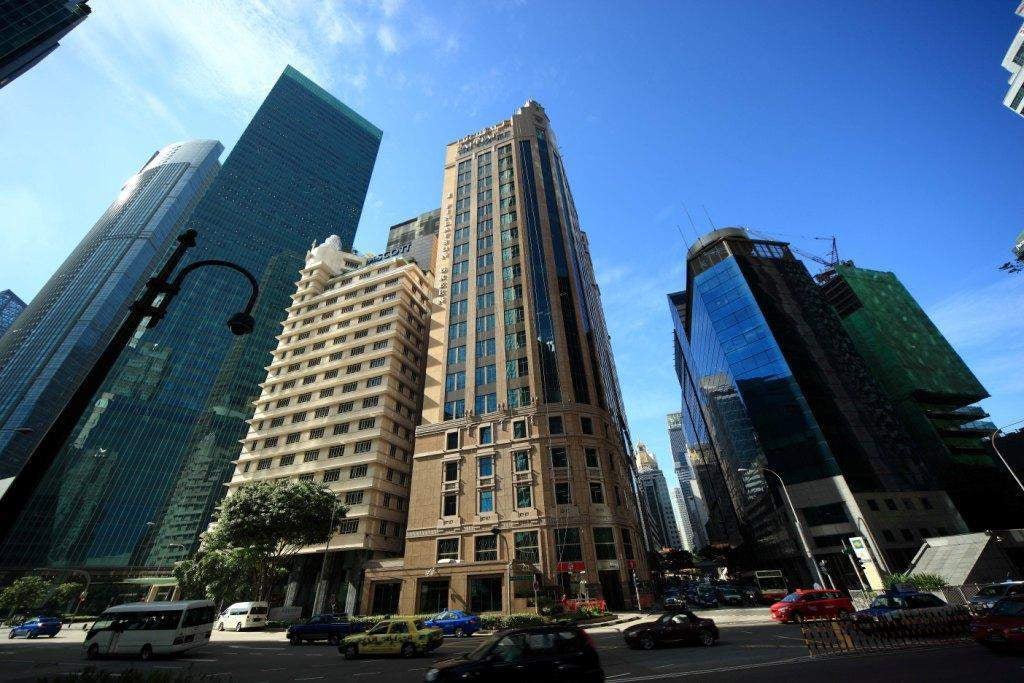 Rochelle Clarke, founder and CEO of Succession Strength on why securing the continuity of your business is key
There's nothing like a new year to inspire deep reflection.
On the one hand, January 1st gives us the chance to look back and reflect on the past 365 days with their ups and downs. On the other hand, it spurs us on to look forward—to use our past losses to propel us to future wins.
@WikimediaCommons
For reflective business owners, this backward/forward dynamic usually leads to a much-needed review of operations. For that, we're grateful. Business owners everywhere could stand to take some time to ask the fundamental question: what can we be doing better?
But, as we've seen firsthand, many business owners often don't think far enough ahead. Satisfied with short-term adjustments, they fail to think about that inevitable moment in every owner's life when he or she finally hands the business off to a successor.
In this article, we're going to share why that's a problem and what you can do about it.
Every Entrepreneur is a Budding Family Business Owner
What motivates entrepreneurs to do what they do?
There are multiple ways we could answer that question. For some, market dominance is their raison d'etre. For others, there's a substantial need in the world they want to fill.
Regardless of their initial motivation, every successful entrepreneur will inevitably transition his or her business from chaos to order, disruption to stabilisation, building to maintaining. And, as that happens, his or her family naturally comes into the fold.
This is what it means to say that every entrepreneur is a budding family business owner. They may start out solo, but if they're successful enough, the business will take on such a central role in the family's life that more and more relatives may either want to or need to get involved.
Disruption Happens
For a family business (public or private); profit is about more than satisfying shareholders. It's about supporting a lifestyle. For the family members who are directly involved—not to mention everyone else who works in your business—that plainly means income. But that isn't where the story ends.
There may be a number of family members who indirectly benefit from the business: the sister whose childcare arrangements rely on the flexibility only you can offer her husband; the cousin whose business you partner with that relies on your contracts to survive; the nephew whose college tuition depends on the profit-sharing arrangement you worked out with his dad.
What would happen to all those people if the wheels of the business suddenly slowed down or stopped altogether? Sure, you may not have plans to retire anytime soon, but what about the things in life we don't plan for: unexpected disability, serious illness, sudden death.
A recent study calculated the effects of a founder's death on mature family businesses. In it, the researchers discovered that businesses experienced a 60 per cent drop in sales, 17 per cent slide in employment, and 20 per cent lower survival rate following the founder's death.
Why?
The study didn't specify, but in our experience with family businesses, we've seen what happens when an owner departs without a firm succession plan in place.
Operations quickly begin to falter. Remaining employees stumble, unsure who to look to for guidance and leadership. Key stakeholders bicker as they try to figure out what comes next. In the process, customers bail, revenue suffers, and problems begin to compound.
As the business sputters, layoffs follow. Then, shutdowns. Not only do family members lose their income, but whole communities begin to suffer. Spouses take on extra jobs, kids take on student loans, and families start to buckle under the stress.
Planning for Disruption
If you haven't put a succession plan together, you're not alone.
Only half of the family businesses in the U.S. have a written succession plan in place. In Canada, that number drops to 17 per cent. In Latin America, a mere 9.9 per cent of family businesses have a written succession plan. China is only slightly better at a flat 10 per cent.
Family business owners have plenty of excuses for not attending to succession. For one thing, they're busy! Tending to the pressing matters of today takes enough time and energy on its own. Who has the bandwidth to obsess about tomorrow?
We get it, but we've seen too many family businesses go down the drain to let you off the hook that easily. After all, what's the point of doing all that building if you're going to leave your business vulnerable to sudden catastrophe?
With the New Year, here are three simple steps you can take this year to ensure your company won't slip into oblivion if you stop turning up at the office:
Inventory — Take stock of all your operations. Document key processes and make sure someone has access to that information. Don't write everything down—just the crucial elements that live only in your head.
Identify — Handpick the person you'd want to run the business in your absence. Get their buy-in and spend some time preparing them for your job.
Insurance — Much like personal life insurance, key person insurance provides a financial safety net when a make-or-break employee dies. This payout enables the company to satisfy its financial obligations as it searches for a successor.
 Conclusion
 As we've seen, the survival of your family business impacts far too many people for you to leave it vulnerable to your sudden departure. You may feel invincible, but the sad fact of the matter is that life happens and family businesses lose founders unexpectedly.
So, get out your calendar and block some time to begin working on the three steps we've shared above. The future of your family business just might depend on it.
Interview: Lloyd Dorfman on UHNWs: 'You don't see a huge number giving'
Interview: Guy Hands, reign of Terra
Interview: Yanis Varoufakis on the end of Europe — and capitalism