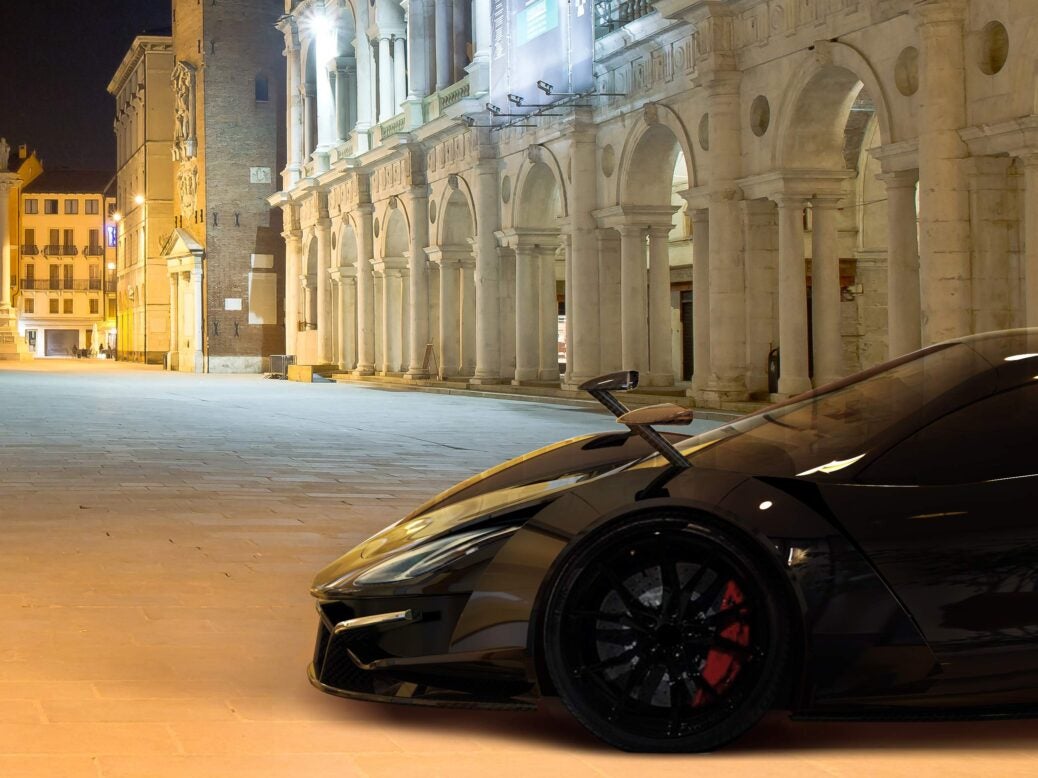 A jewel-encrusted Bentley will be among the seven world premieres at this year's Top Marques Monaco
A lavish Bentley Azure painted with two million individual diamonds is the latest in a series of multi million pound models designed by diamond dealing legend Jean Boulle, whose team has spent three years developing the luxury diamond coating technology.
Jewel-encrusted Bentleys aside, this year's show, taking place, as always, at the fabulous Grimaldi forum, promises to be bringing its 'best programme yet.' From 20 to 23 April, 35,000 privileged guests will be the first to behold some of the world's most innovative motors, including AEROMOBIL's newest flying supercar as well as the world's first commercial flying car with a retractable rotor by PAL V Liberty. The latter will also be available for sale.
'We have sought out the best of the best from flying cars to electric supercars with an excess speed of 200mph,' effused the show's MD Manoj Bairstow. The show, which is patronised by Prince Albert II of Monaco, is unique in the world in its use of the adjacent Formula1 Grand Prix racing track to display cars and conduct test drives.
In addition, supercar premieres will include the DONKERVOORT G8 RTO, the C10 from CALAFIORE, the Charlotte Edition of Asfané by FRANGIVENTO, along with a yet undisclosed Grand Tourer from DAVID BROWN AUTOMOTIVE, as well as guest appearances from world class racing drivers Stephane Sarrazin and Maro Engel.
'We've got the largest ever exhibitor in Silver Muse, a 40,700 tonne luxury cruise liner, and also one of the smallest – a tiny drone which flies at 30 metres per second and will race against supercars during the show on the closed F1 circuit,' says Bairstow.
Luxury aircraft, boats, watches, footwear, handbags, jewellery, real estate, banking and wine products are also on display, and this year has seen a marked expansion beyond just cars into the world of luxury lifestyle.
'Our reputation in luxury lifestyle is also growing every year as the list of our luxury exhibitors confirms,' says Bairstow. Among super-boats on display will be the K7 Kormaran, which is called 'transformer of the waves' and comprises six boats in one.
'I know I say it every year, but I really think this year is going to be the best Top Marques yet!' Bairstow declares. If super-lux boy's toys are what floats your boat and money's no object, you'd be a fool to miss out on the most impressive Top Marques Monaco to-date.