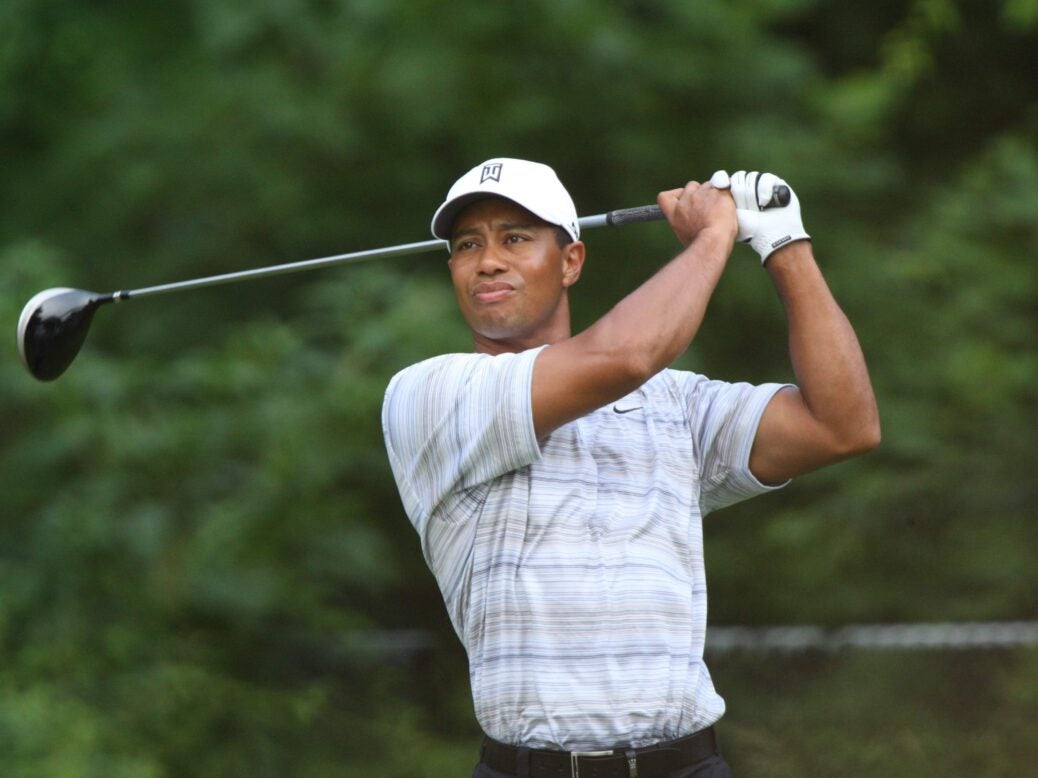 More than ten years after Tiger Woods last won a major, Tiger Woods is back at the top – and Jason Cowley saw it coming 
One spring afternoon in 2010 I was playing a round of golf with my brother-in-law at his pleasant private members' club when he challenged me to a bet. Tiger Woods, he said, would never win another major championship. He was finished. There was no coming back for him from the various sex scandals in which he was embroiled and which had destroyed his wholesome all-American hero's image. I accepted the bet.
The golf majors – the Masters, the US Open, the Open and the US PGA – have the prestige and lustre of the four grand slams in tennis. They are the tournaments that define the history of the game and every player of ambition wants to win. They were the tournaments Woods wanted to win above all else.
In 2008, he had won the US Open, in a play-off, while having a ruptured knee. He was in agony. He could scarcely walk. Yet he still won – and it was his 14th major triumph. By this stage of his career, Woods was four short of the great Jack Nicklaus's record haul of 18 majors and he was still a young man. He was the game's first true athlete, its first mixed-race superstar, whose presence on the greens and fairways of the country clubs of the Deep South was an affront to the bigots whose attitudes used to define the ethos of the game.
The son of a hard-driving African American marine and a Thai-Chinese mother, Woods was also sport's first billionaire in the era of globalisation. The Gulf states and Chinese oligarchs would pay millions of dollars simply to have him show up at their tournaments.
Everyone wanted a piece of Woods – including (or especially) the women his handlers procured for his sexual adventures when he was out on the road, a long way from the mansion he shared in Florida with his blonde Nordic wife and their two young children.
Woods has 'fallen faster than anyone else in history', wrote Hank Haney, the golfer's former coach in his book The Big Miss, in which he betrayed all confidences about his former partner. It was a ridiculous and hyperbolic comment, but you understood what Haney meant: the fall of Woods, when it came, from the summit of the game was astounding.
Power struggle
Long before then, all through his twenties, Woods had redefined his sport (if you can call it a sport), bulking up in the gym to become fitter and stronger than his rivals as he thrilled galleries with his power and touch and last-day dominance of the most notable tournaments. He was world number one for the most consecutive weeks (281) and most total weeks (683).
He was the opposite of a choker: the finest final-round finisher the game has ever seen. It was said that just as his rivals tensed up, Woods could lower his pulse at will, like some mysterious yogi. In August 2009, Woods was narrowly runner-up in the US PGA.
A few months later, he crashed his car in the early hours outside his house after his wife had challenged him about his serial infidelities, including an affair with a local waitress who said Woods enjoyed rough sex.
The media picked up on the story and, having successfully protected his privacy for so long, Woods was exposed as a sexual adventurer and extreme narcissist: less a clean-living family man than a pumped-up sex addict. His fall was vertiginous. And his golf game – his reason for being – collapsed, not helped by multiple injuries, the consequence perhaps of pumping so much iron in the gym.
For a long time, it seemed as if Woods was indeed finished. But I always believed he would come back. And he has. Last season, he worked his way into the top 20 of the world rankings and won his first tournament since 2013. He was even leading in the Open at Carnoustie deep into the final round. It's always poignant to watch a master in the late phase of his career, and it is no different with Woods.
His power is much-reduced, his hair is receding fast and he's had to remodel his swing and adapt his game as a consequence of the operations he has had on his back and knees. But he's still golf 's first – and perhaps only true – superstar, the one guy the whooping hordes in the galleries want to watch.
And his God-given talent, unlike his body, is not subject to decay.
In 1986, Jack Nicklaus won his final major, the Masters at Augusta, when he was 46. Woods is now 43 and is assiduously preparing for April's Masters, a tournament he has won four times and desperately yearns to win again.
Can he do it? Can he win another major so late in his career after all that he has endured? I wouldn't bet against him.
Jason Cowley is editor of the New Statesman. His book of essays, Reaching for Utopia: Making Sense of an Age of Upheaval, is published by Salt
This was first published in issue 67 of Spear's magazine, available on newstands now. Click here to subscribe