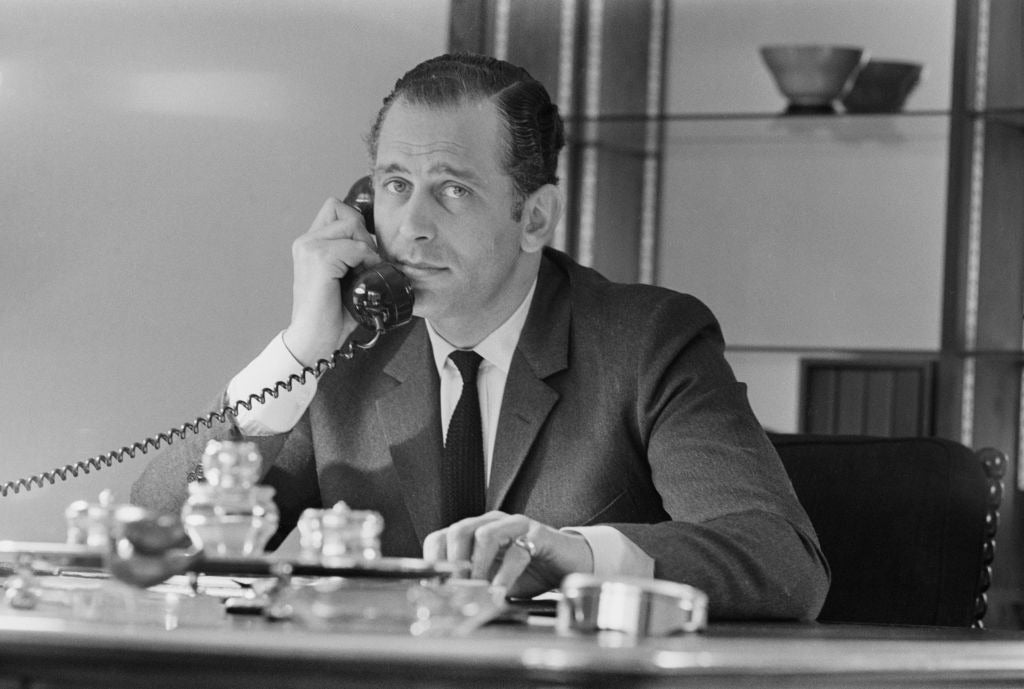 Sir Evelyn de Rothschild, famous financier, philanthropist and financial adviser to Queen Elizabeth II, has died aged 91.
Sir Evelyn's family confirmed he passed away peacefully at his London home on Monday 7 November.
He is survived by his wife Lynn Forester – Lady de Rothschild – three children and two step-sons.
A celebrated City grandee and philanthropist, Sir Evelyn is credited with growing his famous banking family's assets from millions to billions.
Entering the business
Born in 1931, Sir Evelyn spent his younger years in the United States, as war raged in Europe.
After attending Harrow and then Trinity College Cambridge, he dedicated his early adulthood to travelling and horse-riding.
When his father retired with ill-health in 1976, Sir Evelyn joined the family bank – then NM Rothschild.
At the time, his mother spoke of her son responding to a sense of duty.
'The family needed him, so he did it rather than pursue his dream of spending the rest of his life on the back of a horse,' she said.
Sir Evelyn became chair of the bank in the same year his father died and then in 1982, head of the family holding group.
An adviser and friend of the late Queen, Sir Evelyn was knighted for services to banking and finance in 1989.
He revealed to the Evening Standard in 2017 that 'no one is tighter at spending' than the late monarch.
'She grew up during the war,' he said. 'Very disciplined.'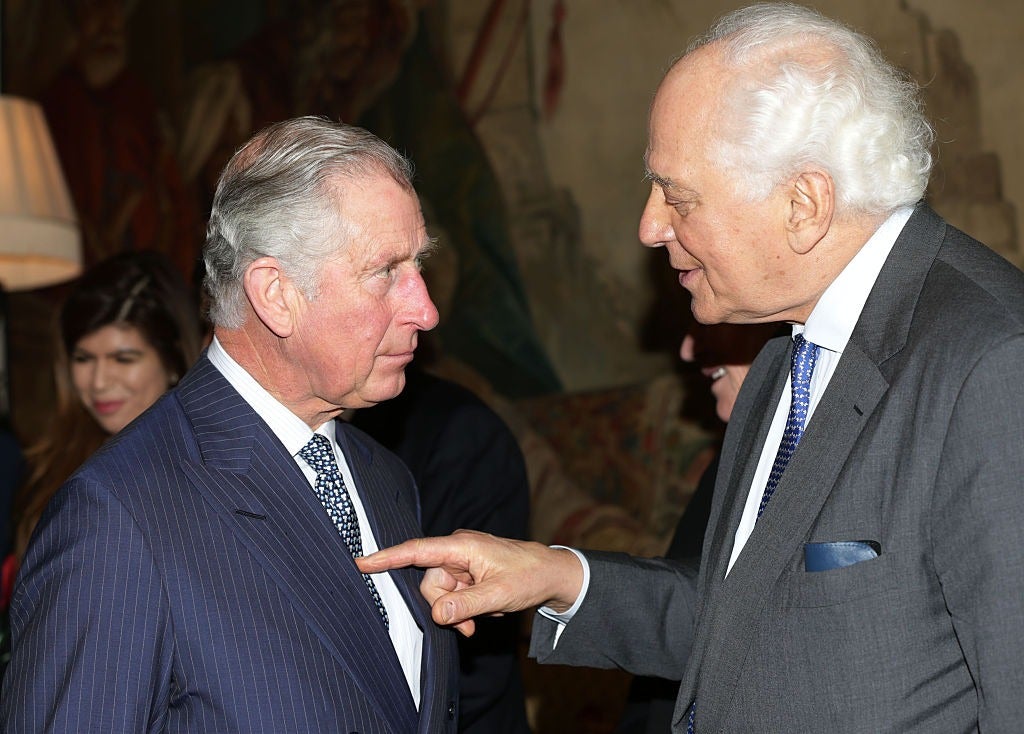 Battle for Rothschild independence
During his time as chair of NM Rothschild, Sir Evelyn fought to keep the family business independent.
In 1980, he fell out with a cousin who favoured a merger with a rival merchant bank in the hope of competing with larger Wall Street names.
The House of Rothschild author and historian Niall Ferguson refers to the disagreement as a 'serious rift' within the family.
In the 1990s, Sir Evelyn began the potentially tricky process of merging the family's UK- and France-based holdings.
Although anticipated for many years, the move was highly complex – with a network of companies now bearing the Rothschild name.
Crucially, the merger culminated in Sir Evelyn handing control of the London operators to his French cousin, Baron (David) de Rothschild, in 2003.
At the time of the changeover, the company was valued at around £560 million, with the family assets totalling £4.6 billion.
True to the family tradition, Sir Evelyn was keen to stress the importance of continuity in the face of change.
'The first important strength of the family is unity,' he told The New York Times in a 1996 interview.
'As you sit here and you talk to me, you are talking to David, and if you talk to David you are talking to me.'
 

View this post on Instagram

 
Building a City institution
In 2011 – eight years after Sir Evelyn's departure – the merged firm rebranded to Rothschild & Co – the name it retains today.
It's regarded as one of the most respected financial advisers in the world – and a true City institution.
In 2021, Rothschild & Co was awarded the inaugural Client Relationship Award at the Spear's Wealth Management Awards 2021.
'Our clients expect the best and we seek to exceed their expectations,' commented the firm's managing director James Morrell.
The bank's stellar reputation can also be seen in the positions of authority held by its alumni – like French president Emmanuel Macron.
Former UK chancellor Norman Lamont, as well as fellow Conservative parliamentarians John Redwood and Jacob Rees-Mogg, also worked for the bank.
Later years
After retiring from the family firm, Sir Evelyn maintained a keen interest in finance.
In 2003, he and his wife founded EL Rothschild – a private equity firm – to manage their own investments.
As well as a large stake in The Economist, which Sir Evelyn chaired from 1972 to 1989, the firm also invested in India.
Through this work, Sir Evelyn became an early advocate of 'impact investing' – using capital to generate both a financial and social return.
'I think it is a reflection on where capitalism was intended to go,' he told the Sunday Telegraph in 2012.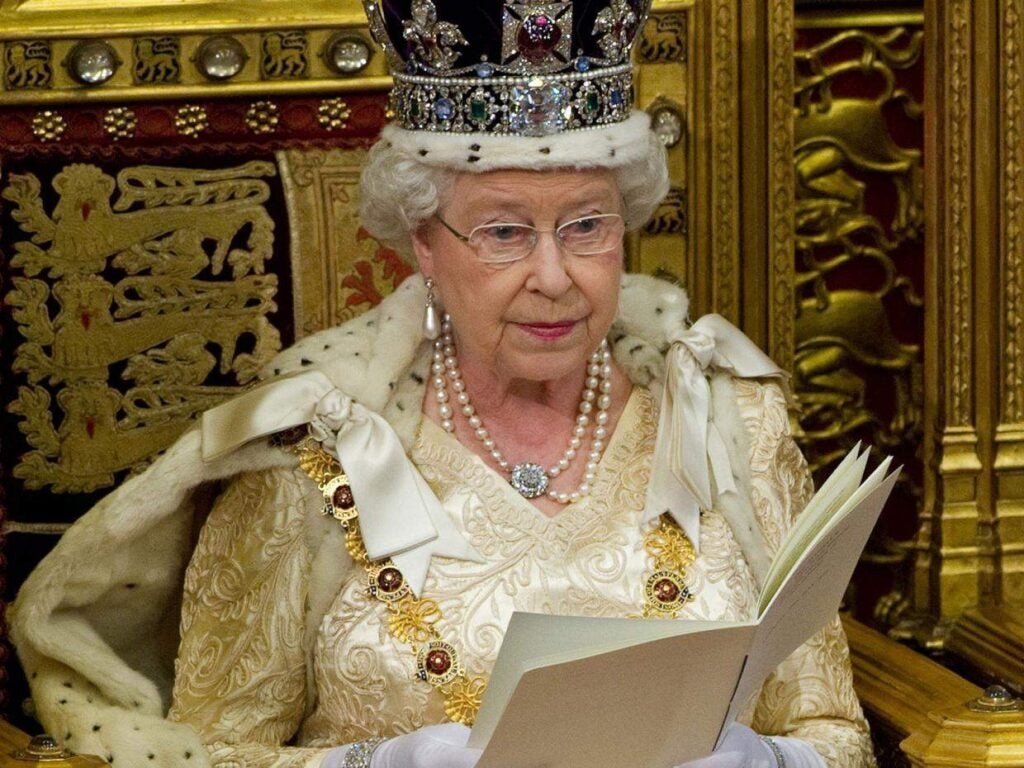 Sir Evelyn's direct philanthropic contributions included co-founding elephant conservation charity Elephant Family, alongside late travel writer Mark Shand and the Rajmata of Jaipur, in 2002.
He also chaired the Eranda Rothschild foundation, overseeing grants of more than £73 million towards medical research, education, arts and culture.
He maintained a life-long interest in horse-racing well into old age, becoming both an owner and breeder.
In 2018, Sir Evelyn celebrated with family and friends (including Dame Helen Mirren) after his horse Crystal Ocean won the prestigious Hardwicke Stakes at Royal Ascot.
More from Spear's
Billionaire Strive Masiyiwa and Wagatha Christie lawyer among 2022 Spear's Awards Winners
The most expensive private schools in Europe
Main image: Getty