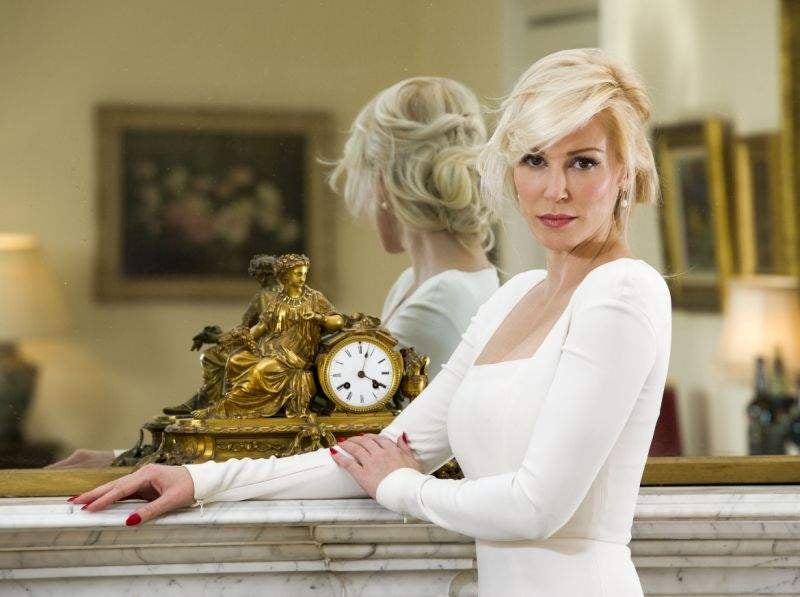 Louise Linton's extravagant social media parade might be frowned upon, but the government's hard bid for tax transparency which draws almost deliberate public hate and scrutiny towards the super rich is not warranted for, writes Daniel Bentley-White
Meet Louise Linton: wife of US Treasury secretary and human Scrabble hand Steve Mnuchin, snappy dresser and, it transpired last week, combative hashtagger. Having recently made sure to let her Instagram followers know all the designer labels she was sporting (which I am told is the done thing these days), Linton came under attack from fellow netizens for her public display of wealth.
Our beleaguered fashionista of course defended herself. Doubtless, she intended to make the nuanced and under-represented argument that HNWs do make a very significant contribution to tax revenues, on top of which they are subject to a great many onerous obligations. Unfortunately she mistyped, and what came out was 'Lololol. Have you given more to the economy than me and my husband? Either as an individual earner in taxes OR in self sacrifice to your country?' It's happened to us all.
While the backlash to Linton's ill-advised, emoji-riddled comments made the headlines, it is perhaps more interesting that her relatively innocuous initial post managed to draw such ire to begin with. The whole exchange raises an interesting question about how much the public needs, or even wants, to know about the lifestyles of HNWs. The recent BBC pay furore demonstrates that widespread condemnation of the wealthy for being wealthy is a transatlantic phenomenon.
The irony is that, while HNWs offering up snippets of their lifestyles is still considered terribly unseemly, more and more transparency continues to be demanded of all of us by lawmakers. The UK government continues to legislate to expose ownership of residential property, trusts, and companies, while the Public Accounts Committee airs vague plans about forcing HNWs to reveal their worldwide wealth year-on-year.
The implication is that having X amount in the bank turns one into a shady ne'er-do-well with more #Valentinorockstudheelsthan they can properly account for. When the thinking behind official government policy and collective outrage gone viral on the Twitter is so remarkably similar, it must be time to take a step back and reassess.
Transparency can be a powerful and useful tool for government bodies, but we are heading ever more towards transparency for transparency's sake? Will the information garnered be put to constructive use, or is it just another stick with which to beat HNWs?  Or with which certain tweeters beat themselves?
Turning back to Louise Linton, then, perhaps we should pay attention to the underlying message of her words, and have a broader conversation about why we actually need to know so much about the personal affairs of HNWs, rather than being distracted by the crassness of her tone.  At the very least, we can heed her parting advice – 'Go watch the new Game of Thrones.  It's fab!'  Surely that's a sentiment we can all get behind.
Daniel Bentley-White works at boutique private wealth law firm Maurice Turnor Gardner LLP