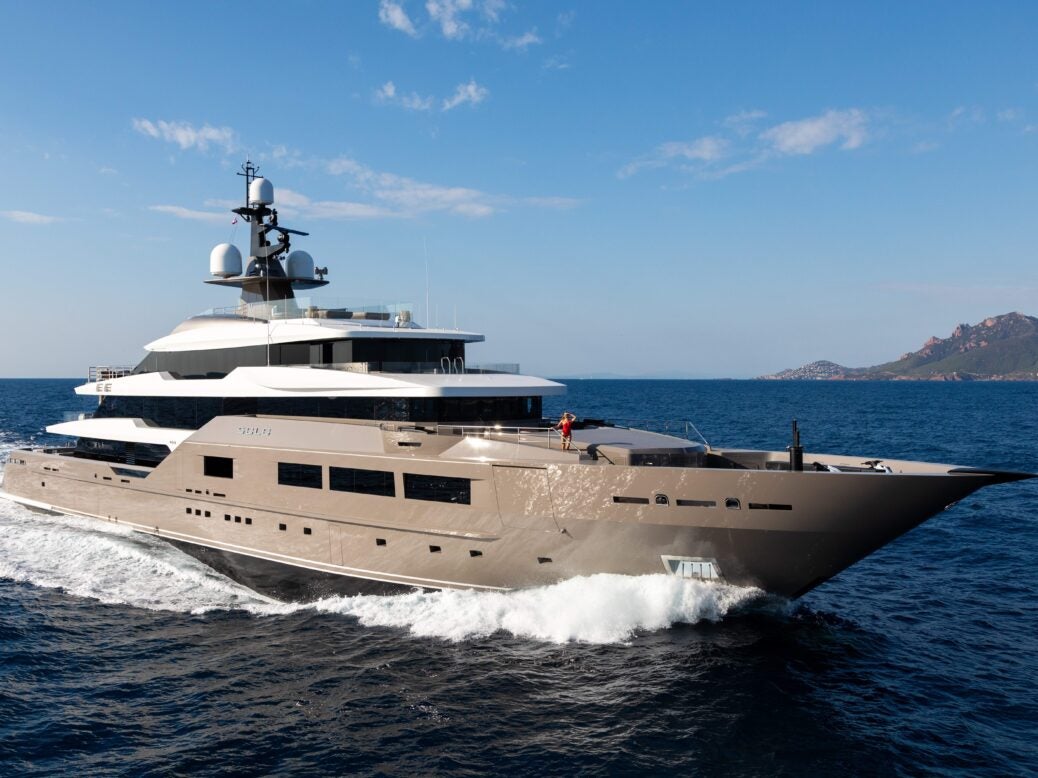 Boat International's Design and Innovation awards highlight the trends shaping the future of superyachts. Arun Kakar selects four worth keeping in mind for the summer 
A celebration of 'Conceptual brilliance and technical excellence' in superyachting, Boat International's annual Design and Innovation Awards is a who's who of the leading lights taking the yachting world forward.
A sister ceremony to their flagship World Superyacht Awards, the Design and Innovation ceremony throws the spotlight on the 'most innovative, elegant and inspiring' work currently being undertaken in the field.
Environmental concerns again played a prominent role in the judges considerations, continuing a theme of environmental concerns being integrated into yacht design and engineering.
This year's ceremony also put a particular focus on innovation, with categories on ecological design, advancements in new materials and technology spanning almost 200 entries covering 61 yachts and 17 categories.
'Every year we see great examples where the owners and the architects are really trying to go beyond and be brave and this year – we have seen that again,' said judge and director of global advanced design at Mercedes Benz.
Spear's rounds up some of the highlights below:
The Game Changer Award: Solo
A new category for this year's ceremony, The Game Changer Award honours the product, process or technology of a yachts design, looking particularly at its sophistication and ease of use.
Solo, from Tankoa Yachts took home the prize with its innovative curved structural glass bulwarks, walls and pool impressing the judges.
The custom build exceeded its owner's wish for unobstructed views across the whole vessel resulted in several outstanding features including a glass-walled winter garden, glass balcony, glass-walled spa pool and infinity pool – attributes hailed as 'idyllic features of a superyacht and perfect for relaxation, entertaining and taking in the breath-taking views of the ocean'.
Best New Production Yacht Design: Vista Blue
Designed by Francesco Paszkowski, custom line Vista Blue became one of the most sought after arrivals onto the charter market last year, with its 'her innovation, aesthetics, R&D and commercial appeal; catching the eyes of judges.  It's long, sleek profile and inventive use of glass were noted, along with a new mechanism that allows the vessel to 'slide open like a regular door or lift completely out of view in one piece'. Vista Blue is no slouch on the water, either: it cruises at 20 knots with a maximum speed of 25 knots.
Best General Arrangement & Deck Design: Elandess
Elandess marked the fourth award for British design firm Harrison Eidsgaard and German builder Abeking & Rasmussen, whose 'semi submerged Neptune lounge' feature. Windows nearly cover the lounge's floor to ceiling, half of which are below water level and combined with an opening terrace on the port side and a tender garage aft designed for 'challenging engineering'.
Originally envisioned as an attraction and 'hang-out zone' for children of the client, the lounge was so spectacular that hit a note with the adults too.
Best Exterior Styling, Motor Yachts 40m to 59m: Irisha
A wheelhouse connected to a sundeck separated Heesen's Irisha from its competition. As well as its tremendous accessibility, its entertainment features include a sundeck and hydraulically driven canopy.  It's rare stone decoration is a classy flourish and it at-anchor sauna facilities make it the perfect vessel for socialising.
Best Exterior Styling, Sailing Yachts: Vijonara
'Gracious, traditional lines and extraordinary detailed design' were praised by the judges for Vijonara, the crown of this year's sailing category. With its helm in the boats centre, its aft deckhouse cockpits are located in the owner's domain and connect to an outstanding suite on its top-level.
See a full list of winners here.
Image credit:  Boat International Media
Arun Kakar writes for Spear's