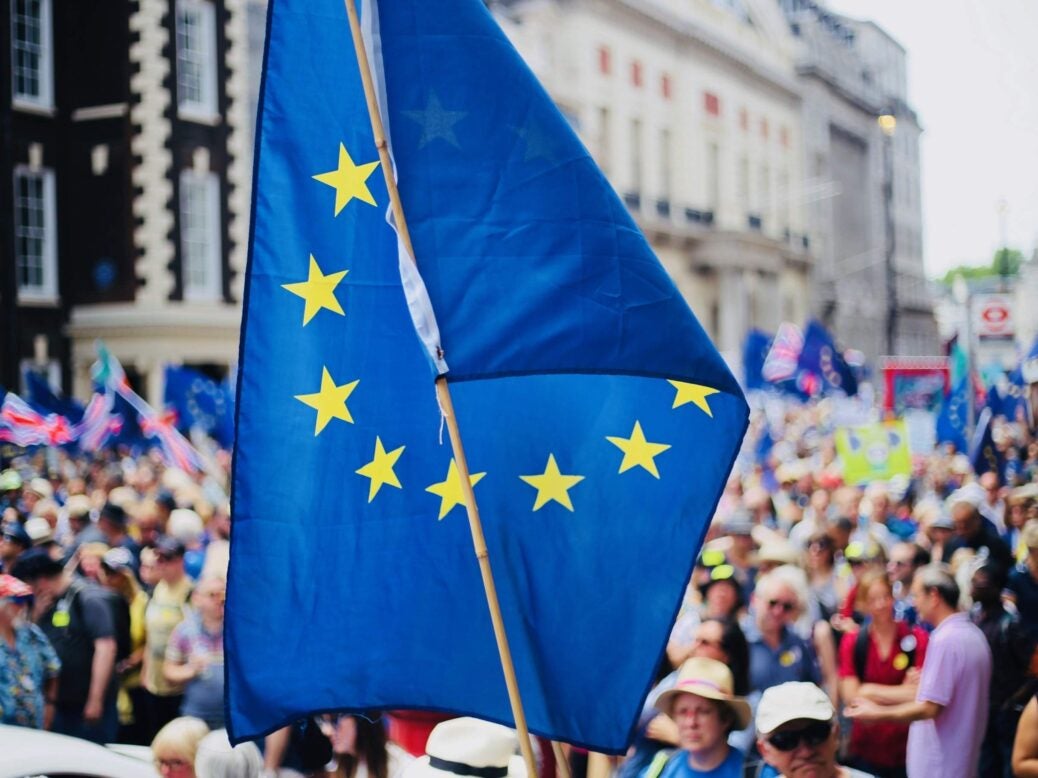 The time has come for Britain political leaders to find compromise, and deliver a Brexit with bite
'You have had experience enough of public life to know that great public measures cannot be carried by the influence of mere reason.' So declared Sir Robert Peel in 1846, during the great national furore over the repeal of the Corn Laws.
Observers of the never-ending Brexit brouhaha may be inclined to agree. Certainly the conduct of our legislators today seems to many to defy rational comprehension. Similarly, the final removal of import taxes on wheat and other cereal staples all those years ago was itself the painful culmination of a five-year political battle, one that came in the face of implacable opposition from the ruling classes.
The measure, of course, was enacted by the Tory government of Peel, another politician who had made his name at the Home Office, but it was carried by opposition votes. Of Conservative MPs present on that historic day (15 May 1846), 106 voted for the government and 222 against.
With pairs included, Peel was supported by just 117 colleagues. Historians agree on two things: first, Peel acted in the interests of the country. Second, he split his party so badly it was out of office for 30 years. Like the Corn Laws, affairs in Ireland are at the heart of the impasse over Brexit today – but not entirely.
The essential challenge of Brexit is first and foremost the relative slenderness of the victory in 2016 and its demographic profile, both of which pose moral questions of validity. Next, there's the challenge of the ambiguity of exactly what 'Leave' meant in the context of 2016's febrile referendum campaign.
In addition we have the challenge of a fundamentally Remain establishment pitted against its voters, and we have the implicit opposition of the European Union and its bureaucracy, which has no intention of rewarding an apostate. Small wonder Theresa May and her cabinet have been in a pickle.
When Spear's met the chancellor of the exchequer, Philip Hammond, however, he exhibited Panglossian optimism about obtaining a customs agreement with bolt-ons for financial services. When we suggested that this sounded like 'Turkey-plus' (Turkey is a member of the Customs Union), the chancellor demurred. But a customs union seems to be what the Commons is closest to supporting, if the voting is anything to go by: Ken Clarke's customs union motion lost by a majority of just eight votes (264 to 272) on 1 April, though it was supported by only 37 Conservative MPs. Brexit motions in favour of 'Norway-plus' and 'Common Market 2.0' were voted down by heavier margins.
With Europe, the only thing MPs seem to agree on is their opposition to a 'no-deal' (drawing a majority of 240, with 400 ayes and 160 noes). So what is to be done? If Mrs May's withdrawal agreement is a bridge too far for this House of Commons as a whole, then clearly a different Brexit is required.
Fortunately recognition of this by the political class is growing – first in the arithmetic of the third vote for Mrs May's withdrawal agreement, which also drew support from Boris Johnson and Jacob Rees-Mogg. But also in the commencement of cross-party talks between Mrs May and Jeremy Corbyn. Not before time.
For in the face of the obstinacy of the Democratic Unionist Party and of Tory die-hards (whose principled standpoint Spear's recognises), Mrs May has no choice but to reach across the floor of the House.
And here there needs to be recognition that the critics' prime fear of a soft Brexit, that Britain will end up as a rule taker, is not the biggest ogre. Britain is not Norway. The UK is the second biggest economy in the bloc, which means we'll have a potent voice.
But we'll also be outside the political and fiscally integrationist policies that the eurozone arguably needs in order to survive, and which people like Emmanuel Macron desire. What can't be ignored is Europe's essentialness to our trade, jobs, and daily bread.
This means that for the good of the people a compromise must be found. That will be a mongrel Brexit, one which, like British teeth, will be neither neat nor tidy. But it will have bite. If Mrs May achieves it, then history will be kind to her. Sir Robert Peel good? Unlikely. But let's wait and see.
This is the leader from the latest issue of the magazine, out this week. Get your copy by subscribing here or find us on the newsstand.