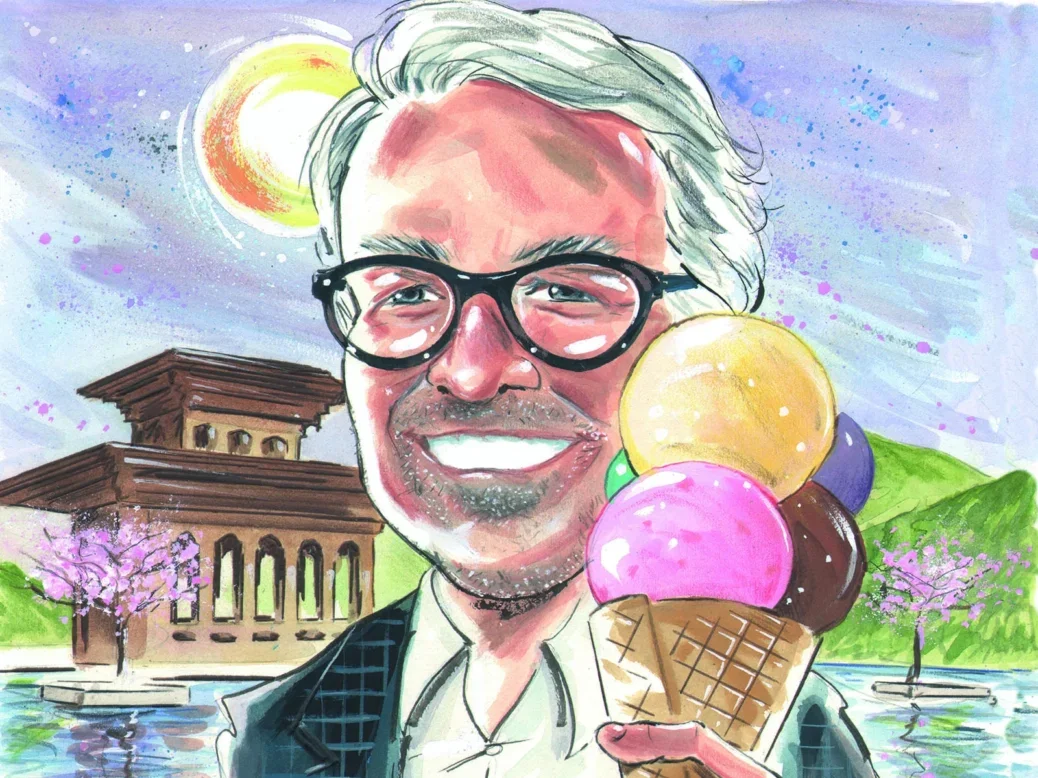 Midas interview: Neil Jacobs, the CEO of luxury resort Six Senses, talks to Spear's about ignoring advice, embracing the wellness mantra – and finding time for ice cream
How much is an ounce of gold?
In real terms it's about $1,700. But it represents strength, wealth, political power, and you know, it's always been a symbol of success and of the more esoteric view on what it's worth and what it can do, and how you can use it to improve people's lives.
How did you earn your first pay cheque?
I worked at the Grosvenor House Hotel in London, Park Lane, in the fishmonger [part] of the kitchen. And I probably spent several months skinning Dover sole. That's how I started… for £11 a week!
Are you more a spender or a saver?
Spender, no question. Unfortunately.
What's the most expensive gift you've ever been given?
I was given, by the sister of the King of Morocco, for a big birthday, a 150-year-old Moroccan coffee table. You needed a truck to move it around. She gave it to me in Morocco and I lived in New York at the time – so to get it from Casablanca to New York was not simple.
What's your idea of happiness?
Happiness is being in Florence, Italy, in an ice cream shop called Vivoli with my wife.
What is the best piece of advice you've ever been given?
I think it's really to never listen to advice. And I thought that was good advice – to let your gut and intuition lead you through the challenges of our life on this earth.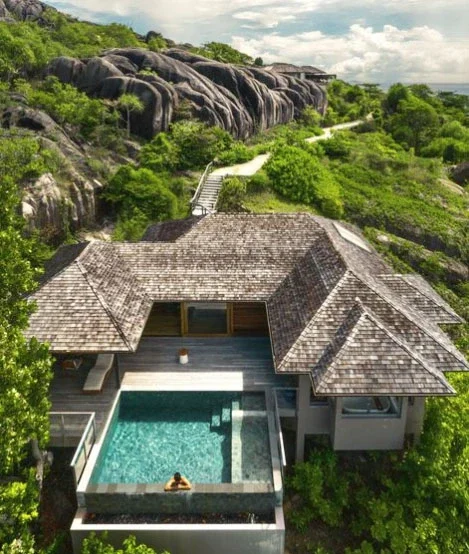 What inspired you to get into the hotel business?
Well, I had studied language all my life, spoke five languages, and then didn't really know what to do with them. So I thought the hotel business would be a really good idea. There was no great passion or family history or anything. To me it was, at the beginning, just a vehicle to travel and experience… cultures, people.
What led you to your current role?
I've had a life or career in high-end luxury, travel and tourism and I was at the point where I was starting to find it all a little bit purposeless. You know, everybody likes nice things and so on, but it was starting to lose some meaning to me on a personal level.
So what I found in the roots of Six Senses… were the pillars of the company around wellness and sustainability. Six Senses had a history of sustainable practice for 25 years already, which is very hard to find in the hotel business… and that was the big driver for me.
Which is your favourite Six Senses resort?
It's like asking who your favourite child is! You know, I spent 15 years as president of the Four Seasons in the Asia-Pacific, and our founder, Isadore Sharp, whenever he was asked that question, used to say: 'My favourite Four Seasons is the one I'm in at the moment you asked the question!'
What do you do to relax?
I'm pretty into wellness. I like to hike, to go to Bhutan and places like that, to get some exercise. I'm not going to lay by a beach – it needs to be pretty active and wellness- driven, in some form or another. Because that's the real down time.
How do you see your industry changing?
You've seen a conversion of function going into hotels. It's not just rooms and a restaurant. They become workplaces, they become social places – whole communities. The lines of differentiation get really murky, and that's exciting. People are not in an office five days a week any more. You'll go to the hotel or the club or that environment; it becomes a different sort of lifestyle. And I think you're going to see more of that.
I would say that probably 50-60 per cent of our projects going forward will have a residential component to them. The beauty of the residences is that they really promote community, beyond the essence of just having a great hotel.
More from Spear's