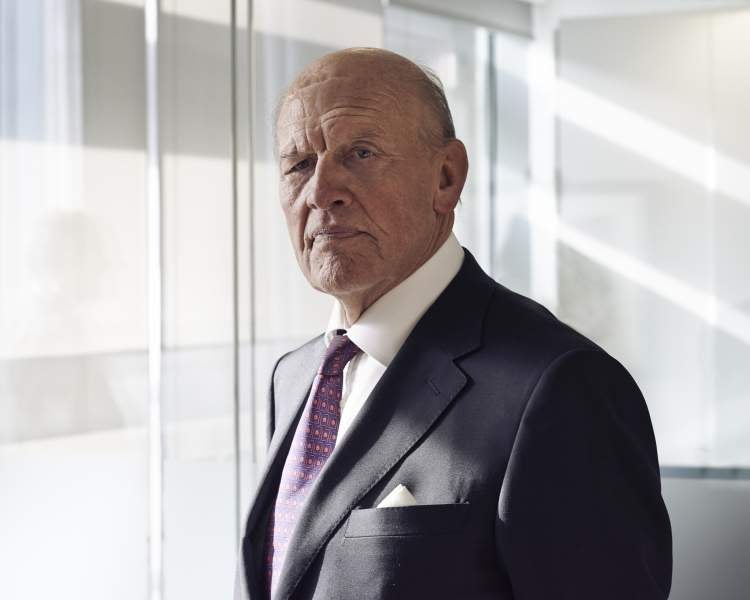 Sir Alec Reed's charity platform, the Big Give, launches its #ChristmasChallenge17 – a week-long appeal which match-funds donations to different projects, writes Hannah Solel
Recruitment consultant empire founder turned philanthropist Sir Alec Reed this week launches his Christmas match-funding campaign — aiming to raise £11 million for 500 charitable projects. The week-long drive — part of his online Big Give philanthropy-platform initiative — is now in its tenth year and has raised more than £78 million for 2,800 charities.
In the first five minutes of last year's Christmas Challenge, £1.1 million was raised, and as Sir Alec tells Spear's he is optimistic this year will be even more successful. 'My philosophy in giving is to back people, not projects,' Sir Alec explains. 'By backing people it's a much more efficient method than asking for a lot of paperwork. A lot of giving is tied, so the charity is told you must spend it on xyz, you must do this or that with it.
'Companies aren't run like that,' the entrepreneur adds. 'The better charities are free, have money to spend and you're backing the people to spend the money intelligently, you're not trying to hold onto the money once you've given it away.'
The matching funds for the Christmas challenge are provided by trusts, foundations, corporations, philanthropists, HNWs and statutory bodies, as well as charities' key supporters. These 'champions' choose which charity projects they want to provide match funding for. The money is then ring-fenced to specific projects and matched as donations are made – this essentially doubles the amount the projects receive. When the match funding runs out, donations are still accepted but not matched.
The matching model means champions can leverage their donations four to five times, so that a champion who donates £100,000 to the Christmas Challenge can raise between £400,000 – £500,000 in total, also taking into account Gift Aid.
Sir Alec founded the Big Give to connect donors with UK-registered charities in 2007. 'I was frustrated at giving away money, it's a tedious business and I didn't think it was organised very well,' he tells Spear's. To date more than £84 million has been raised for charities across the country, most of this resulting from the Christmas Challenge.
Sir Alec's philanthropy began in the 1970s when he started a drug addiction charity. He says: 'I've always had a feeling about unfairness, that's what my giving is motivated by – those that have should share it around a bit. There are a lot of people having a really rough time in the world and I think it's beholden on the people having a good time to share their good luck.'
What does philanthropy mean to him? 'I once said you can't determine the length of your life, you can [determine] the breadth of it. Being involved in philanthropy certainly broadens your life, so it's not 100 per cent selfless, you get something back in a way.' He adds that 'it's very personal on the individual. Some might support Africa, the East End, wildlife, the whole spectrum is up to them,' adds Sir Alec, whose particular interests are in supporting children's causes and homelessness, as well as the ballet.
Offering advice to current and future philanthropists, Sir Alec says: 'Everybody should challenge themselves and say what's a reasonable amount? And decide how much they're going to give away before deciding who they're going to give it to.'
The Christmas Challenge begins as 12pm Tuesday 28th November and ends on 12pm Tuesday 5th December. To donate, visit: thebiggive.org.uk