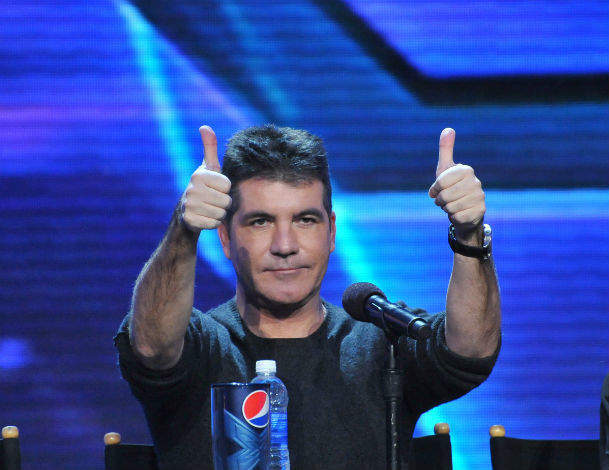 Music mogul Simon Philip Cowell, famous for creating the hit tv-show The X Factor, is estimated to be worth £330 million.
The British TV producer and music executive has an estimated net worth of £300 million. He was born in Lambeth, London to parents Julie and Eric Cowell. After taking various menial jobs, he began his music career at the EMI Music Publishing mail room.
From mail room to multimillionaire, how did Cowell gain his popularity and success?

After working his way up throughout the company he left EMI and established his own music publishing label, E&S Music, as well as working at Fanfare Records. It was through this company that he began to manage Sinitta for eight years, until he formed another label, S-Records.
Cowell's first successes at S-Records were not from music artists, but instead were from novelty releases based on popular TV shows such as The Wiggles and Mighty Morphin Power Rangers.
In 2001 Cowell was offered the role of judge on the first series of Pop Idol in the UK. He then became a judge on American Idol in 2002, where he was reportedly paid $33 million per season.
In 2004 Cowell created The X Factor using his production company SyCo. He, alongside Sharon Osbourne and Louis Walsh, were the initial judges. The show was an instant success and is currently enjoying its eleventh series. Adaptations of the show have been broadcasted in various different countries all over the world.
Following the success of the franchise, Cowell's company SyCo developed Britain's Got Talent, a talent show open to performers of any kind. Cowell is also the executive producer of America's Got Talent, which made its debut in 2006. Again, the show was a huge success, making a global impact particularly when Susan Boyle auditioned in the third series on Britain's Got Talent.
Cowell has also been involved in various other TV shows, including a cookery series for ITV called Food Glorious Food hosted by Carol Vorderman in 2013. In 2011, he created his first game show titled Red or Black? which was hosted by Ant & Dec, also for ITV.
A keen philanthropist, Cowell has been involved in charity work for many years. He supports children from The Association of Children's Hospices by inviting them backstage to The X Factor. He is also a huge supporter of animal rights and has appeared in a video for PETA. He arranged a charity single, Everybody Hurts, to help raise money for victims of the 2010 Haiti Earthquake. It became the fastest selling charity record of the 21st century in Britain.
In February 2014, Lauren Silverman gave birth to his first and only child, Eric. He owns several cars including a Jaguar Eagle Speedster, Bugatti Veyron, Ford Bronco SUV, Ferrari 360, Jaguar F-Type Coupe, Mercedes SL55 AMG, Bentley Azure and many more. He splits his time between homes in London and Los Angeles.