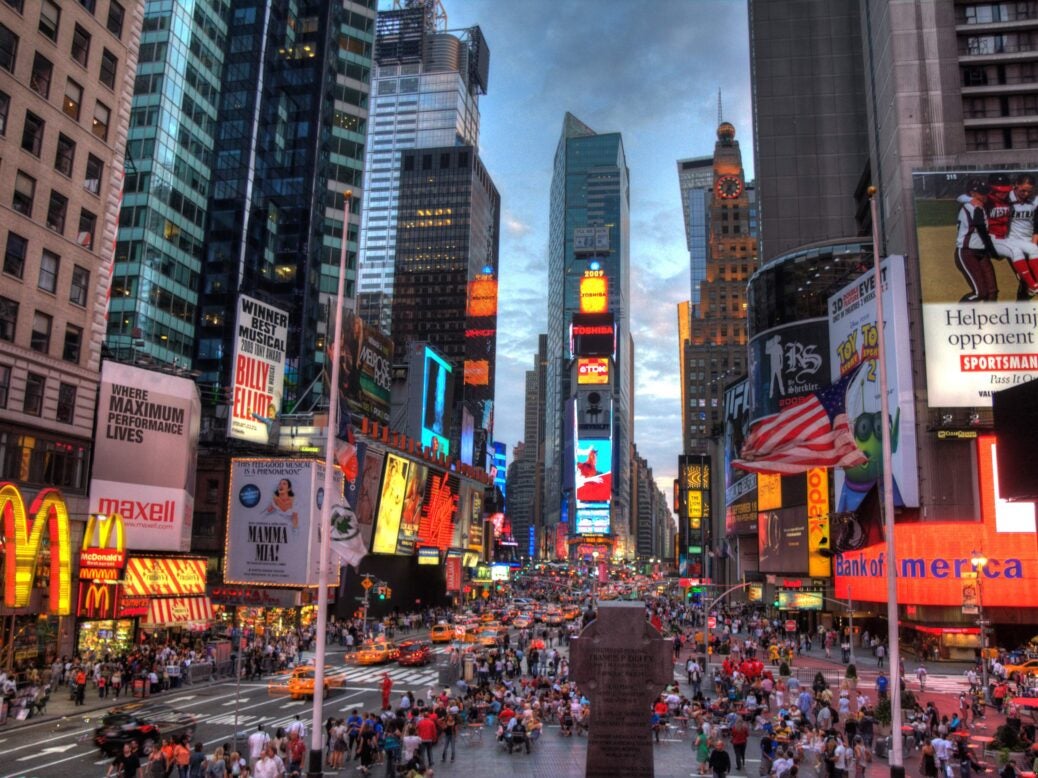 New research reveals the cities with the most billionaires.
New research has revealed that New York is home to more billionaires than any other city in the world – boasting 113.
The Big Apple is closely followed by European cities London and Moscow, with 82 and 70 billionaires respectively.
The new findings show that Asia dominates the list, with ten cities featured. Hong Kong comes in fourth place with 55 billionaires, while Beijing maintains fifth spot with 40 billionaires.
Commenting on the findings, Oliver Williams, Head of WealthInsight said: 'Most billionaires live very transient lives, often darting between homes in several cities with a handful of passports. Such moves are prompted by profitable opportunities, both economic and social: Many relocate purely for the benefit of their children's upbringing and education.
'Some billionaires move for reasons against their choosing. Political uncertainty, arbitrary laws and poor business climates often force billionaires from one town to another. For these reasons, we have seen London overtake Moscow into second place for the first time since we started this ranking. Many oligarchs have swapped Moscow for London in recent years as sanctions have a deepening effect.'
| | | | |
| --- | --- | --- | --- |
| 2016 Rank | City | No. of Billionaires | Position change from last year |
| 1 | New York | 113 | 0 |
| 2 | London | 83 | 2 |
| 3 | Moscow | 70 | -1 |
| 4 | Hong Kong | 55 | -1 |
| 5 | Beijing | 40 | 0 |
| 6 | São Paulo | 37 | 2 |
| 8 | San Francisco | 36 | 11 |
| 7 | Los Angeles | 35 | 7 |
| 9 | Mumbai | 31 | -3 |
| 10 | Istanbul | 29 | -3 |
| 11 | Singapore | 25 | -2 |
| 11 | Tokyo | 25 | 0 |
| 13 | Paris | 22 | -1 |
| 13 | Shenzhen | 22 | 2 |
| 15 | Chicago | 18 | 1 |
| 15 | Jakarta | 18 | 2 |
| 15 | Taipei | 18 | -5 |
| 18 | Houston | 17 | 4 |
| 18 | Seoul | 17 | -5 |
| 18 | Shanghai | 17 | 1 |
| 18 | Washington DC | 17 | 0 |