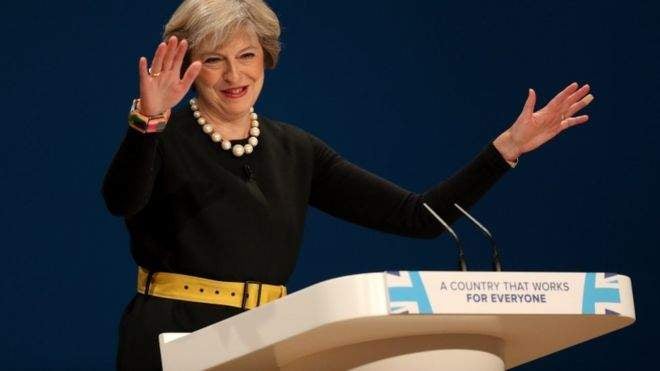 At last the waiting is over, we know what Brexit means, says Spear's.
After months of uncertainty and secrecy, Theresa May's government finally told us what Brexit means (or is likely to mean) when she unveiled plans for a 'clean' Brexit – harder than many commentators considered likely, certainly all those months ago when we first digested news of the referendum vote.
Sterling purred with satisfaction at the news that the UK would be leaving the EU, the single market, the European Court of Justice and the customs union – the whole European caboodle that we've spent four decades helping to construct with our European neighbours. To add insult to injury, the pound achieved its largest single daily percentage rise against the dollar since 2008. It closed 2.9 per cent up at $1.2392.
'Let me be clear,' Mrs May told her audience, stating that she wanted to create a partnership of equals between the UK and EU. 'What I am proposing cannot mean remaining in the single market.'
Rejecting the much-discussed Norwegian or Swiss models, the PM asserted that Britain would not be seeking 'partial membership of the European Union, associate membership of the European Union, or anything that leaves us half-in, half-out'. She added: 'We do not seek to adopt a model already enjoyed by other countries. We do not seek to hold on to bits of membership as we leave.'
From the Spear's perspective, the one thing people have been complaining about most is the lack of clarity about the what precisely Brexit means: now we know.
We believe that Mrs May's 12-point plan will help create the landscape needed and provides the reassurance and clarity required for London to continue to thrive as the financial and wealth management capital of Europe – (something that Spear's has been saying all along). And if Brussels decides not to play ball? Then the UK can always adopt some of the Singapore-style tax tactics that Chancellor Philip Hammond alluded to so strongly over the weekend in the German press. Not a bad ace to have up the sleeve.
Either way, with the arrival of Donald J Trump (aka Mr Brexit) on the international scene on Friday, one thing we all now know is that the world is changing very fast. Sterling stuff indeed.