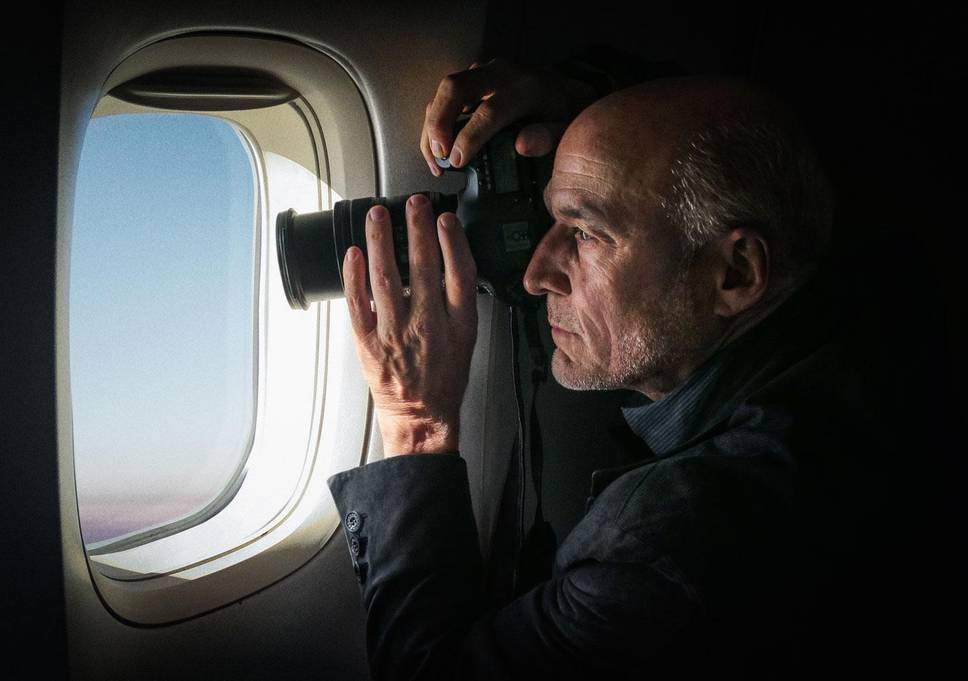 A banker-turned-photographer tells Olenka Hamilton about how he is channeling his passion to help the hospital that saved his son's life
One evening in January 2009, after some good-natured prodding from one my daughters who was studying at the Courtauld, I brought down ten large boxes from the attic which contained thousands of negatives from photographs I'd taken over the years. I had committed to leaving investment banking before the age of 50, which I did, and I felt ready for the next challenge: things tend to find you when you're ready, particularly during periods of change.
My grandfather was a journalist and a press photographer, and when I was 12 I went on some assignments with him. A year later, he gave me an old press camera. I became fascinated immediately and set up a dark room in my parents' basement.
I continued photography with an intense commitment and had the privilege of being taught by William Eggleston, one of the greatest photographers of the 20th century.
I started having exhibitions, but life intervened and I ended up at Goldman Sachs. Photography took a back seat but a teacher taught us not to beat ourselves up, that if you have a vision you'll always return to it.
Over many years I took a lot of flights. I'd notice and photograph the views, which were always moving and inspiring, but I didn't realise I had taken quite so many pictures.
I had a wonderful time at Goldman Sachs, an experience which taught me about hard work, vision, goal orientation and, simply, to get things done – all of which have helped hugely in my artistic career.
In 2010 I had the good fortune to meet Tim Jefferies, the owner of Hamiltons Gallery. I came up with my first exhibit at Hamiltons called 'Looking Back', inspired by my time looking back over my negatives, which felt like a form of time travel. But the premise behind the exhibit was also to connect the visual work with a life experience that was universal – we all as humans look back, consider decisions taken and not taken.
I wanted my work to bring people together, and I wanted all the proceeds to go to Great Ormond Street Hospital. In 1992, when my son was seven months old, he suddenly became critically ill with a strain of leukaemia which gave him less than a 10 per cent survival chance. He was at Great Ormond Street for nine months and in and out of hospital for the next couple of years, and they cured him.
Starting in 2011 I submitted work to the Royal Academy, which was accepted seven years in a row, and I've had various exhibitions in the US and the UK, all for Great Ormond Street.
My latest exhibition at Hamiltons was 'Above the Clouds'. I thought: is it possible to photograph that often intense inner dialogue that goes on when you're on a plane? My time spent above the clouds has helped to bring both closure and acceptance to some of my difficult experiences, and I wanted to create something that could transport people, help them think uplifting thoughts.
At Great Ormond Street there's a lot of focus on the ability to express yourself through art, music, and acting, because it leads to a more positive prognosis and outlook for children, especially those with illnesses that require long periods in hospital. The proceeds of 'Above the Clouds' will go to the Great Ormond Street Hospital Arts programme.
Philanthropy is not just handing over the funds from the sale. Every time there is a sale, it connects new people to the hospital, and philanthropy is just as much about action and personal engagement. We hosted a creative workshop at the gallery for the patients, giving them frames cut out of cardboard and proof prints from the exhibition so they could create their own set of works. I believe that philanthropy is a multi-dimensional opportunity – it's about trying to make a difference on as many levels as possible.
Olenka Hamilton is staff writer at Spear's