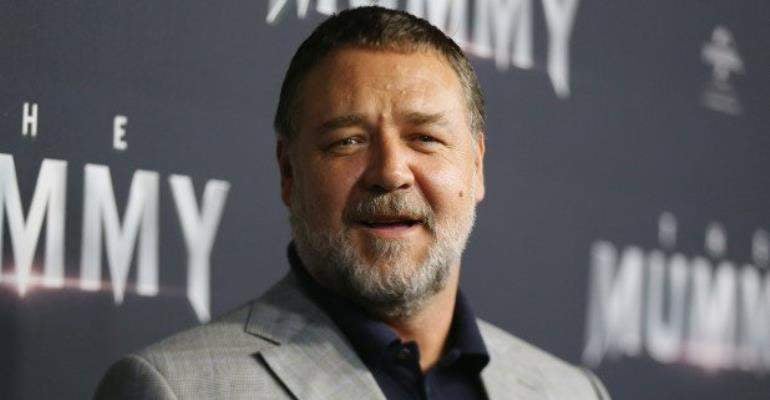 Russell Crowe's recent 'divorce auction' of 227 lots highlights the often fraught process of dividing possessions after a divorce, writes Michael Rowlands
Russell Crowe deserves applause for tackling the issue that is often the curse of the divorce settlement: all the stuff, baggage and chattels. Admittedly, his decision post-divorce was apparently to help finance the unhappy event, but he should become a role model in this often forgotten outpost of the divorce settlement.
Stuff matters actually. It is usually the last hurdle to be faced but is often the straw that breaks the negotiating camel's back during divorce negotiations. Divorcing couples can really get serious over the dinner service, the marital bed, the dog and well, valuable things.
Income, investments, companies and real property are always hard fought over. Negotiations often take months and may crystallise at a round table meeting or court-led session. There is give and take, grandstanding and bluff, and then just as agreement is about to be reached, someone raises the chattels – the accumulated stuff of 20 years.
Surely that can be sorted out by the couple directly? No way, this is the time to get to meet the court cleaners and to understand that a day of compromise comes at a cost. The resentment of giving comes to the boil over things often of little value.
I have seen lawyers writing personal cheques for a replacement Harrods dinner service, the last obstacle between settlement and another day of negotiations. I have as a junior been assigned, post settlement, to go to a country house to help the couple agree the division of its contents, only to be taken to a drawer in the kitchen containing string and loyalty cards and told 'nothing in here is agreed'.
The problem of leaving court or the negotiations without this last aspect resolved is that the legal fees clock keeps ticking.
It is therefore essential couples have a record of what there is to argue about. I understand that the Generation Game is making a comeback, however, if you left the marital home in disgrace or in a hurry, it may be difficult to remember what you had until it's too late. Everyone has a camera on their phone, so keep a record.
Ask yourself what, from your possessions, it is you actually want and get your lawyers to communicate these requirements early, for agreement. Don't leave this for resolving at the end of the process when the lawyers have less to negotiate for. If you are feeling generous, suggest your spouse chooses first and then take it in turns until you are left with charity or items for the skip. It may be worth employing a divorce consultant to help you deal with this aspect, as their costs will be significantly lower than your lawyer's.
Deciding which items to keep, share or bin is difficult, so value the more significant items. Don't be surprised if the second-hand value of items, such as jewellery, is less than what you had hoped, as insurance valuations are usually replacement values and not too useful in estimating actual value.
However, don't be too generous. Replacing a lifetime's worth of stuff can be extremely expensive and clients often underestimate the costs amid the drama, as they hone in on the idea of replacing an old life with a new one. For the more sentimentally important items, consider a 'shared care' arrangement.
In the midst of it all, don't forget to consider your children. The idea of sentimental objects falling into the hands of a step parent might be too controversial. I remember an antique Buddha that probably still moves, annually, from one former spouse to the other. Agree with your former spouse to make a Will post-divorce to ensure these items pass in a way that has been agreed.
And then there is the Crowe solution…
Michael Rowlands is a partner in Kingsley Napley LLP's family and divorce team