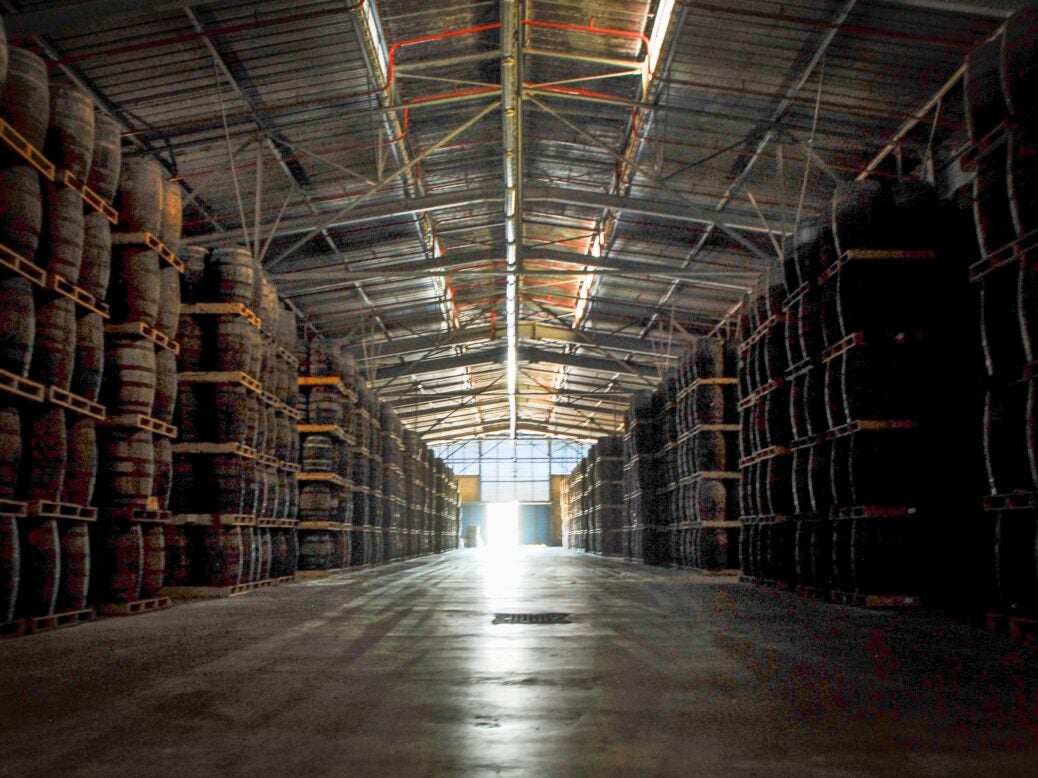 Smooth, seductive and versatile, rum is making a comeback — and deservedly so, writes Jonathan Ray
It was one of the more bizarre stories of 2016. Just before Christmas it was announced that Cuba, being rather short of do-re-mi but awash with its most celebrated product (well, the most celebrated after its cigars), had proposed paying off its £222 million debt to the Czech government in rum rather than cash.
To their eternal credit, it seems that the Czechs weren't totally against the idea either, the country's finance department simply suggesting that since £222 million-worth of rum would last them well over a century, perhaps their debtors might find their way to paying what they owed at least partly in cash. Apparently the Cubans are currently considering their position.
But the offer is understandable, since rum is a veritable liquid gold at the moment, as prized by mixologists in the finest cocktail bars as it is by those who covet the best single malt whisky or top-end cognac. Collectors and investors love fine rum too: only last year Hedonism Wines in Mayfair was offering a bottle of 1780 Harewood Light Rum from Barbados for £12,498.70.
Technically, rum is any spirit made from sugar cane and its derivatives using either a pot still or a column still, and it is produced all along the equator and wherever sugar cane is grown. The rum made in and around the Caribbean, though, is the best and most prized. Rum made on 'French' islands — known as rhum agricole — is distilled from sugar cane juice; rum made on 'British' islands (what we call rum and the French sometimes call rhum industriel) is distilled from molasses, a by-product of sugar production. Rum of either type can be utterly, overwhelmingly, seductively delicious, as I happily discovered recently while island-hopping round the Caribbean.
In Barbados I visited the oldest rum distillery in the world (the mighty Mount Gay, founded in 1703) and the beautiful St Nicholas Abbey, whose tiny production is much sought-after (stocked in the UK by Fortnum & Mason).
In Grenada I visited both the Dickensian River Antoine, still using its original 250-year-old equipment to produce rums so potent that at 75 per cent volume they're not permitted to be carried on aeroplanes, and Clarke's Court, a mere youngster celebrating its 80th anniversary this year. And in St Lucia I dropped in on the makers of what must be one of the best-value rums of all: Chairman's Reserve, yours for just £19.95 a pop at the Whisky Exchange.
Back in London I headed straight for the Artesian Bar at the Langham Hotel, regularly voted 'Best Bar in the World'. I didn't count them, but there must be around 100 different rums on the Artesian's list, from every conceivable rum-producing country, and this is the place to come to sample rum, either neat or in a cocktail. Heavens, I even had an exquisite rum Negroni here, my new favourite cocktail where Appleton Estate 21 Year Old took the place of Berrys' No 3 Gin. It was an absolute belter!
At home I've been knocking back Mount Gay Black Barrel in homemade cocktails, making sure to follow the Mount Gay mantra for the perfect rum punch: one of sour (such as lime or lemon juice) two of sweet (sirop de gomme, say, or Grenadine), three of strong (rum, and I like to use a mix of two or three different ones), and four of weak (soda, Sprite, fruit juice or whatever). In the evenings I've been enjoying Ron Zacapa XO as a soothing post-prandial treat in lieu of the more usual cognac or single malt. And once the bottle's drained, I'm straight off to the Czech Republic.
SIX OF THE BEST RUMS
Havana Club Selección de Maestros
45 per cent vol, Cuba (£49; Ocado)
Havana Club is the world leader for rums in the super-premium and above category. The Havana Club Unión (the first rum made to match a Cuban cigar) had critics in a swoon, as did the Havana Club Tributo Collection 2016 release. Until the 2017 release I suggest the Selección de Maestros, a stunning overproof rum from hand-selected oak casks.
2002 Berrys' Nicaraguan Rum, 11 Year Old
46 per cent vol, Nicaragua (£65; Berry Bros & Rudd)
Even venerable Berry Bros & Rudd is in on the recent rum revolution and has some exquisite rums, including Pink Pigeon and Penny Blue, made in partnership with the Medine Distillery in Mauritius. Berrys' carefully sourced own-label selection includes rums from Haiti, Grenada, Barbados, Jamaica, Guyana, Guadeloupe and this, my favourite, from Nicaragua. With honey, vanilla, fudge, toffee and zesty spice, it's deliciously invigorating.
Mount Gay Black Barrel 
43 per cent vol, Barbados (£30; Waitrose)
Mount Gay proudly claims to be the longest-established rum producer in the world, with deeds proving they were distilling rum here in 1703. Water from the original 1700s well is still used and Mount Gay is notable for using two systems of distillation: double distillation in copper pot stills and continuous single distillation in column stills. Mount Gay Black Barrel, a small batch blend of two- to seven-year-old rums, is tongue-tingling and full of sweet vanilla notes, liquorice and juicy sultanas.
Ron Zacapa XO Solera  Gran Reserva Especial 
46 per cent vol, Guatemala (£83.09; Master of Malt)
This is a spectacularly fine, limited release from Zacapa's sherry-like solera system, using old bourbon and sherry casks. The rum is aged at high altitude in the cool of the mountains, ensuring a slow maturation. The final blend, using rums aged six to 25 years and finished in old cognac casks, is full of dried fruits, chocolate, vanilla and deliciously gingery, cinnamony spices.
Clarke's Court Old Grog
40 per cent vol, Grenada (£26.27; The Drink Shop)
Clarke's Court is the largest of three distilleries on Grenada and at one time simply processed sugar while making a bit of rum on the side. Now it just makes rum – nineteen different ones – from molasses imported from Panama and Guyana. Old Grog (supposedly so-named because barrels destined for George III were marked 'Georgius Rex Old Grenada') is a five-year-old, multi-award-winning rum full of vanilla, spice and tropical fruit.
Appleton Estate 21 Year Old
43 per cent vol, Jamaica (£150; The Whisky Exchange)
They've been making hand-crafted rums at Appleton Estate in the Nassau Valley since at least 1749, and this is the perfect example of top-quality sipping rum. Made under the guidance of Joy Spence, the first female master blender in the world, it's aged in American oak barrels for 21 years and is a bargain at this price when compared, say, to a single malt whisky. I adore its mellow softness and deep, toffee-rich, nutty, orangey and even slightly peppery flavours.