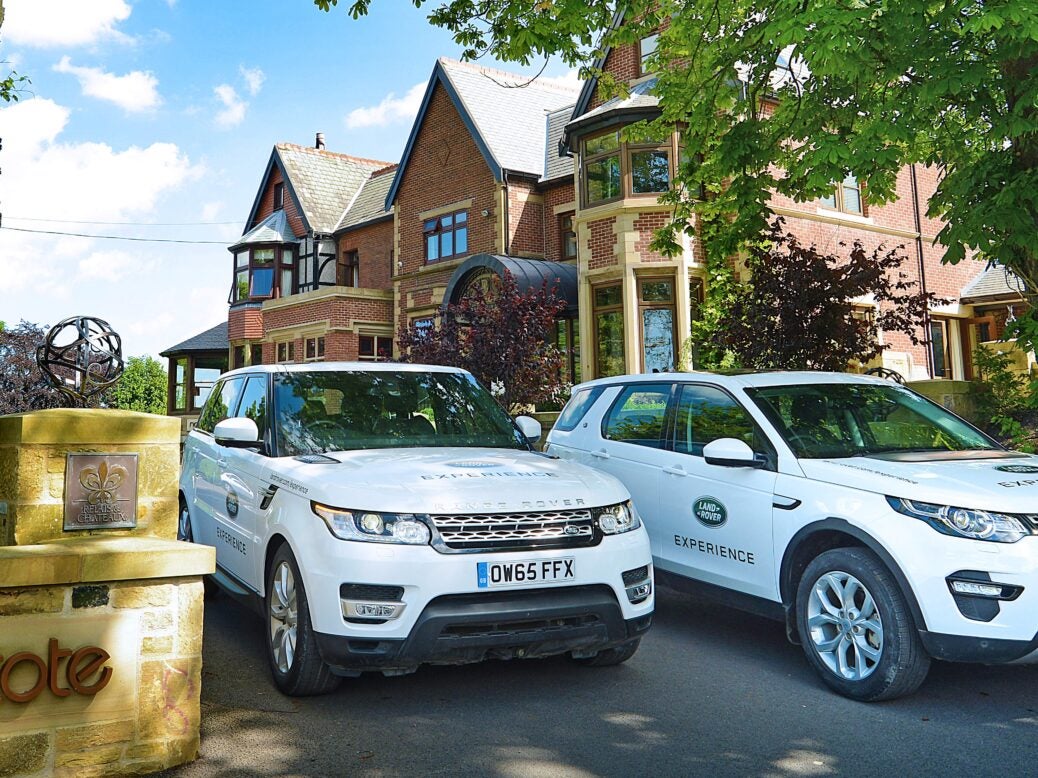 Hedgehog spends an adventurous weekend at Northcote where the spiky burrower drives through adverse cambers, tries his hand at shooting and indulges in a tasting menu of 'phenomenal complexity'.
Hedgehog's usual country pursuit weekends involve thermos stews, port & whisky hipflasks, a pair of no-birds and the inevitable Sunday night M4 traffic jam. We were grateful then to be invited by the delightful Caroline Van Praagh to join a 'Gourmet Country Pursuits' trip to Northcote Hotel in Lancashire.
The 16.57 from London Euston raced us to Preston in under two and half hours (a single first class fare available from £42), Virgin Trains having clearly taken a lead from their airline cousins with complimentary food and drink and attentive service – at least on the way out, which saw more staff in first class than passengers. Sadly this wasn't consistent with the way back, which didn't even have a trolley, as, apart from the driver, the whole train only had one member of staff: a stoic named Anna whom they should promote to the board room immediately. Regardless, the respective journeys were quicker than moving across London on a strike day. On arrival we checked in to huge, plush rooms with generous balconies to overlook the mist-wreathed peaks that ensconce the Ribble valley.
Dinner at the chef's table was an event. Rather than an over formalised space in the restaurant, the table, set for sixteen, was in the training kitchen. It was a bay adjacent to the kitchen proper meaning diners could look up and see the team of chefs, led by executive head chef Lisa Allen, busily labour over the plated parcels of joy that have made Northcote famous. You're even invited to stand up and look around the kitchen once the run is over and ask about all their fancy gizmos, ingredients (most of which are local) and process.
Over a tasting menu of phenomenal complexity, craft, and taste, Allen discussed the dishes and wine pairings that would put most London high-end restaurants in the shade. Hedgehog enjoyed Caramelised Celeriac and Chestnut Ravioli with Celeriac Tea, and trompette mushrooms paired with Red Turtle, Sake; Wood Fired Veal Hanger, Mead Caramel, Roasted Chokes served with Truffle Cream and paired with a Domaine Diamantakos; and, perhaps Hedgehog's favourite dish of the year: Red Leg Partridge, Bitter Sweet, Barbequed Orange, Parfait, Chicory, paired with a 2013 Alvarinho Soalheiro.
To close, this was all complemented by Ramos Pinto Tawny Ports (the ten year is better than the twenty) and entertaining tales of a misspent youth boar hunting in French forests from Northcote's consummate wine merchant Julian Kaye of the Wright Wine Company. The decline and fall of a loom shuttle empire was also narrated by Northcote's own Craig Bancroft. They were great hosts, not deigning to distance themselves with formalities they were enjoying the evening as much as anyone. Frankly, more than the fact they get to eat and drink like kings, I envy their ability to make business pleasure – a sign I have been in the metropolis too long…
The next day, after the obligatory full-English, we departed for a Range Rover 'driving experience' on the nearby Broughton Hall estate. A former goat farm, the centre is now a kind of playground/assault course for cars. As a man who associates cars more with banal, asinine and embarrassing manchild gestures than driving, I am somewhat of a car sceptic. The cynic in me finds them more useful as an inverse gauge of what the driver might be missing.
But now less so. The ability of the vehicles was phenomenal, so much so I could one day be converted and, following a lottery-win, even see myself buying one. The most impressive feature the cars had was something that allowed you to go down an almost one in two gradient without braking as the onboard computer does a controlled braking skid down it. Additionally there were rivers to drive through, ridiculously adverse cambers, black ice simulators and a boulder field that required a full-on-charge approach. The instructors we had were all very patient, excellent explainers and great company. After a morning doing all this I felt somewhat more accomplished in my driving skills and in my appreciation of cars but really it was just a lot of fun and something I can't recommend enough whatever the level of car interest you have.
Lunch was another very convincing partridge at The Bull, also owned by Northcote, before being chauffeured out to Kelbrook Shooting School. The actual shooting was enjoyable: an array of traps, with a variety of challenges including ones mimicking rabbits and ducks. Where the experience fell down was in the lecturing the group received from owner Michael Meggison. Too little actual shooting was done and far too many instructions were given out. There was also an unexplained insistence on splitting the group by gender. 'I thank God I'm not gay because I love women so much,' says the immodest Meggison before taking the women aside and telling them they will all be terrible initially but 'one of you will actually be very good.'
The session closes with tea and cake and another unwanted lecture from Meggison on why having relationships has cost women Olympic titles (his own lack of Olympic success is unaccounted for). At the end he walks back up the hill to the solitary faux-baronial house, outside of which is parked a bright yellow Porsche sports car.
One man's misogyny cannot detract from the weekend though and that evening we enjoy the sterling Japanese whisky collection at Northcote's bar and another phenomenal dinner including a succulent multi-coloured three beets dish. We are joined by general manager Craig Jackson who details the hotel's emphasis on local produce, local talent and responsible employment: The enjoyable meal was prepared by a chef who came to Northcote via The Clink, a charity that gives prisoners a qualification and looking to rehabilitate them in society via the culinary profession.
The food, fresh air and rapid transit from London all give good reason for a trip to Northcote. In January and Febraury 2017 there will be another reason, as the AA Hotel of the Year celebrates its annual Obsession culinary festival. The carnival of international cuisine will see 24 of the world's top chef's take turns each evening to showcase their skills to the delight of clientele who, in previous years, have been treated by the likes of Tom Kerridge, Hugh Fearnley-Whittingstall, Nigel Haworth, Chris & Jeff Galvin, Mark Hix, Theo Randall and Ken Hom OBE.
But all this aside, it is just an excellent hotel run by conscientious, caring and funny staff. That they take a quiet and deliberate pride in making the space feel like a home for everyone is obvious from the moment you step through the door. This, more than the country pursuits and the culinary fireworks, was what I remembered most as I sped southward adorned with a nostalgic smile.
yorkshire.landroverexperience.co.uk