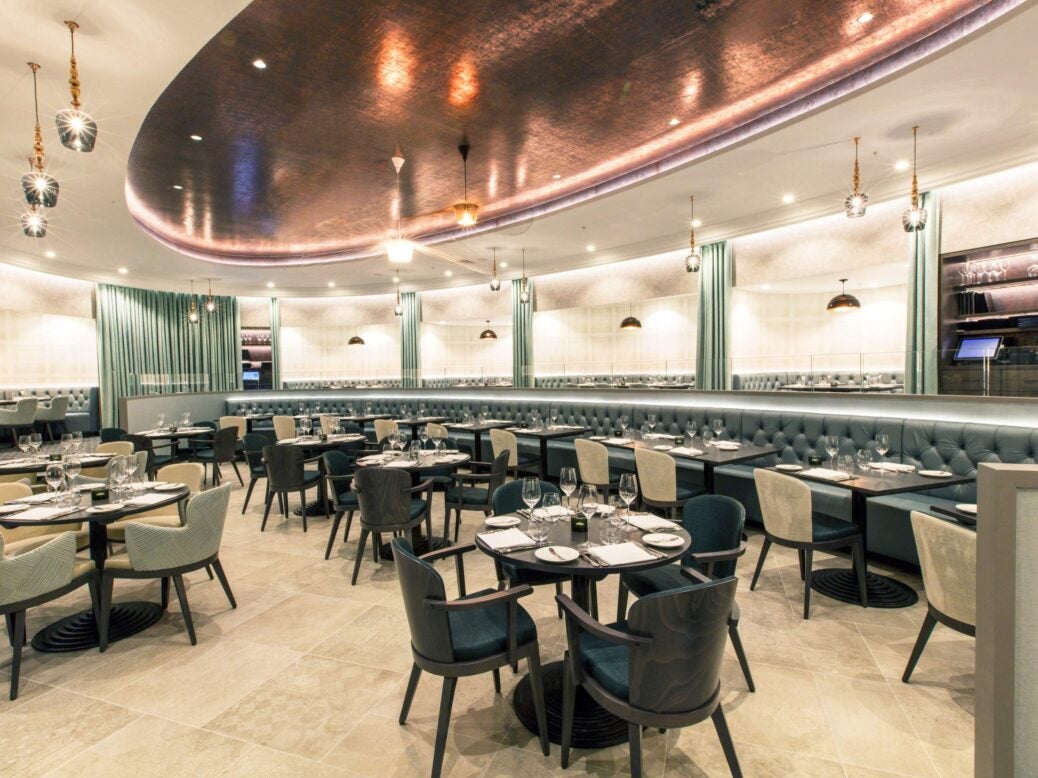 If anyone in Westminster is hungry in the New Year – there's a place worth trying just a short walk away in Victoria, writes Christopher Jackson
There aren't that many decent restaurants near Westminster, which would be especially a shame if the lack of a decent meal could be proven to have in any way affected policy-making. Sadly, recent history has seen the invasions of Iraq and Libya, the authorisation of the referendum legislation, and an increasing appetite for a self-immolating 'no deal': on reflection, there's little doubt that this indicates decision-making conducted by the hungry.
However, help is at hand when MPs return to decide the fate of our children in the first 100 days of 2019: there is growing consensus that the momentous decisions to come must be made by the well-fed. If so, MPs must now head down to M on Victoria Street, situated equidistant between Westminster and Victoria. Happily, it's just far enough from the latter to have shed the sense one always has of areas near railway terminals that they are places of transit – and categorically not of fine dining.
On entering, we were presented with a wine shop, which ceded to a Stygian staircase, leading us underground. It was as if we were about to be exiled to a snooker hall, computer game arcade, or some such place of damnation. Any fears of a dull venue would turn out to be misguided: after a perfectly chilled glass of champagne in a lounge playing ersatz jazz, we were led through to an oval room of surprising buzz.
This was atmosphere where one least expected to find it. But M's main dining area is a theatrical space. Booths are spread out along the wall in an amphitheatre shape. It's also two-tiered, in an interior design of calming beiges and greys. We were sent to the outer shell of the room, on the higher tier, with a kingly view of proceedings: it would be a good location for the next Granita pact to be struck.
All this is the work of Masterchef judge Michael Reid, who has taken on the role as executive chef after training spells with Gordon Ramsay and Michel Roux. His menu is predominantly themed around beef: Reid has found six countries which offer the very best beef, and diversified the menu with sustainable foods such as Ike Jime seafood. It's a place to eat exceptionally well, even decadently – but with a clear conscience.
The wine was paired beautifully by the sommelier. The main menu showcased an almost bewildering range of possibilities from tamarind Iberico pork served with Nashi pear – a variety especially crisp and juicy – with Bok Choy, a type of Chinese cabbage, and Kimchi. There was also a healthy-looking gnocchi served with kale, parmesan, and goat's curd.
But in a place famous for its beef, it seemed the moral thing to try that. The thought of a no-deal Brexit began to recede as our wines were paired with wagyu steaks from the M aging room. The latter were especially perfect with a Malbec 2016 – the steak knife experiencing no resistance as it cut through the meat like a Remainer's argument. The accompanying sides were also excellent – the triple-cooked M chips, and oyster mushrooms doused in garlic, herbs, and white wine, wonderfully decadent.
Afterwards, my companion would state that everything after this meal had tasted like tinned food. And indeed this was a magnificently rich meal, the sort of thing that Caligula would have wolfed down. But that was another political time – and, let's not forget, a worse one. This is a restaurant which deserves all the accolades it's getting. When the next round of Westminster hullaballoo unfolds, let's hope our MPs are replete with wagyu steak.
Christopher Jackson is deputy editor of Spear's