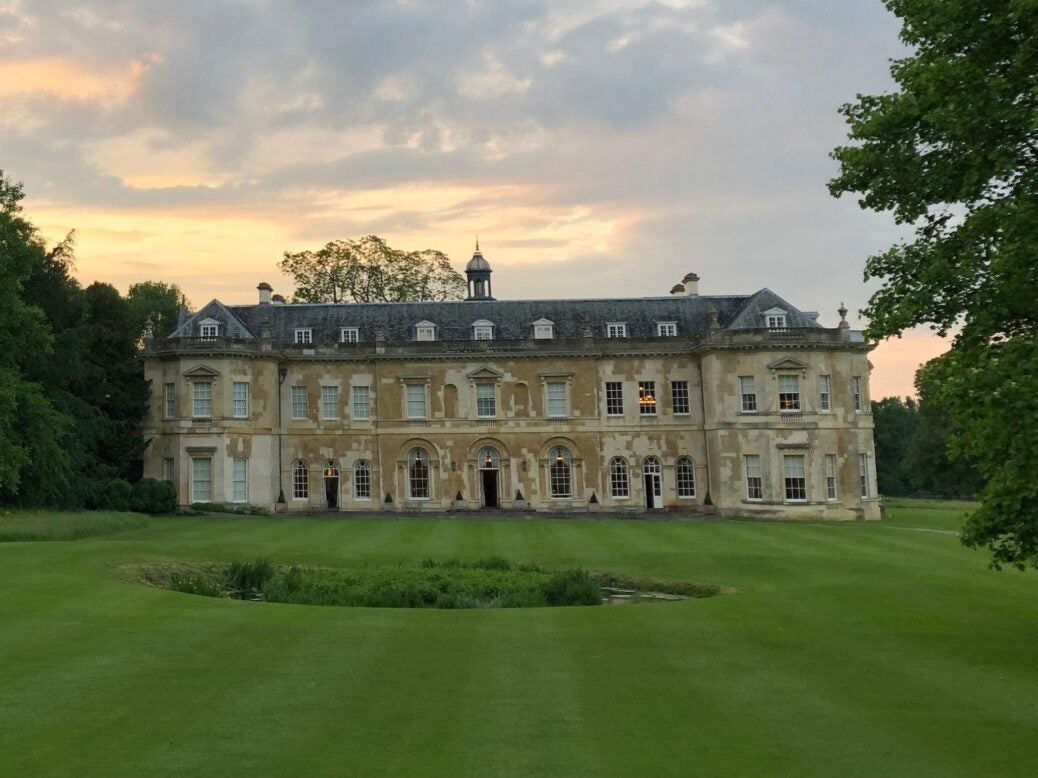 Hartwell House has had tough times but is in prime form now, writes Emelia Hamilton-Russell
Every historic country house has come face to face with its own demise at some point, and Hartwell House is no exception. Before it landed on its feet (rescued by the National Trust's Historic House Hotels scheme 30 years ago), it suffered siege, fire and inheritance tax. Its ownership had variously been transferred between the exiled King of France Louis XVIII and the Lee family (whose most famous descendants are American Civil War General Robert E. Lee and actor Sir Christopher Lee) before becoming an army billet during the war and a finishing school in the 1950s.
On arrival, we are guided into the ancient Great Hall and through the Morning Room, Drawing Room, and Library. Each is decorated with portraiture and furniture from a different era: the Dining Room is modelled after the nineteenth century architect Sir John Soane and the Drawing Room is hung with art dating from the time of Louis XVIII. The effect, while somewhat haphazard, doesn't detract from the sense that the whole place is awash with historical significance.
Having arrived quite late on a Friday evening, we are keen to install ourselves in the bar. As well as the standard list of manhattans and martinis, there's a selection of cocktails based on the house's previous residents. We both order a Lady Lee, a sweet, smoky concoction apparently inspired by a vivacious former mistress of the house. An excellent choice.  Distracted by the croquet lawn beyond the French doors, we take our drinks out into the gardens, which are superbly maintained and come with the obligatory fowl of geese and ducks. Experienced travellers of the English countryside, we prudently give the geese a wide berth, but can't resist taking pictures of the sunset while we sip. After dinner (chicken terrine starter- rich and bathed in a gorgeous jus, scallops with squid ink crackers, duck and rabbit for main), we withdraw to the library for a game of chess. Given that my partner's bedtime reading incudes books like 'The World's Greatest Chess Starters', I put up a fair resistance.
The following day brings more modern pursuits as we wind our way up the drive to the spa, fully equipped with steam room, saunas, jacuzzi, pool and treatment rooms. The pool, another curve-ball, is reminiscent of a Roman bath, and has figure-heads adorning the alcoves. After boiling ourselves in the steam room, we stroll back to the main house in the late afternoon sun. While I can't help feeling a sort of nostalgia for how Hartwell would have been in its heyday, I'm extremely grateful to the people who ensure it still exists. Long may it continue.
Prices start at £162.50 pp (based on two sharing) including breakfast and use of the spa.
This article first appeared in the July/August 2018 edition of Spear's. Find a copy at WH Smith travel stores and select news agents, or subscribe here: https://www.spearswms.com/subscribe/
Web www.prideofbritainhotels.com