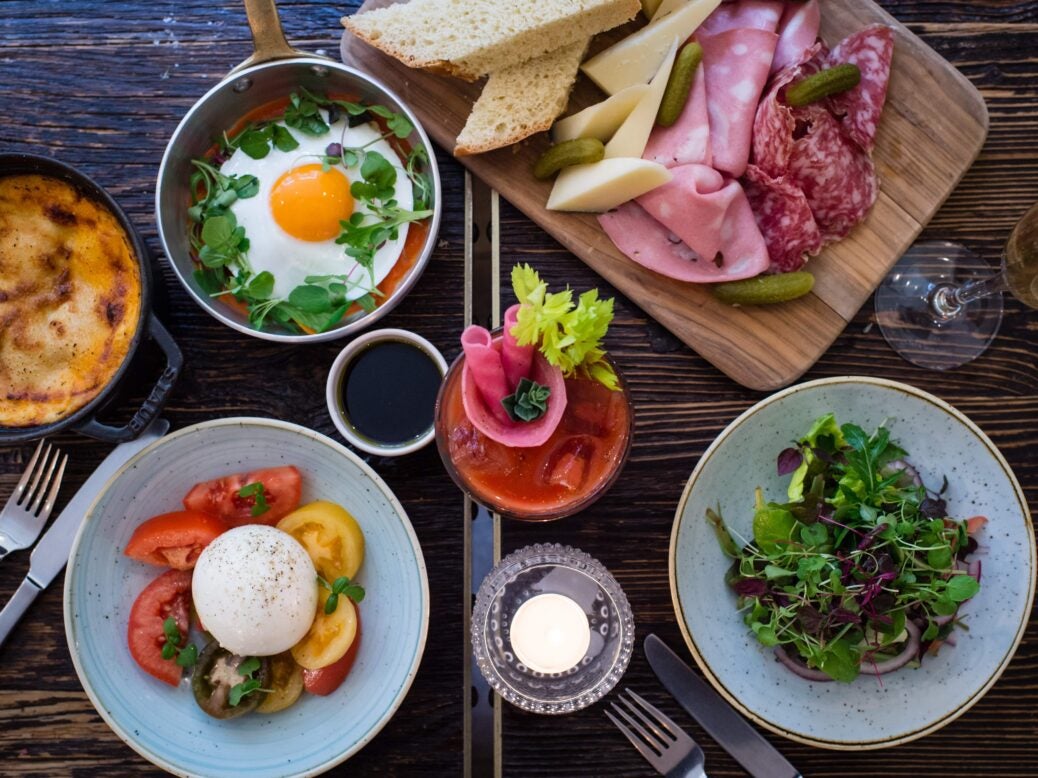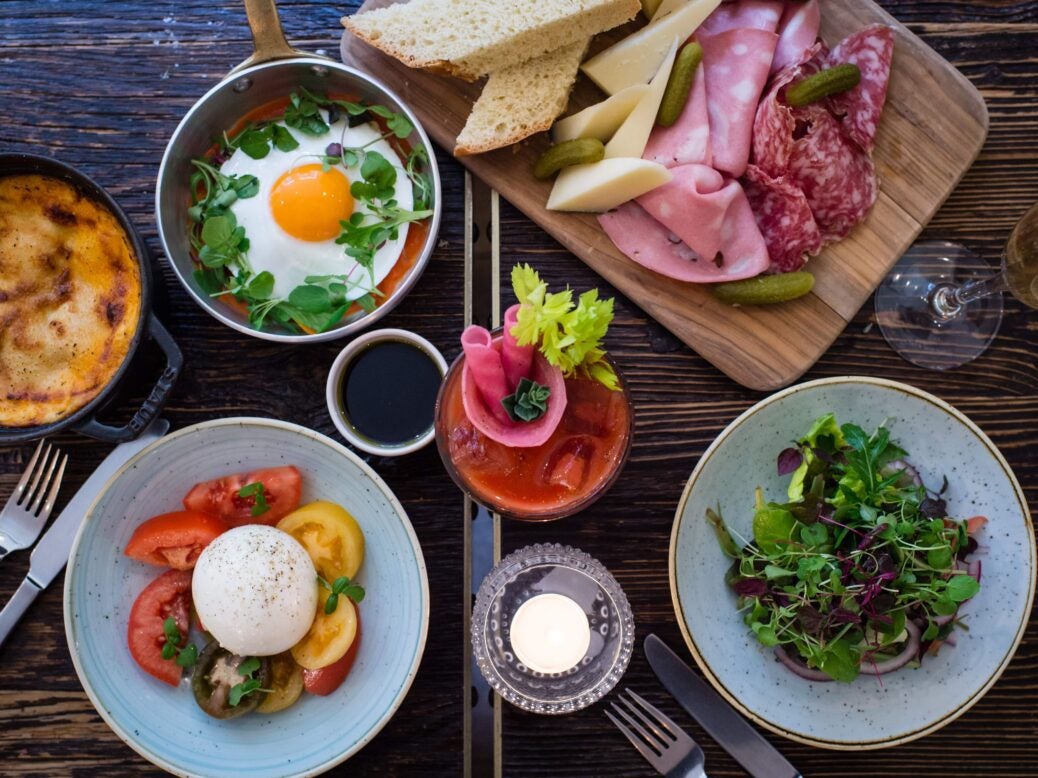 Italian flavours and authentic, hearty dishes abound at Apero, writes Sarah Bonfield
Arguably, Sunday is either the best or worst day of the week, depending on how much one looks forward to a Monday morning commute. But when a brunch is involved – a bottomless brunch no less – what's there to be sour about?
We trudged to South Kensington on a bizarrely snowy March day, accumulating frozen fingers and toes as we went. Arriving at the hotel, the lobby was quiet and most importantly, warm. My guest and I quickly made our way downstairs beneath the Victorian cellar arches of The Ampersand Hotel to Apero, the Mediterranean restaurant and bar, which was delightfully bright and modern. The restaurant has white exposed brick walls, cobalt blue seating and unusual light bulbs with visible filament; it was instantly welcoming and relaxing.
Our friendly waitress seated us, flashing attentive smiles, and proceeded to present us with a mimosa – destined to be one of many. After that, we were presented with the Pranzo della Nonna – or 'grandmother's lunch' – brunch menu. This was everything my part-Italian guest could have hoped for: it's the work of head chef Giovanni Ballarini, and inspired by his Italian upbringing.
No surprise then that what ensued was authentic and hearty. Before we could drink another mimosa, our first course arrived. This contained various types of typical Italian delicacies – from ham, salami and cheese, to anchovy bruschetta and focaccia with balsamic.
If one were being critical, one would say that the cheese was somewhat too aged for my liking; unfazed, I stuck to the burrata – a buffalo milk cheese made from mozzarella. It was delicious. My companion meanwhile worked her way through feet-like cheese; I admired her bravery but couldn't emulate her. In any case, it was very much to her taste.
The star of the meal was the magnificent second course – the lasagna della Nonna, perhaps the tastiest I've ever tried. My companion, shrugging off any fullness that might have been expected after so much cheese, wholeheartedly agreed. It had the perfect amount of meat-to-pasta-to-cheese ratio: to my mind, it was pure rustic Italy.
A couple of glasses of Prosecco later, and an emergency break from eating, our dessert arrived. Served in a large round glass with an array of perfect layers, a tiramisu stared up at me with an unspoken hope of being eaten: my fullness evaporated. Deliciously light in texture and not too rich, the tiramisu topping – a crushed chocolate and coffee crunchy biscuit – contrasted with creaminess underneath.
I still regret that the meal had come to an end. We headed back out into the snow for a much-needed long walk. Unexpectedly, things took a turn and within 20 minutes of leaving the restaurant I proceeded to slip on some ice and hit the ground… hard. Whether this was from my utter incapability to take care in the snow, or my daydreaming state of mind following the brunch, I will never know – but I'm going to go with the latter.
Sarah Bonfield editorial manager of Spear's