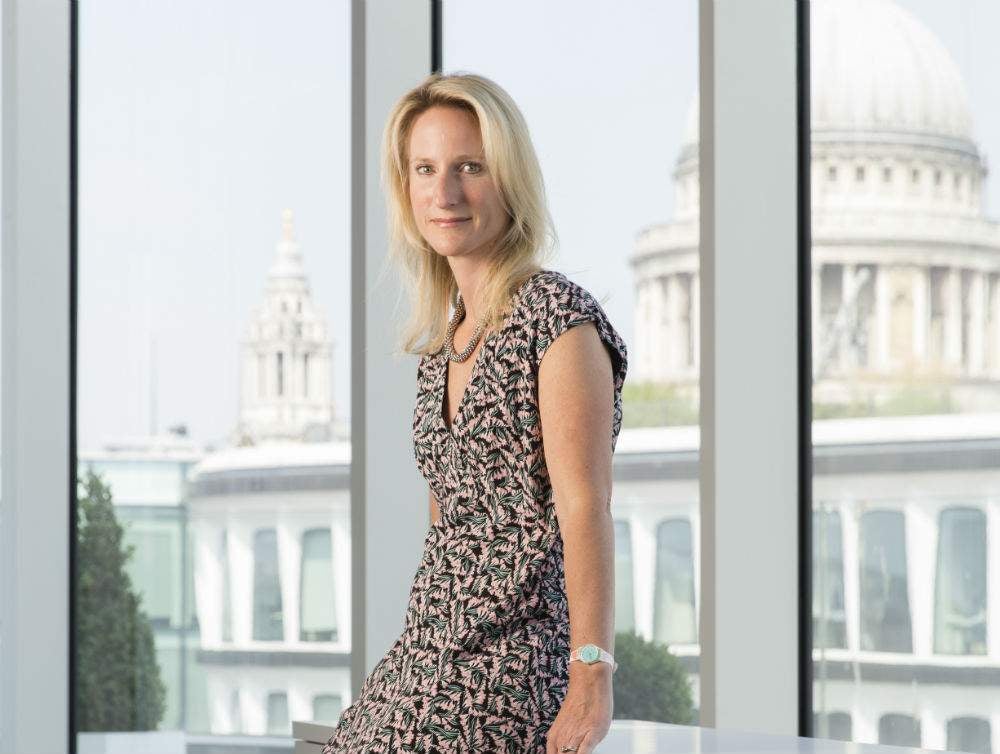 There are new names in the top tens of both our main tax categories, as the finest financial minds battle Brexit, the Trump tax reforms and the Requirement to Correct, writes Rasika Sittamparam
Featured image: Camilla Wallace, partner and head of the Private Client Group at Wedlake Bell, and one of Spear's top recommended tax advisers this year
You can always count on Stephenson Harwood's James Quarmby – a new arrival this year in our top ten tax and trust lawyers – to tell it like it is. His description of HMRC's performance this year left little room for interpretation: 'A dog's breakfast… all these proposals, then an election – some were dropped, some revitalised. It was a terrible year,' he told us.
To the range of new taxes which began with Gordon Brown's first budget and continued during George Osborne's tenure at the Treasury has been added the OECD's Common Reporting Standard (CRS) – transparency measures that many deem unnecessarily burdensome for HNWs. Yet although one or two advisers said clients were thinking of leaving a Brexit-saddled Britain – and a few had left – others reported a continual stream of work from a diverse pool of clients, including Africa's new billionaires, Saudi princes and a rising number of Kazakh businessmen. That's because London has 'the best pool of experts', according to Ashley Crossley, a long-standing fixture of our top ten.
          Mark Bridges, Farrer & Co
Our top flight has other perennials besides Crossley. These include the Queen's lawyer, Mark Bridges of Farrer & Co, who has seen an increase in human rights-related enquiries this year, and Payne Hicks Beach's Robert Brodrick, who in our interview criticises the government for legislation which 'encourages non-doms to keep their wealth offshore and penalises them for bringing it into the UK'. Macfarlanes' Jonathan Conder is a man rejuvenated, having left behind a range of internal administrative roles, including head of department, for a year of full-on fee-earning.
Also retaining their places in our upper echelon are Maurice Turnor Gardner's Ceris Gardner, who fears the government 'has got it in for non-doms'; Charles Russell Speechlys' Bart Peerless, who argues that a big firm is suited to a rapidly changing international tax environment; RMW Law's John Riches, Tax Lawyer of the Year at the 2017 Spear's Wealth Management Awards; and Boodle Hatfield's Simon Rylatt, who tells us about a 'challenging, inquisitive and determined' HMRC.
In addition to Quarmby, we have another new entrant to our top ten: Bircham Dyson Bell's Simon Weil arrives armed with a combination of old-school charm and cutting-edge thinking, having recently delivered a lecture on tax called 'The Endless Labyrinth', whose title speaks for itself.
There are changes, too, on the contentious trusts front. In addition to mainstays in our index such as Jeremy Gordon of Farrer & Co, Macfarlanes' Charles Lloyd, Baker McKenzie's Anthony Poulton and Berwin Leighton Paisner's Rupert Ticehurst, Spear's now recognises Dawn Goodman from Withers, who relishes her profession as 'intellectually challenging', and Charles Russell Speechlys' Graeme Kleiner, who has a growing practice in IFA disputes.
Our list of top ten accountants features advisers from the Big Four, small, specialist firms and mid-range 'boutiques with scale'. The chosen few can cater to the needs of everyone from FTSE 100 companies to family offices and entrepreneurs.
Here too, there are those who year in year out produce work worthy of our top ten. These include BDO's Paul Ayres, who tells Spear's about HMRC's inefficiency, which he blames on poor resources: 'We've got one long-running enquiry where we've had three different handlers, which isn't great.' The charismatic Dermot Callinan remains on the list: he has made an impressive transition from his role as private client head at KPMG to Saffery Champness, where, he says, 'private client work is a much more significant part of the organisation'.
        Nicola Roberts, Deloitte
Mark Davies, whose business recently merged with Andersen Global, is another who bemoans the government's current approach: 'Rather than focusing on efficiency and spending, they are focusing on collecting tax.' He's not alone: Saffery Champness's James Hender also criticises the Revenue, while Elizabeth Henson of PwC calls for a 're-examination of the whole system'.
Paula Higgleton of Deloitte reveals that 'many entrepreneurs do think they are immortal', while Paul Hocking of Frank Hirth humourously rejoices at 'surviving' the transatlantic tax industry for 40 years. He's done more than that: he was named Spear's Private Client Accountant of the Year in 2017.
Simon Jennings, who recently joined Smith & Williamson, returns to the top ten. He's joined by KPMG's head of private client, Greg Limb, who has 'spent the last 12 months preparing for the unexpected', and Deloitte's Nicola Roberts, who notes that her profession is very 'people-focused'.
Many of those we spoke to would welcome a period of inactivity from government. These practitioners have had to learn patience, as the Treasury and the OECD have found more and more hoops for them to jump through. But most retain an admirable sense of humour and a valuable perspective in the face of the onslaught. Others point to the law-abiding nature of their clients. As Mark Bridges put it rhetorically, 'If someone is worried about the government prioritising tax avoidance, why are they worried?' That seems to say it all.
Featured image photography by David Harrison
To read the Index in full, subscribe to Spear's Magazine at https://www.spearswms.com/subscribe/ or click here