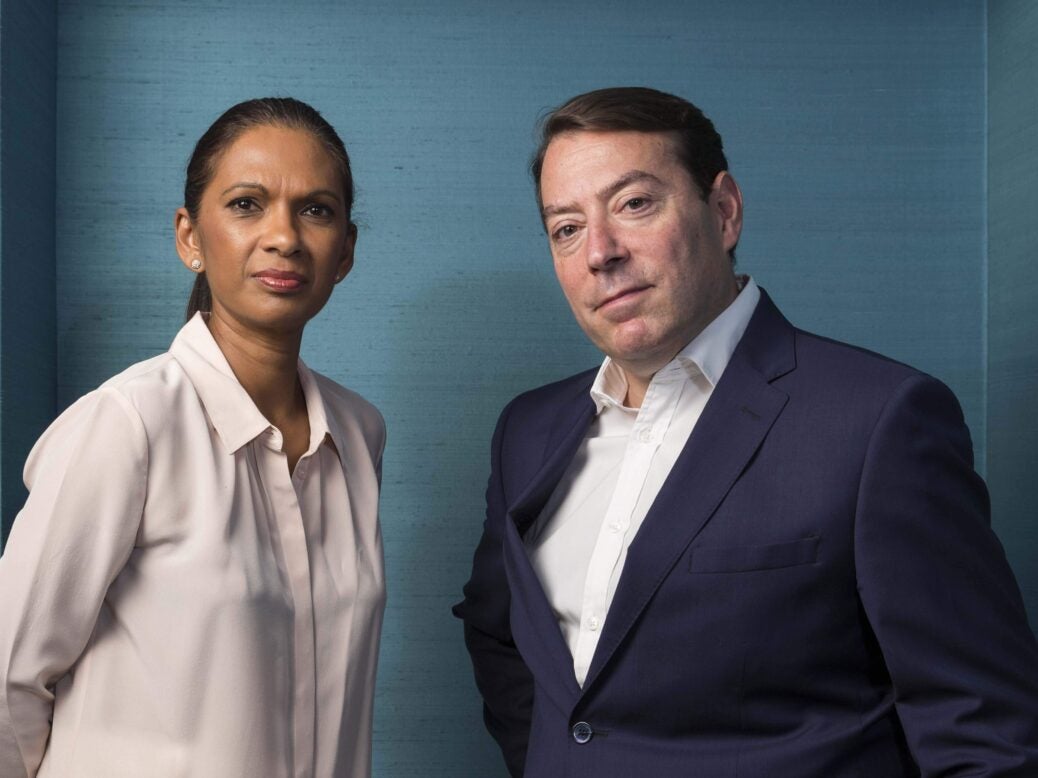 With some £240 billion in AuM across 52 firms, there are new entrants to the Top 10 of both the UHNW and HNW categories in this year's Spear's Wealth Managers Index, writes Christopher Jackson
The Spear's 2017 wealth managers index – featuring our top 100 wealth managers in both the UHNW and HNW spaces – is out now. The index is the product of an intensive survey period conducted by the Spear's research unit, and includes interviews with wealth management heavy-hitters such as William Drake, Daniel Pinto, Camilla Stowell and Jonathan Ruffer.
Volatility in markets due to the surprise Brexit and Trump results has meant that many wealth managers have had to reshape portfolios to take into account a plunging pound. Others have felt the importance of their profession like never before, and this is reflected in our changed top tens.
The industry remains split between the major banks who continue to serve the lion's share of wealth, and the boutiques who continue to encroach on market share. How one views these developments depends on the spin one is prepared to put on it.
'We don't see the boutiques encroaching all that much, except at the margins,' Seb Dovey, founder of Scorpio Partnership, told Spear's. 'The vast majority of client wealth still goes to the big banks.' Accordingly, this year's index includes more individuals from UBS, Goldman and Citi than in the past.
On the other hand, many boutiques – Stanhope Capital, Lincoln and Stonehage Fleming spring to mind – boast impressive books of business. It remains a question of preference and the Spear's Research Unit has included both in our index, so clients can decide.
All our UHNW advisors inhabit a rarefied world (Spear's denotes UHNWs as having £15 million plus), where clients are comfortable with risk as a way of engendering double digit returns. These managers seem less vulnerable to the tides of FinTech, and earn their reputation by whatever charm, competence, or empathy they bring to their relationships.
Arguably the biggest development in the market this year was William Drake's new venture Owl Private Office which, Drake says, will help 'families and trustees work out what the money is for.' It's an intriguing prospect, and Drake breaks back into the Top Ten this year.
Keeping him company is Jim Bouley of Julius Baer, who warns the industry against complacency in our interview, and Dina D'Angelo, who touts Pictet's new Global Fiduciary Mandate. Also lauded, is the evergreen Charlie Hoffman – a first choice on account of his 'bonhomie, intelligence and charm'.
Jeremy Knowland at Citi Bank, who emphasises the responsiveness of a big bank to regulatory change; Amit Kotha, who saw a 30 per cent growth in business this year; and Giles Pascoe, a lead figure at Goldman Sachs, are all new entrants this year.
But wealth management is also a long game, and our list therefore includes those who have been longstanding fixtures of the index. It is difficult, for instance, to imagine a Top Ten without the remarkable Daniel Pinto, CEO of Stanhope Capital. The same goes for Helen Watson of Rothschilds, who reported another strong year. The arrival of the phenomenal Camilla Stowell of Coutts in our Top Ten means we have three women this year, up one on last year: a welcome movement in an industry which needs to do more to accommodate women.
Working predominantly in the £1-15 million space are the HNW advisors. Heading up our Top Ten there is 2016 Spear's award-winner Jamie Black. Chris Boon of Close Brothers – who advocates 'a more entrepreneurial spirit in stock selection' – breaks into the Top Ten this year.
Also in this impressive group are Ross Elder – who oversaw the movement of Lincoln's offices this year – and Bandish Gudka, who a client describes as 'incredibly refined and approachable'. They retain their places in the Top Ten – a sign of their entrenched reputations. Joining them is Jeremy Hervey, now Deputy Head of Private Wealth management at Cazenove.
Alan and Gina Miller continue to shake up the wealth management industry, and their relevance has, if anything, increased for this year with the imminent introduction of MiFID II, a development they have long argued for. Lee Robertson of Investment Quorum, another former Spear's Wealth Manager of the year, retains his place.
So too does the headline-grabbing Jonathan Ruffer, who continues to consider the stock markets to be significantly over-valued. He sits alongside new entrants Charles White of McIlroy & Wood who touts the boutique model ('We're not driven to grow for growth's sake') and Patrick Wilson of Credit Suisse, who has prospered this year in the bank's private banking arm.
All these wealth managers have their own story to tell about the unexpected political events of the last year. They are generally confident about the future of London post-Brexit, but many expressed doubts to Spear's regarding the Trump presidency. All are toiling within a world which will shortly be hit by the MiFID II regulations, and all have the question of FinTech nipping at their heels.
And each knows that there is no room for error in a world where the client quite rightly demands impressive returns – whatever the political weather.Charlie Hoffman from HSBC Private is back in the Top 10, after winning the Spear's Wealth Manager of the Year 2016 award
THE 2017 UHNW TOP TEN
Jim Bouley, Julius Baer
Dina de Angelo, Pictet
William Drake, Owl Private Office
Charlie Hoffman, HSBC Private Bank
Jeremy Knowland, Citi Private Bank
Amit Kotha, RBC Wealth Management
Giles Pascoe, Goldman Sachs
Daniel Pinto, Stanhope Capital
Camilla Stowell, Coutts Private Office
Helen Watson, Rothschild Wealth Management
THE 2017 HNW TOP TEN
Jamie Black, Sarasin
Chris Boon, Close Brothers
Ross Elder, Lincoln Private Investment Office
Bandish Gudka, LGT Vestra
Jeremy Hervey, Cazenove Capital
Alan & Gina Miller, SCM DIrect
Lee Robertson, Investment Quorum
Jonathan Ruffer, Ruffer LLP
Charles White, McInroy & Wood
Patrick Wilson, Credit Suisse
To enjoy all this and more, go to your nearest WHSmiths travel store or independent news agent or visit www.spearswms.com/subscribe
*Top ten UHNW photography by David Harrison