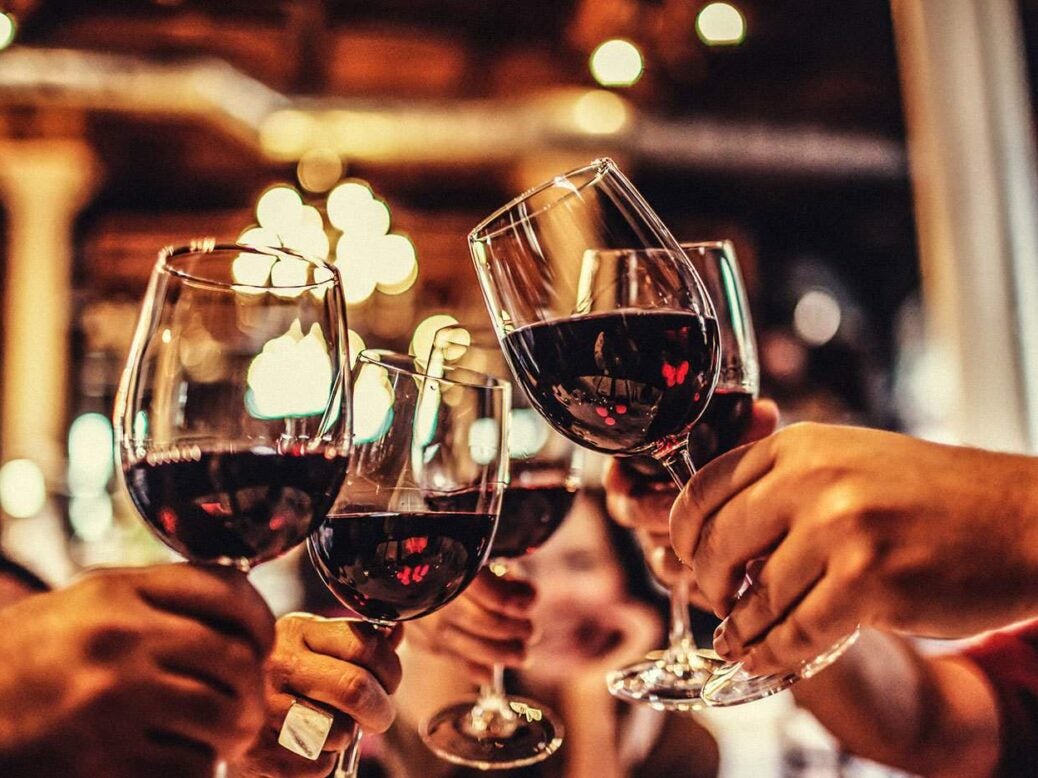 Wine buffs rejoice as a new report by Credit Suisse has put wine behind stocks as the second best performing asset class, writes Olenka Hamilton
It is hardly news that fine wine is not just a joy to drink but a solid store of value. If invested in carefully and with a long term view, it can bring good returns for those looking to diversify away from stocks. Indeed a new annual report by Credit Suisse has offered some excellent news to those whose cellars are already bulging. Published every February, the Global Investment Returns Yearbook placed wine second after equities and ahead of all other collectibles as the best performing asset class.
'The fundamentals for wine as an investment are encouraging,' says Nick Martin of Wine Owners, an online wine collection management platform and trading community for people who love and collect fine wine. 'It is the world's most widely held collectible, and as the world's wealthy get richer, fine wine is catching on.'
The report, which pieces together the performance of different stock and bond markets going back to 1900, providing an overview for those navigating the markets, shows that collectibles in general have been rising in value. Wine, art, instruments and gold have gone up 30 times on average in terms of purchasing power since 1900 – equivalent to an annualized price appreciation of 2.9 per cent – but have been returning less than stocks globally. Of the four collectibles wine performed the best with an inflation-adjusted price appreciation of 3.7 per cent, while art achieved just 1.9 per cent per year.
'Wine has performed extremely well over the last decade, up 125 per cent overall,' explains Martin, whose company compiles and operates a vast database of fine wine with key data, providing pricing for current market valuations and price history. Growth, he says, is down to globalisation of the fine wine market, the recent maturing of important Far Eastern markets, increasing quality and finite annual production from the world's most sought after fine wine producing regions.
Savvy HNWs are already looking to wine as a way of diversifying their portfolios. 'With many equity markets at (or near) record highs, and with wine bearing historically low correlation to wider economic and political uncertainty, many of our customers are currently focusing on capital preservation by bolstering their cellars,' says Tom Gearing of wine investment company Cult Wines.
Some wine markets in particular have contributed to the success, namely burgundy and champagne, which are up 257 per cent and 283 per cent respectively. Burgundy is especially promising because of an already very limited supply which has been exacerbated by hail and frost in recent vintages while global demand soars. 'Getting allocations is increasingly difficult but worthwhile,' says Tom Harrow from wine marketplace Honest Grapes.
'At worst, wine is a good defensive hedge – unless bought at the top of a bull market it's very unusual to lose money,' he continues.  'I am sceptical of most wine funds which show the most favourable snapshots of graphs of market positions, but wine is a properly tangible asset and judicious purchasing should see your portfolio advance in value.'
And there are some seriously good investments to be had out there, Martin explains. Burgundy continues to appreciate, with increases of 21 per cent over the last year. Northern Italy, comprising Piedmont and Tuscany, is also up 9.5 per cent over the last 12 months, with Barolo in particular expected to go up in value into double digits as estates pass to the next generation, and as viticultural practises transform.
Vintage champagne has risen 10 per cent, and the best performers are the rarer cuvees from such stalwarts as Selosse, Bollinger, Krug and Pol Roger. California and the Spanish regions of Rioja and Ribero del Douro are also on a solid upward trajectory.
But is it sustainable? Ella Lister, who runs Wine Lister, an online wine rating system, says not entirely: 'wine price increases over the last two years have been influenced by an exceptional event: Brexit. With fine wine prices traditionally measured in sterling, the Brexit vote and subsequent depreciation of the pound made wine cheaper to foreign buyers, thus boosting the market significantly. Gains seen since June 2016 are thus unlikely to be sustained at the same level in normal macroeconomic conditions.'
Certain regions and wines will, however, continue their upward trajectory, Lister says. One to watch in particular is Bordeaux, which, though representing the slowest growth over the last few years, has been making a gradual come back after its bubble burst in the summer of 2011. 'All the fundamentals are there for it to keep on growing, and of course its wines have the benefit of being more liquid (they are produced in larger quantities and more frequently traded),' explains Lister.
Some think art is about to outstrip wine. 'We are predicting that art will comfortably overtake wine as the best-performing asset class this year,' said Andrew Shirley, a partner at Knight Frank and author of the Luxury Investment Index, said at the end of last year.
But Martin is bullish: 'Wine is one of the most intellectually stimulating of passion assets, and surely the most pleasurable,' he adds, and we certainly can't argue with that.
Olenka Hamilton is staff writer at Spear's
Related