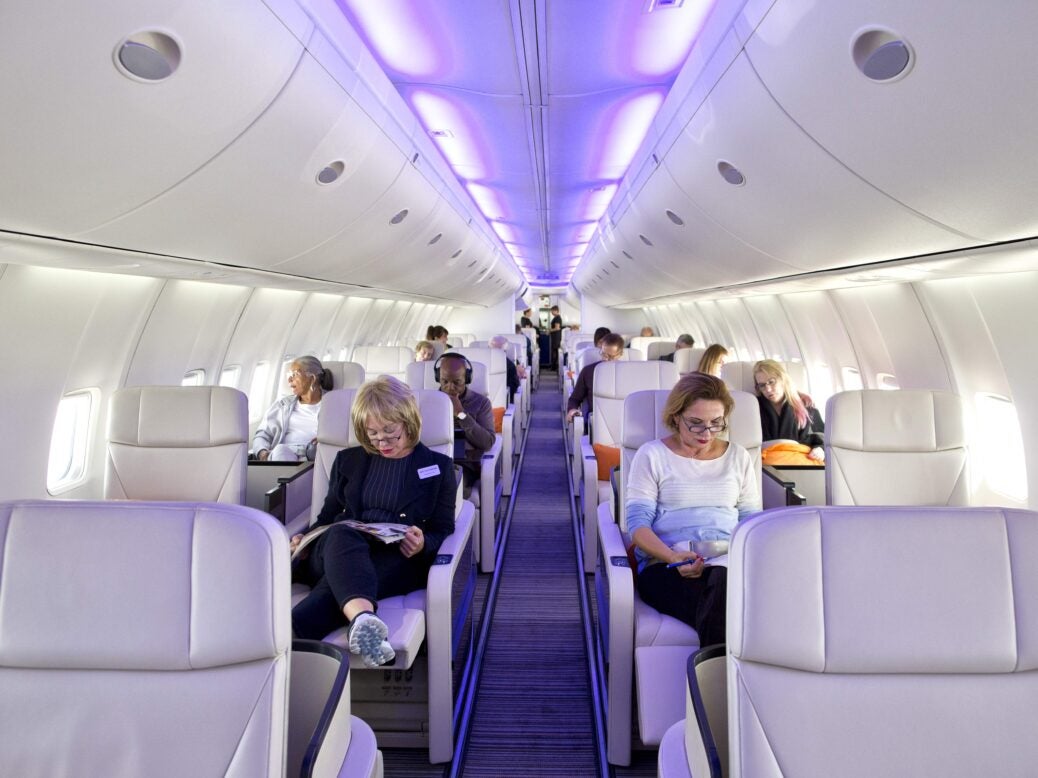 A company that you've never heard of is taking the market for all-inclusive, multi-destination holidays to new heights, writes John Arlidge
The sky is still inky but the stars are fading to a memory. On the horizon a dust devil hoovers ash from the fire-scorched scrub, sending a furious black funnel dancing through the bush. There are no neon lights, no sounds, not even the rustle of a leaf. The temperature is barely above freezing. When the sun cracks the shell of the night it will hit 25°C in minutes.
The dessicated Makgadikgadi Pan in the heart of the Kalahari desert in Botswana is the kind of remote spot you would expect to find a fly-plagued backpackers' hostel serving biltong and playing boozin', barrin', honkin', tonkin' redneck jukebox classics. But I've just arrived at Jack's Camp, one of the best traditional safari lodges in Africa where every piece of furniture is an Out of Africa antique and the tea is served in crockery that would shame the Queen. Better yet, I've just flown in on a private jet. How is this even possible?
Step forward Shelley Cline. She is creating a new kind of holiday firm, the private jet 'cruise' operator. The idea is simple. Take the cruise ship model – great destinations, seamless travel, all-inclusive charging – but replace the ship with the jet. The firm she runs, TCS World Travel, charters large Boeing 757 jets that she sends off on some of the wildest, most luxurious rides on the planet.
I'm on the Sea, Sky and Safari trip – although I think Sea, Safari and Sand would be a better name. It started with a Mediterranean cruise from Barcelona to Portofino, moved on to Rwanda so guests could see the mountain gorillas, then went on to Botswana to Jack's Camp and Sandibe, the best modern camp in the Okavango delta. After a dog-leg to Cape Town it was off to the Sahara, via Marrakech, before ending in London.
Other popular itineraries include golf and wine tours and Around the World, from Florida to Machu Picchu, Easter Island, Samoa, the Barrier Reef, Angkor Wat, the Taj Mahal, the Serengeti, Petra and Marrakech. The 'Stans' – Kazakhstan and Uzbekistan, Turkmenistan and Kyrgyzstan – 'are also very popular because no one has ever been there, they are curious but they do not want to go by themselves', Cline says.
The price? Up to £112,000 per person for three weeks. That sounds a lot. It is a lot. But Cline points out that it is way less than it would cost to do the trip independently – and, besides, such trips would be impossible to do in three weeks without the jet. 'People come on the trip and think it is expensive and get off telling us they don't know how we can make any money,' she says.
Cline must be doing something right: she has opened a London office and is looking to invest in new aircraft. I meet her in London, where she is stopping over before going to Toulouse to kick the tyres of the new Airbus A321. 'We like single-aisle jets because they are more intimate,' she says.
The firm has exclusive charter arrangements with TAG Aviation, based in Farnborough, for two kinds of VIP Boeing 757s. One has 52 seats that turn into lie-flat beds; the other has 80 cradle seats, each in a 2×2 configuration. The cabin crew and chef are trained by the Four Seasons group.
TCS was founded in Seattle in 1991 by TC Swartz, who wanted to take people to remote places in comfort. He started by chartering trains in Burma, China and Russia and ships to the North Pole. He began flirting with the jet model in the 1990s. The concept was not new. Back in the 1970s operators started offering similar 'private tours', often using a chartered Concorde as a supersonic novelty.
The business model almost collapsed after the Concorde crash in 2000 and the 9/11 terror attacks a year later, when Cline recalls 'everyone wanted to stay home'. By everyone, she means Americans. They account for around two-thirds of the well-upholstered bums on TCS's well-upholstered seats. But the idea survived, partly because commercial air travel after 9/11 has become, as Cline puts it, 'such a pain in the arse'.
It's the opposite on a TCS World Travel tour. You leave your luggage outside your hotel room in the morning and it appears in your new room in a distant city come dinnertime. Flights are day flights whenever possible; no red-eyes. TCS staff fill out immigration and customs forms, so you don't have to bother. A van takes you to a private part of the airport, where staff whisk you through border control and on to the tarmac.
The jet takes off when you are ready. When you land you race through a private terminal to your new hotel. Once there, you're handed an envelope with a little local currency.
Market, demographic and technological trends are on Cline's side. The wealthy have been getting wealthier. They've also been getting healthier. They're living longer and want to be more active. Many of them prize luxury experiences over yet more luxury goods. All are happy to spend money to save time and reduce hassle. Many have been 'everywhere' and are looking to do something unique, educational and safe. There are lecturers and a doctor on board. And, of course, the internet means you can stay in touch easily if you want to – and it certainly makes it easier to taunt your friends on Facebook and Instagram.
TCS not only runs its own tours – it is also the exclusive operator behind the Four Seasons Private Jet Experience and National Geographic Private Jet Expeditions.
It is unclear whether Four Seasons turns a buck on the trips, during which guests stay at its properties. But having a black liveried Four Seasons jet, without having to pay
the cost of buying or chartering it, is fantastic PR and branding – and also gives the hotel group a chance to offer its regular guests something its rivals can't.
Big competitors are taking note – not always, however, with success. Peninsula signed a deal to run its own private jet tours with Crystal, a cruise company that wants to
grow wings. But Crystal recently cancelled the first trips. Critics say Crystal was too ambitious – it had wanted to use a vast, superluxe Boeing 777 with dining rooms and lounges but struggled to fill it. Travellers who had booked received a full refund and a complimentary Crystal ocean or river cruise. The 777 is currently ferrying Chinese gamblers to Vegas – a more steady, if less glamorous, market.
In some ways it's surprising that the TCS model works at all. All-inclusive group travel is usually considered to be naff, and many wealthy people would rather eat their own feet than book anything with 'cruise' in the title. TCS itself and Four Seasons avoid the word. 'It's a snobby thing, really,' Cline acknowledges.
As for the group dynamic, she insists that most trips 'end up a bit like summer camp'. After my African adventure, I have lots of new friends, mainly in Texas. Most are accomplished entrepreneurs who have made their money and want to enjoy it with their families. Not a – oh, what's the right word? Ah yes – rich asshole among them.
As well as offering unique large jet trips, TCS also creates bespoke family private plane tours on smaller aircraft under its 'Uncharted' series – all-inclusive, small-group journeys to off-the-beaten-track places. 'They allow us to delve deeper into the heart and soul of a country or region,' says Cline. So now, really, you have no excuse not to play fantastically expensive hopscotch.
Elegant Resorts offers tailor-made holidays by private jet in association with TCS World Travel. The TCS Around the World Journey 2018 costs £65,000 per person, based on two sharing accommodation on an all-inclusive basis. For information on future TCS journeys, contact Elegant Resorts (01244 897515).
Web elegantresorts.co.uk/TCS