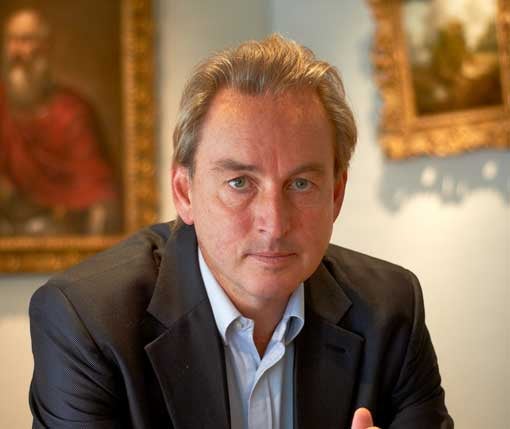 Art sleuth Philip Mould recently celebrated 30 years in the industry, during which time he has made a name uncovering seminal pieces of lost work, including some of Gainsborough's earliest known works and lost Van Dycks.
As art adviser to the Palace of Westminster for 20 years, he hunted down some major works which led to him receiving an OBE in 2003. Today regarded as the world's leading expert on British portraiture, Mould, when he isn't co-presenting BBC1's Fake or Fortune?, continues his work with private collectors and institutions to build collections, offering advice on all aspects of conservation and restoration, a service often used to reveal its true attribution and value.
Otherwise, Mould is very much present at his Pall Mall base, which he describes as 'the gallery of my dreams'. Over three storeys, the gallery forgoes needless gratuity for 18th-century hues and hessian wallpapers to let the art speak for itself.
A strong proponent of the Old Masters and a vocal champion of early British art, Mould fills his gallery with a range of remarkable paintings and sculpture, from Tudor panel landscapes to 18th-century landscapes to some of the world's most desirable Old Masters. Personally, he has a 'soft spot' for Sir Cedric Morris, the tutor of one Lucian Freud.