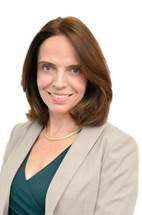 Penny Lovell is the name to know at Close Brothers, a group of 'inherently conservative investors' that looks after around 4,100 clients across 6,600 portfolios.
Lovell is confident about London's prospects but strikes a note of caution over the Trump presidency: 'We will continue to evaluate Trump's progress on passing tax reforms and increased fiscal spending measures, as well as monitoring relations with North Korea, China and Japan.'
Close Brothers is working to embed its environmental, social and governance-led approach: 'We look at the social values of the companies in which we invest as part of our research process because we believe it can be an important determinant in the future prospects of the company,' she says. It's an inherently moral approach to investment. And it's working: Close Brothers manages assets in the region of £10.7 billion.
A rounded individual with an interest in arts and boxing, Lovell explains to Spear's where the smart money is going in 2017: 'Across markets, should current conditions persist, we see any pullback as a potential buying opportunity to add to favoured shares or areas of the market, and we have modestly increased cash for this reason.'
The daughter of an IFA and a mother whose 'passion for the stock market and the City would have rivalled Mark Carney's', Lovell's career choice was a 'natural step', she told Spear's.