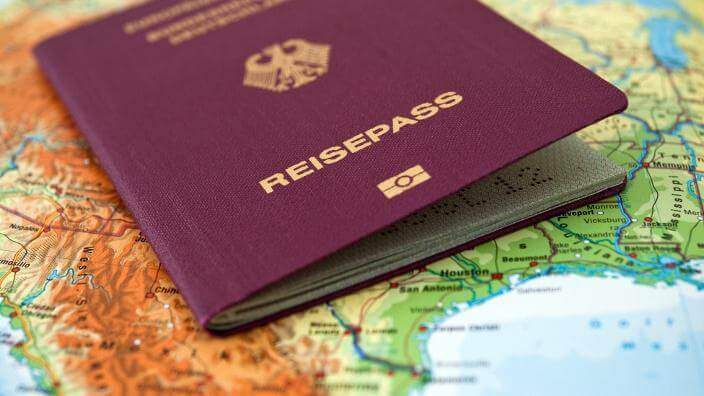 The axe falls on Britain's 'gold-plated' visas amid the government's clampdown on dirty money, reports Arun Kakar
Global elites looking to settle in the UK have been left in limbo after the government's surprise suspension this week of the 'gold plated' tier-1 investor visa category.
The move forms part of an ongoing crackdown by the Home Office on money laundering and organised crime coming into the UK. The current iteration of Tier-1 Visas was launched in 2008 to non-EU HNWs, granting a visa and indefinite leave to remain after five years for those who invested £2 million in the UK. The number of peaked in 2014, with 1,172 successful applications granted. Some 3,000 have been issued in all.
The government said that the suspension would end after the introduction of an audit process looking into concerns that the scheme was being used as a cover for financial crime. A new category is now set to be introduced in 2019. 'We will not tolerate people who do not play by the rules and seek to abuse the system,' said Immigration Minister Caroline Nokes, who announcing the suspension would come into effect at midnight on Friday.
'That is why I am bringing forward these new measures which will make sure that only genuine investors, who intend to support UK businesses, can benefit from our immigration system.'
Applicants were previously required to hold a UK bank account and to be of 'good character', but the Home Office said that from next year independent auditors will assess the business and financial interests of applicants.
The move received a measured endorsement from Henley and Partners, the HNW residence and citizenship advisory firm. 'We understand and share the concerns of the UK government,' the firm told Spear's in a statement. 'When taking part in an industry-wide consultation with the UK government regarding the programme we made it very clear [that] due diligence for tier 1 investor applicants should be improved and enhanced.'
Stressing that tier 1 investors contributed 'significantly' to the British economy, the firm added: 'However, this is not their primary contribution, as substantial as it may be. These individuals generate significant value through employment creation, either directly or indirectly. They often establish or invest in businesses in the UK that create opportunity for local employees of all backgrounds. In addition, they and their businesses require the services of British-based firms, again creating opportunities at all levels of UK society.'
The suspension comes amid increased uncertainty surrounding the status of non-EU Visa holders in the UK. In July, it was revealed that some 13,700 Russian and Turkish company directors based in the UK are 'at risk' following uncertainty around their visa status, raising fears that they will take their business elsewhere.
Billionaire Russian businessman Roman Abramovich is reported to have 'withdrawn' his application earlier this year to extend his UK tier-1 investor visa after encountering delays with renewal. The Chelsea FC-owner became an Israeli citizen in May, and subsequently halted plans worth £1 billion to redevelop Stamford Bridge stadium. The Observer reported in September that the rights of more than 700 Russians to live in the UK is under review following the Salisbury poisonings.
Bruno L'ecuyer, CEO of the Investment Migration Council, a trade body, said that the government had provided an 'object lesson' in managing investor migration with its decision to undertake the audit. 'The UK is recommending a process of due diligence that goes far beyond other forms of granting residence or citizenship rights, but still protects the legitimate movement of capital and people, which is essential to the contemporary global economic model,' stated L'ecuyer.
In the year ending September 2018, more than 1,000 applications for tier-1 visas were granted. Eesha Arora, senior associate at international wealth law firm Maurice Turnor Gardner, said prospective clients and those looking to extend their visas were 'worried' by the decision.
'The statement is quite broad and it's difficult to know how that will play out in individual circumstances,' Arora told Spear's, noting that the worst case scenario would be a complete scrapping of the program. 'If someone was planning on applying for an investor visa, I think they're in a very difficult position now, because that option, certainly in the short term is no longer available to them,' she added. 'We hope that the audit process is concluded swiftly so that genuine investor's aren't' put off.'
Arun Kakar writes for Spear's
Related Links
How many passports does an HNW need? 
Is one 1% a fair prove to pay for a soft Brexit? 
'You don't see a huge number giving' – Sir Lloyd Dorfman on British philanthropy