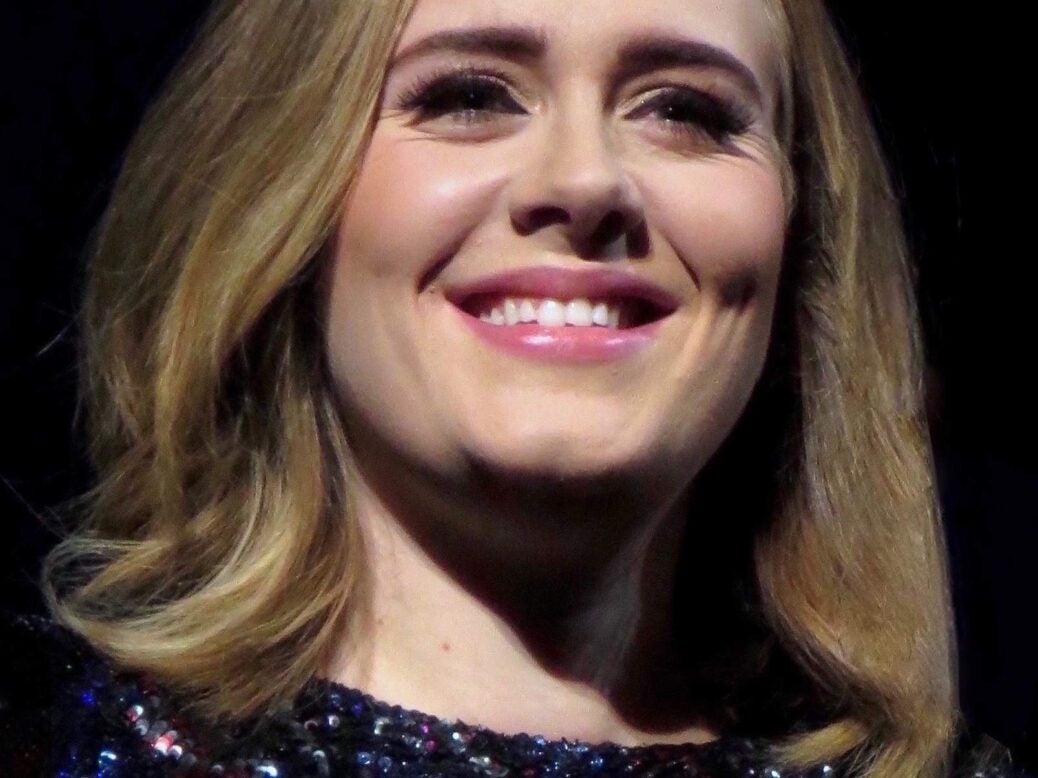 For most couples, the personal affair of divorce is dealt with away from prying eyes – but spare a thought for Adele, who is to divorce from Simon Konecki, writes Joanna Toch
A divorce is rarely a pleasant affair, and despite the recent changes to law which will soon make it possible for couples to divorce without ascribing blame to one party, the fact is that the person you once intended on spending your life with is no longer by your side, and the division of assets can be an immensely distressing experience. When there are children involved, the process is inevitably even more emotionally charged.
For most couples, this intensely personal affair is dealt with away from prying eyes – but spare a thought for the likes of Adele, who this month announced her divorce from Simon Konecki, to the interest of tabloids up and down the country.  There are however steps that can be taken to keep information out of the public eye, and it seems that Adele may have successfully used these, opting for out of court procedures to transfer properties, and agree the financial and childcare aspects outside of a courtroom. Fiercely protective of their six year old son, the couple have done all they could not to wash their dirty linen in public.
It is not easy, though: for couples in the public eye, a divorce is considered fair game by journalists, whose editors' opinion is generally that their decision to be a celebrity means that no aspect of their private life is off limits. At an already stressful time, this intrusion can feel almost impossible to handle.
Rules of court allow journalists to attend private court hearings to which members of the public are denied, but judges have expressed differing views on what they can report, and whether people can be named, making it tricky to predict the media fallout of a high profile divorce.  There is also inconsistency between the different levels of court – if the case goes to the Court of Appeal or the Supreme Court, parties are routinely named, whereas at a lower level they may or may not be.
The dissolution of a marriage is a fact of public record, and the decree hearing is always open to both the public and the press. No matter how much you may want to, you cannot hide the fact of being divorced from the public.
That said, there are laws that can be utilised to limit the volume and type of coverage if you're in the public eye and, where there are children involved, it is easier for your lawyer to argue that intense media scrutiny could cause damage to those children. The court generally, though not always, protects the privacy of children:  it is a criminal offence to report a children's case while it is happening, and the court can rule that reporting restrictions should endure indefinitely.
There is no guarantee the court will grant a request for anonymity: in the case of Spencer v Spencer in 2009 (where one of the parties was Earl Spencer), Lord Justice Mumby declined to grant the request of both parties for a media gagging order.  Mumby argued that it would be "potentially dangerous, very dangerous, territory……. to privilege one group of the community – those who attract the attention of the media – over and above another group who do not."
So, what should you do if you are seeking a divorce and suspect the media will take an interest? The fact of your divorce will unavoidably end up in the public domain, but the details of, for example, your financial settlement can still be protected by taking the following steps:
Choose your lawyer wisely
It sounds simple enough, but it is crucial that you speak to the right lawyer early on to ensure that you do not take your case down a fruitless and expensive path. There is no 'one size fits all' approach to divorce, so you need to appoint an appropriately skilled lawyer to look at your situation and develop the right strategy at outset.
Consider out of court options
Your lawyer should advise you to engage in mediation. Through this process, voluntary disclosure and mutual pursuit of a consent order, the details of a divorce can be concluded out of court and with minimal or no acrimony. If court proceedings do start, you can ask the other party to have private lawyer-led mediation within the proceedings, where a lawyer considers each party's position and advises on settlement.
You may also wish to consider binding arbitration. In these cases, the parties choose their judge and the arbitration process takes place in private.  The court will then make an order laying out the terms of the divorce.
As acrimonious as these things can be, there are three major benefits to keeping the contest out of court : you will save yourself significant legal fees, avoid a protracted courtroom battle, and finally the case will never be heard in court in front of journalists.
Embrace technology
The idea of taking hours out of a day to sit in a room with an ex-partner and discuss the allocation of assets may fill many with dread, but there are a number of ways to ensure that your time is not wasted during the process, such as online portals that allow documents and case materials to be held securely online and accessed only when needed.
In a world in which all of us can bank, shop and even buy a property online, there is equally no need to spend hours in a lawyer's office these days.  For those who have busy schedules or are finding the process more taxing that it needs to be, systems such as these can be a lifeline. It is important to investigate the options available and find one that best fits your needs.
None of us wants to launder our dirty linen in public.  A divorce is not a pleasant process, but with strategic thinking, a good lawyer, a willingness to settle outside of court and embracing technology, it needn't a public one.
Joanna Toch is founder of the Family Law Café, an online service which provides access to the best lawyers, saves time and improves the efficiency of the legal process.
Joanna Toch is founder of the Family Law Café, an 'online service which provides access to the best lawyers, saves time and improve the efficiency of the legal process'.