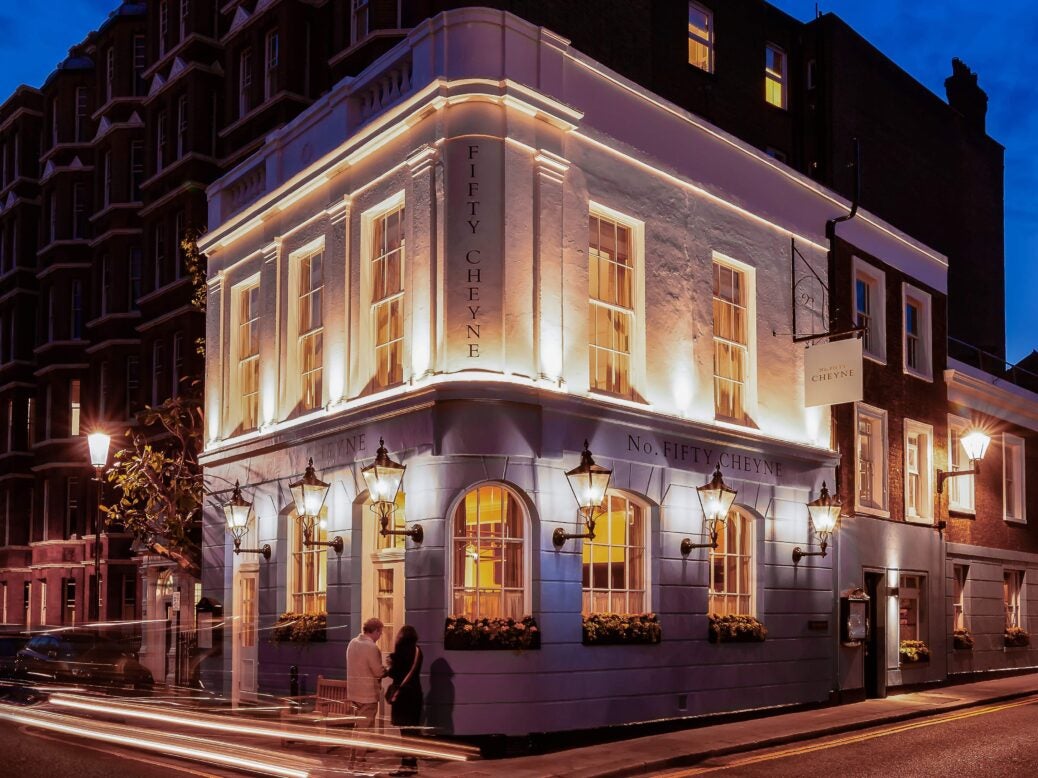 Like the nearby Embankment, Sally Greene's No. Fifty Cheyne has undergone a transformation, writes Christopher Jackson
Cheyne Walk was one of the chief victims of the construction of the Chelsea Embankment, which turned a riverside quasi-Venetian address into a street which may as well neighbour a motorway.
Even so, it breathes history. Everyone from Mick Jagger and Elizabeth Taylor to George Eliot and James McNeill Whistler have lived here. No. Fifty Cheyne is owned by Cheyne Walk resident Sally Greene, who also owns Ronnie Scott's and the Old Vic. Under her ownership the beloved Cheyne Walk brasserie has submitted to a nine-month makeover.
Chandeliers now preside over elegant townhouse furnishings. A sizeable open grill is supervised by new head chef Iain Smith, who has come up through the Jason Atherton ranks. For starter, my companion ordered the snail and black pudding vol-auvent, with parsley and garlic.
He eyed this critically: 'The last thing you want when you order the snail and black pudding vol-au-vent is a snail and black pudding vol-au-vent.'
He had ordered it hoping something might be done to make it other than itself. I suspect he was envious of my scallop and langoustine, which was excellent, served with black rice and a creamy champagne sauce. This was one of those evenings where I had the slightly anxious pleasure of ordering better than one's companion. At times, it was as if we were reviewing two different restaurants.
For the main, my native lobster, soft leeks and Romanesco with lobster bisque was magnificent, the lobster meat swimming in the essence of itself, complemented beautifully by the pinch of the leeks. Meanwhile, my companion opted for the cob chicken breast and croquette with wild mushrooms and parsley. It was well cooked, but perhaps he was still confused as to his order for the starter.
The service throughout was warm, pitching this as a place for the well-heeled to feel at home. Like this, London changes, with commercial nous, and a little kindness, until no one can quite remember there was once a brasserie here – and no one cares that there was a time when the river lapped at your door.
This article first appeared in issue 69 of Spear's magazine, available on newsstands now. Click here to buy and subscribe. 
Read more: