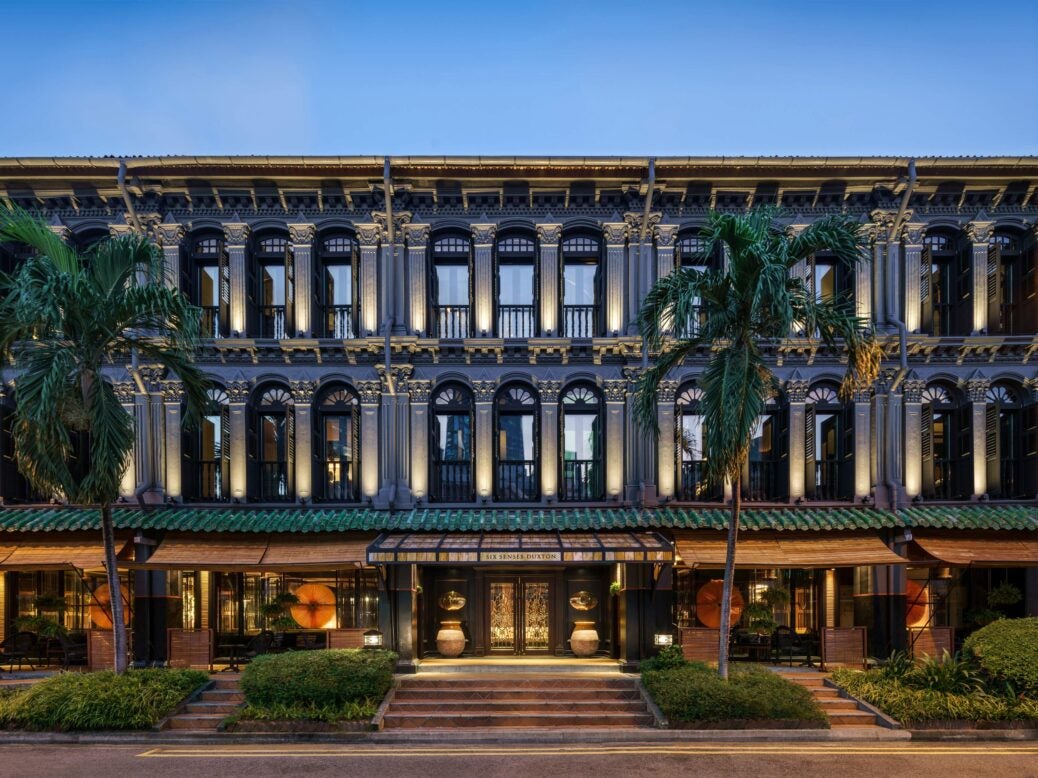 As someone who has visited Singapore at various stages in its development, Andrew Harris is impressed by the speed at which the city-state is changing
I must be onto at least my third, or even fourth Singapore by now. It's hard to tell really. While I 'm slowing down, Singapore just keeps speeding up. Keeping track of it isn't easy. How many Singapores can you sling into a lifetime, anyway?
Singapore and I didn't get off on the right foot and recollections of my first Singapore (population of 2 million), distant though they may be, do not resonate well. In the 1970s, it was, believe it or not, forbidden for men to enter Singapore with anything remotely resembling long hair. The Bee Gees were unceremoniously escorted out of the country after playing just one gig. All sorts of people including Cliff Richard (hardly a threat to the underpinnings of society), cancelled visits to the newly de-colonised city-state, rather than be told how to re-coiff themselves. Bonkers?… er, yes it certainly seemed that way. True? Definitely. I myself was compelled to cut my hair.
Quite where such sentiments had their genesis remains unclear. The official explanation for that period, that this was to counter gangsterism, does appear to demonstrate an inability to sever the link with bonkers thinking completely. Banging gongs and lighting firecrackers were also outlawed, due to an apparent connection with secret societies. Gongsterism?
The second Singapore (population of 4 million), stopover capital of the universe, and future template for Dubai, was a place where every conceivable kind of commerce could be conducted, usually in huge shopping centres. Electrical goods, in particular, could be had at a discount and acted as an incentive to draw in transiting visitors and keep the commercial kettle on permanent boil. The obsession with haircuts and gong warfare had abated, although the caning of an American teenager for spray-painting graffiti proved an opportunity too tempting to pass up.
Singapore Three (population 6 million) is by far and away the most fascinating, where a truce of sorts has now been brought to bear: I refrain from referring to Singapore as a giant shopping mall masquerading as a country, and it no longer issues diktats concerning my hair. Not that any of this matters anymore. Singapore Three is propelled along with the assistance of around two million ex-pats, most of whom appear to be under 40, and don't know or care anything about the Bee Gees, let alone their hair. Neither would a bargain TV be on their wish list. The screens to which they are glued display financial data, and the streets that now seem to belong to them are crammed with expensive automobilia, and an incredible array of restaurants proffering cuisine from the four corners of the earth. The Michelin Guide debuted here in 2016, and it's got plenty on its plate!
Sitting on the corner of Duxton Road in Tanjong Pagar, on the edge of China Town, where a rickshaw station notorious for its anti-social behaviour once stood in a Singapore far far away, there's a slow but very consistent flow of top-end Mercs, BMWs, Porsches, the occasional Lamborghini, now and then a Bentley or a Rolls Royce. Contemporary Singapore disports an HNW footprint that's not difficult to make out. In fact, it's difficult to avoid. Wherever I turn in downtown Singapore, I am face to face with an affluent polyglot community, very comfortable in its own newfound tropical skin. No doubt the city-state's fathers have also contrived to make the financial services community in particular very much at home here.
Who knows how many more metamorphoses this chameleon conurbation will put itself through en route to a potential population that some estimates put at ten million, but the seductive allure to finance industry professionals isn't likely to fade any time soon.  A Brexit-battered City of London in danger of leaking manpower to rival jurisdictions might take note: this place is probably still capable of giving you a haircut you never bargained for!
Duxton Road, once a nest of opium dens, brothels and warring secret societies, and even until relatively recently, predominated by down-market bars and noisy nightlife, now forms part of an enclave of colonial-era architecture that somehow sidestepped a 50-year onslaught with the wrecking ball. Grand residences of empire, and the famous Singapore shophouses alike, all succumbed to a programme of building that was unable or unwilling to embrace the concept of architectural heritage. With land in such critically short supply and an exploding population, one has to concede though, that the only way was, and still is, up. Heritage is also now taken much more seriously for the few buildings that remain, and the Duxton Hill/Keong Saik Road area remains one of the largest enclaves of colonial buildings left in central Singapore. Nowadays, it is home to asset management firms, architects, stylish bars, cafes and restaurants, and company head offices – a mini-Mayfair in the making balanced contentedly on the equator.
One of the most eagerly awaited redevelopments that has just debuted within the area is the modernisation of a terrace of former shophouses in the middle of Duxton Road, now a 49-room hotel, Six Senses Duxton. It is the very first city-based venture for Six Senses, whose name is synonymous with wellness-focused barefoot luxury, usually located in perfectly positioned rural landscapes. Here, they seem to have found a perfectly positioned urban one. With an imposing frontage, stunning interior design by Anouska Hempel, and surrounded by a collective of smaller but decidedly upscale enterprises, Six Senses Duxton looks set to become a big fish in a small but exclusive pond.
If glass and concrete high-rise hospitality is your thing, then there is a never-ending supply in Singapore. The re-colonisation of areas like Duxton Hill by a sophisticated and monied cognoscenti, however, indicates that the allure of heritage, not least due to its rarity amidst this maze of modernity, remains strong. There is no pool, no balconies with views onto the adjacent tower's balconies, no health club, and no vast marble-lined lobby. What it does have is an enchanting terrace underneath gently whirring fans, a beautifully conceived restaurant space, a professor of traditional Chinese medicine across the street, Singapore's only remaining black London taxi for airport transfers, and buckets and buckets of style, from one of the UK's most eclectic and celebrated designers.
'Boutique hotel' has degenerated into such a hackneyed term these days, as to be rendered virtually meaningless. Not so when Anouska Hempel opened Blake's in South Kensington in 1978, where she is widely credited with having invented the concept. Her individualised amalgamation of plush and posh with funky and quirky had rock stars and louche aristos alike clambering over each other to check in. Despite an absence of any formal design training, she has never looked back, and a more coveted oversight for this sensitive Singapore restoration would be difficult to conceive.
Whether she was drawing from the area's seedy past and deliberately aiming for the opium-den look is unclear, but the extensive use of black lacquer produces a light-diffused atmosphere that, given the history, seems as apposite as it is immediately endearing. With its dimly lit corridors and hanging air of mystery, this is a style statement that's almost going out of its way to counteract the ubiquitous bright and airy, see-through offerings in most other Singapore hotels.
Around half of the rooms are suites, some duplex, and accessed via a spiral staircase, with those facing the street affording considerably more daylight than those at the rear. The Pearl Suites, where Hempel has momentarily abandoned black to present everything in creams and whites, delivered an attractive balance of space, light and also plenty of wardrobe area. With clear constraints on what can and cannot be done in a heritage building, re-designing within the allotted floor spaces has been a challenge. While every room disports Hempel's sumptuous creativity, guests requiring ample hanging space will need to ensure that they're ensconced in an appropriate room.
Throughout the ground floor, the prevailing Chinese-inspired design motif, with ever-present references to calligraphy, conjoins the black lacquer to a gorgeous deep mustard yellow, permeating the lobby, bar, and restaurant, named appropriately, Yellowpot. The restaurant serving contemporary Chinese cuisine occupies a significant portion of the floor space and incorporates private dining alcoves capable of satisfying the most secret of societies. It has yet to open officially, but a successful restaurant operating in tandem with the atmospheric allure of this delightful heritage hotel could easily position Six Senses Duxton at the heart of a neighbourhood already luxuriating in its architectural remnants of empire.
Who knows?  Maybe this is where the idea for a retro-inspired Singapore Four begins to germinate. Perhaps a future visit to the little red dot (as Singapore likes to call itself) will be met with shophouses 30 stories tall, doorbells with gong ringtones, and a firecracker shop on every corner. One thing we can be reasonably confident about is that while we can't yet know what it will be, Singapore Four will nevertheless emerge at some point. In the meantime, for those intending to come and wallow for a while in the affluent and undoubted success story that is present-day Singapore, Six Senses Duxton dangles a sensuously styled and perfectly positioned down-to-earth alternative to the sky-high glass menagerie.
Rates at Six Senses Duxton from SGD 390 ( approx £215) in an entry level Nutmeg room (room only). sixsenses.com
Qantas flies daily Heathrow to Singapore. Business fares from £3440.