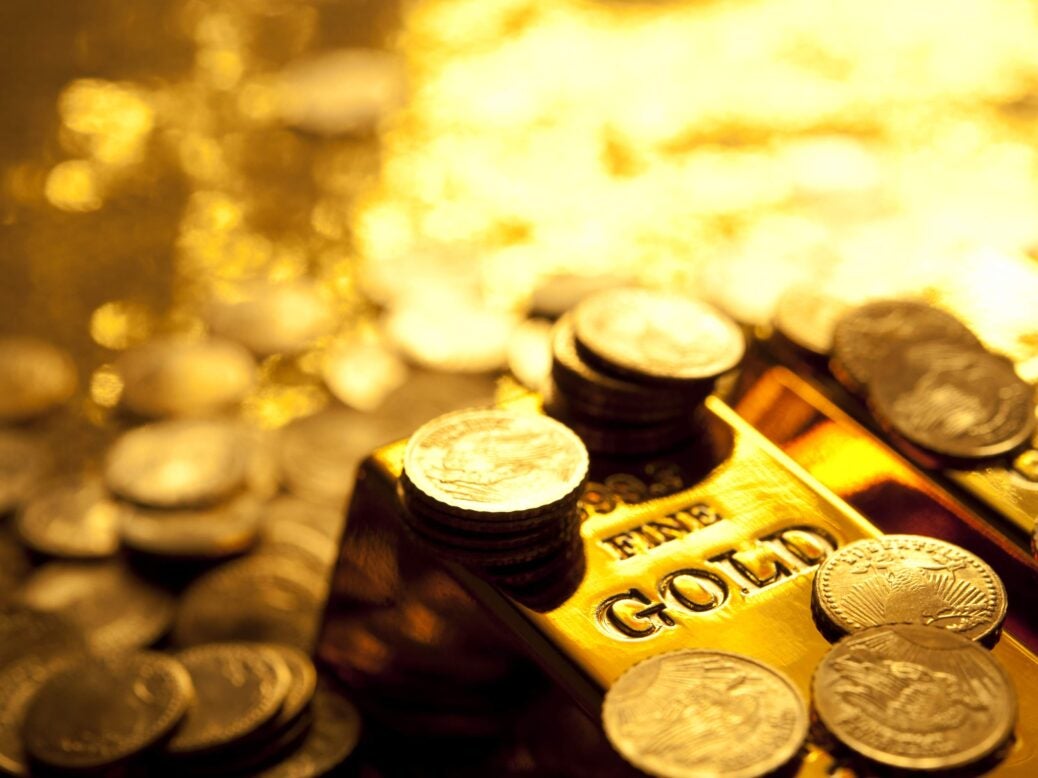 A gold start-up is set on reviving gold as a payment method, writes Olenka Hamilton
Nine decades after Britain abandoned the gold standard, a brand new fintech start-up is aiming to bring gold back into circulation — albeit using a flexible friend.
London-based start-up Glint this week launched a new payment system using the metal in a bid to 're-introduce gold as money'. In partnership with Lloyds Banking Group in the UK and MasterCard, the Glint app allows people to load credit in a number of currencies, which can then be used to buy a portion of a physical gold bar.
The gold is then accessed through the app and users to make day-to-day payments by debit card with multicurrency capabilities including, for the first time, in gold. Pricing is based on interbank exchange rates and there are no hidden charges.
Coincidentally, Glint is launched at a time when the demand for digital currencies, especially bitcoin, is on the rise — that cryptocurrency smashed through the $8,000 barrier for the first time just days ago. However, whereas bitcoin relies on the confidence of consumers in a computer algorithm that limits supply, Glint's new 'currency' is backed by rights to physical gold, for centuries a prized store of wealth and hedge against inflation.
CEO and co-founder Jason Cozens is certainly confident there is demand for his version of liquid gold: 'Everyone is familiar with gold as one of society's oldest means of exchange, its universal acceptance, its reliability, its history as a store of wealth and as a means of underpinning the value of 'paper' currencies,' says Cozens. 'Unlike "paper" currencies gold can't be wiped out, devalued or corrupted. Glint's ability to use gold as part of a global payment system is a landmark event.'
Authorised and regulated by the FCA with clients' money stored in segregated bank accounts, physical gold holdings are legally allocated to each individual client and held in a London Bullion Market Association Accredited Brink's bank vault in Switzerland. 'Glint is making money fairer, providing, for the first time, the ability to store, exchange, send and spend gold through the global electronic payment system,' says Cozens.
Not everyone's convinced though. 'I don't know if it's something people want or need,' one important London gold dealer told Spear's. 'Cash fulfils the role as a medium of exchange and it's as though they've created a need for something where no need exists.  I doubt it's going to take off.'
Time will tell. Hugh Sloane, the hedge fund manager, and Lord Flight, the former Conservative frontbencher, are among the backers of the new venture, which has raised £6 million towards launch costs. NEC, the Japanese technology company, and the Tokyo Commodity Exchange have also invested. Following its UK launch, Glint plans to expand into Europe during the course of 2018 and then into Asia. If the backers are anything to go by then Glint should live up to its name.
Olenka Hamilton is staff writer at Spear's