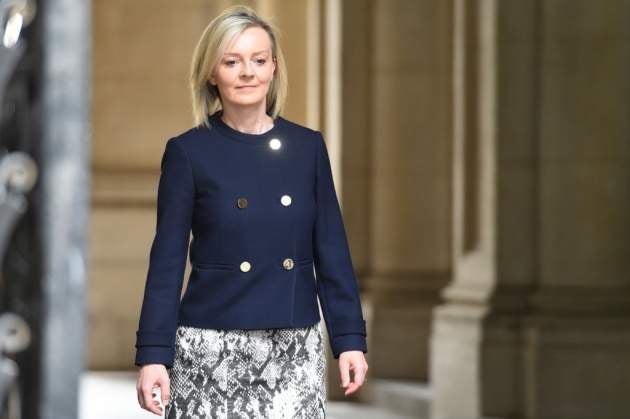 Liz Truss' removal from justice was long overdue, but it may not herald a new dawn for the legal profession, writes Christopher Jackson
It hardly warranted the epithet 'reshuffle', such is Theresa May's weakness at this time. The four top secretaries of state remained in position – but everybody knew the prime minister wouldn't have been able to move them even if she'd wanted to. May's hold on power is now so precarious that one thinks of her tenure as having months to run at the outside: a week ago one vaguely wondered whether she might beat Thatcher's record as the longest-serving prime minister of the post-war period.
So what did the weekend tell us? Well, in the first instance, Damian Green moves to First Secretary of State – with Fiona Hill and Nick Timothy now gone, this pointed to May's need of an ally, and was hardly a show of strength. And Michael Gove, like some zombie that cannot be killed, returns to the Cabinet in the Environment brief, replacing the ungifted Andrea Leadsom. Expect the usual Goveian hyperactivity to ensue: if nothing else, it will be fascinating to see how he handles that portfolio. But at Spear's, the thing that most caught our eye was the departure of Liz Truss from justice to Chief Secretary to the Treasury.
This is a clear demotion. Furthermore, it is something which this magazine has long foretold. In our 2017 survey of the leading family lawyers in London, only 18 per cent of senior figures in matrimonial law expressed confidence in Truss, with many expressing disappointment regarding her lack of basic knowledge. Her failure to consult the profession was also often referenced during our conversations. As Caroline Park, a partner at Hughes Fowler Carruthers, told Spear's this morning: 'Truss' demotion will be a relief to many in the legal profession whose confidence and respect she singularly failed to secure.'
Truss' tenure was, in fact, a story of an individual out of her depth: at times, it seemed we were witness to little better than a ministerial flailing about. The MP for South West Norfolk not only failed to proceed with no-fault divorce – where there is wide-ranging consensus that reform is of the utmost urgency – but also failed to defend judges when they were branded 'Enemies of the People' by much of the media over the Brexit ruling.
That is a doubtful legacy for Truss to have left behind. But does her removal herald a new listening side to Theresa May? Well, not exactly – particularly if you take the view that Truss' problem was her lack of legal background. Over the weekend, lawyers will have been scanning new incumbent David Lidington's CV for evidence of experience in the profession, but to no avail. Lidington's background is instead at BP and Rio Tinto Group. Critics have noted that Lidington has voted against various measures on gay rights and on same sex-marriage.
However it is his lack of legal background that is most worrying insofar as the worst justice secretaries in recent times – one thinks of Chris Grayling's disastrous contribution, as well as Truss' indifferent tenure – have been perpetrated by those without the requisite experience. On the other hand, Lidington is undeniably able to manage a brief: he has previously been the longest serving Minister for Europe. Park says, 'Lidington is a more experienced pair of hands but the big test will be whether he, unlike his predecessor, is prepared to step up as a defender of the judiciary.'
And when it comes to divorce law, there must be question-marks as to whether the DUP – a party which after all doesn't accept gay marriage – will sanction any reform towards a no-fault system.
But in such a fragile coalition, the suspicion is that all these appointments might prove extremely short-lived. It must be a strange thing for Lidington, or indeed any of the ministers in this cabinet, to present themselves for work this morning. It must have a Prufockish air of waiting for the next great moment. In this uncertain era, a new justice secretary may not be too far away.
As this week demonstrates, we are continually being re-educated in the unpredictable nature of reality. The Fixed Term Parliaments Act is now Theresa May's friend. Indeed, the real test will be her Queen's Speech. A cautionary thought: Boris Johnson needs to find only a few allies to vote that down, and his lifelong dream of the prime ministership would be that bit nearer. One has images of crowns and hands outstretched.
And it would have been unthinkable six weeks ago to find oneself googling Labour's shadow justice secretary with any real expectation of that name mattering much. But it happens to be Richard Burgon and he has a legal background. The world is topsy-turvy – and that's bracing, or scary, depending on how you look at it.
Christopher Jackson is head of the Spear's Research Unit.