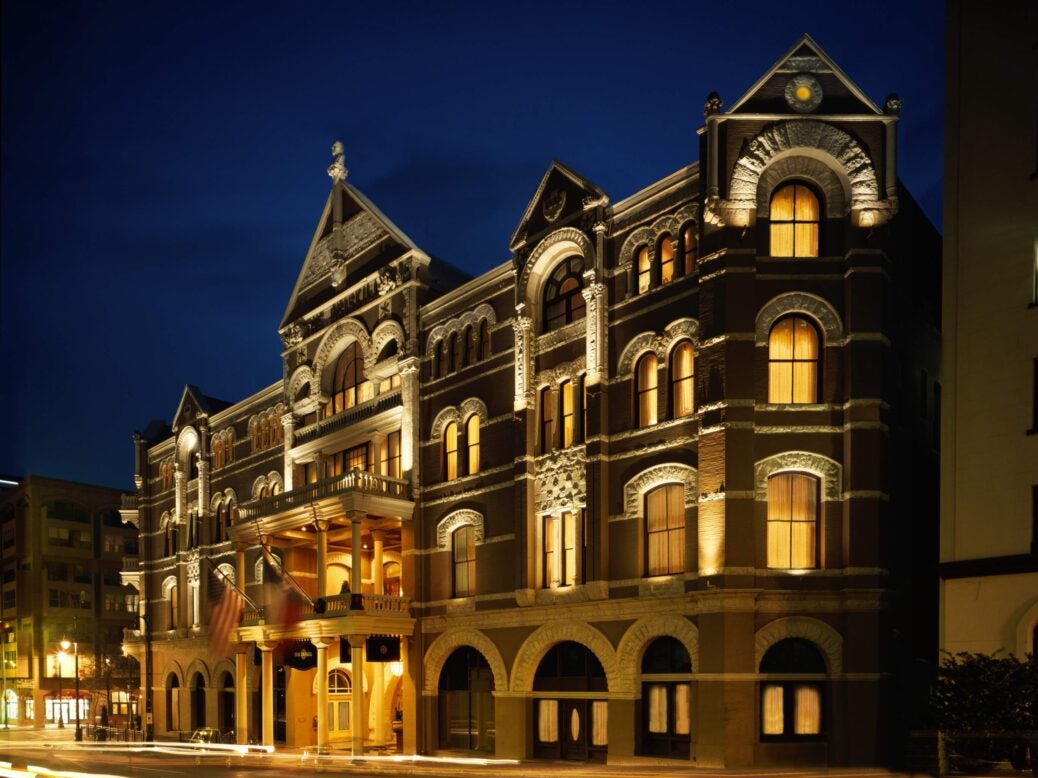 Airbnb's rapid rise has rocked the hotel world, but two very different hoteliers are leading the fightback by reinventing their approaches, writes John Arlidge
When Ian Schrager, the most influential hotelier of the past 50 years, talks, it's a good idea to listen. And this is what he has to say: 'It's complete disruption. I rank it right up there with blacksmiths when the car came. They are coming after our children.' He's talking to me on the terrace of his Hamptons home about Airbnb, the web-based room- and home-sharing service that is growing so fast it has become the second most valuable private tech start-up in history, after its taxi-cum-ride-share equivalent, Uber.
What started eight years ago with a single listing for an airbed in a shared flat in San Francisco now offers 3 million properties in 34,000 cities and operates in every territory in the world, except Iran, Syria, Sudan, Crimea and North Korea. Every second, three people check into an Airbnb property. The firm, run by the three men who shared that San Francisco flat — Brian Chesky, 35, Joe Gebbia, 35, and Nate Blecharczyk, 33 — is now the world's biggest hospitality outfit, worth £25 billion — more than Marriott, Hilton, InterContinental or Hyatt, the world's largest hotel operators.
Most hoteliers have so far been rather sniffy about Airbnb's prospects. Arne Sorenson, boss of the newly merged Starwood Marriott, told me last year that it 'seems to be pulling more travellers into the overall marketplace, rather than taking travellers from us and other hotel groups'. Hotels, he adds, have key advantages. 'We offer rich experiences. We're more than just a place to sleep.'
How things have changed since then. Airbnb has grown more rapidly than ever, attracting more and more leisure travellers. On a peak night, more than 1.8 million people are now Airbnb-ing around the world. It has begun to nibble at the business travel market, too, on which hotels depend. Airbnb offers business-friendly rentals, with additional services, such as 24-hour check-in. Almost half (49 per cent) of Airbnb demand comes from hotels.
More important, Airbnb is going beyond bricks and mortar to become a full-service travel firm, tackling both hoteliers and travel agents head-on. Log on today and you'll see 'Trips', available in cities including London, Paris, Los Angeles, San Francisco, Tokyo, Havana, Cape Town, Florence and Seoul — with many more to come. In addition to the homes where you can stay, Trips offers Experiences, Places and, soon, Services and Flights.
Experiences are tours guided by locals, which build on Airbnb's mantra to 'live like a local'. The first batch includes lessons from a samurai master in Japan, training with long-distance runners in Kenya, and surfing with a pro in Malibu. Places are smartphone guidebooks and audiobooks produced by locals. Services will be 'things like transport, food and cleaning', Chesky told me recently in his office in San Francisco. You'll also soon be able to book flights, airport transfers, have food delivered or arrange for a chef or maid service. 'Our business is not just renting the house,' Chesky said. 'It is the entire trip.'
After shaking up and redefining the hospitality sector by creating the boutique hotel four decades ago, a move that has been copied by every hotelier on the planet, Schrager knows disruption when he sees it. Although some city authorities are trying to clip Airbnb's wings by limiting the number of nights hosts can rent their properties or the number of properties each host can rent, Schrager insists legislation or legal action won't slow the service's progress any faster than the music industry's attempts to halt MP3 file-sharing held back the development of iTunes. 'You can't stop progress,' he says.
So, instead of getting (more) mad, he's getting even. Starting in Chrystie Street in New York. There, in a few weeks' time, the most exciting new hotel of the year will launch. Public, New York is the latest in Schrager's chain of budget style hotels, aimed squarely at those who'd still like to stay at a hotel but might be tempted away by Airbnb. How?
First, architecture. Schrager has hired Jacques Herzog and Pierre de Meuron, the Swiss pair behind the Tate Modern, to create a striking glass tower on the lower East Side with some of the best views in New York. Airbnb can't offer that.
Second, service. The first two floors of the hotel will offer the most stylish places to do, well, whatever you want, whenever you want to. 'If you want to work among others, you can work. If you want to have coffee or a meeting, you can. If you want to have a drink, eat, party, dance. You can do it all.' Airbnb can't offer that.
Third — and perhaps most remarkable — price. Rooms start from $150 a night, which undercuts Airbnb. OK, the basic rooms are small but they are brilliantly designed to offer just what you need and no more. They may be cheap, but they don't look it. There's plenty of wood, rather than plastic or cheaper materials. Put architecture, style, service and price together and hotels are back in the game, Schrager reckons: 'Elevated experience with the right pricing is the only way to compete.'
A few hundred miles north sits Mark Hoplamazian, global CEO of Chicago-based Hyatt, who could not be more different from Schrager. It's not just that he controls 680 hotels in 54 countries, compared to just a handful for Schrager. He's a finance fella who never went to Studio 54, the famed New York nightclub where Schrager learnt the hospitality business. Yet he is taking on Airbnb in his own way.
He has launched a new hotel brand called the Unbound Collection. 'This is a collection of stays, not a collection of hotels,' he says. Yes, there are properties in Miami, Austin, Scottsdale and Uruguay, each with their own individual brand identities, but he plans to introduce homes and villas to rent, too. 'The collection of properties will allow us to reach the modern traveller who seeks one-of-a-kind experiences,' he tells me. Soon, flights, trains and cars and unique tours will be part of the offer. Sound familiar?
Hoplamazian is also retraining staff across all Hyatt hotels to be 'unbound' by normal rules and regulations. Airbnb has shown that 'people are looking for real connection with another human being, not a professional who is serving them in some prescribed way — like when I pick up my key from the person who owns the house I am staying in'. So he's telling his staff 'to be more relaxed about how they dress or groom themselves or interact with guests. We call it "bring your full self to what you're doing".' He's also 'reversing our perspective of staff to guest. We tell our staff to recognise that they are the guests in the lives of the people who walk through the front door, not the other way round.'
Game on, Silicon Valley.
To subscribe, visit https://www.spearswms.com/subscribe/