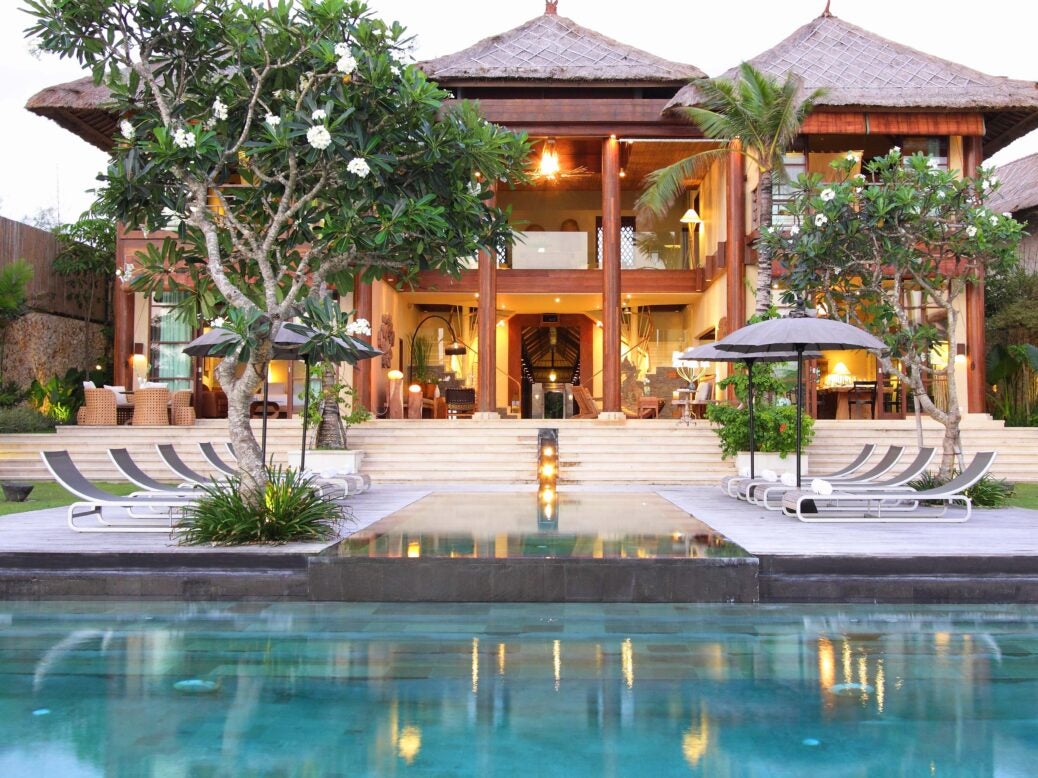 Working from home may not suit everyone, but if we could all do it from places such as Villa Melissa, Max Johnson would be all for it
We spent the first lockdown in Exmoor. It was a gorgeous spring, and going on sunbathed walks was a highlight of what was a difficult time for many. But when word spread that there would be a second wave of the virus, I knew that meant another lockdown.
With a baby now filling our lives with joy, I just couldn't face being confined to our home for a long Covid winter, having our social freedoms eroded until all we had left was Ocado and BBC iPlayer.
I'd read a lot about people relocating to Bali to 'work from home', or to send their kids to the eco-inspired Green School. Fortunately, my work afforded me the opportunity to come to Asia (principally to Hong Kong) so that's what we decided to do.
When there was a gap in the various lockdowns, we seized the chance to visit Bali. And how good was it that we did it? When the news came that we would likely have to isolate or, at worse, quarantine in some shabby airport hotel in the UK on our return, the blow was softened by the surroundings that morning.
We were staying at the luscious and resplendent Villa Melissa, nestled up the coast in the quiet neighbourhood of Pererenan, complete with two infinity pools and a tennis court. There could be very little wrong with 'working from home' for the next few days. Bali is an island rich with culture and a depth which is readily evident every morning as offerings of small baskets woven from palm or banana leaves, holding flowers, oils, salt, money, and cookies, are placed outside the homes.
Scooters buzz along the lanes shuttling people to and from ceremonies, elegantly dressed in white robes and adorned with colourful arrangements of flowers. A convenience store will often sit next to a temple.
It is a special place where kindness and friendliness come first.
Hindus, Christians, Buddhists all make up a vibrant community and to be a guest here at any time is a privilege. But this is a very different time. As I write, the borders have been closed to tourists and many, if not all, of the hotels stand empty. The streets of Kuta are deserted. The traffic jams are gone. And in truth it is a real struggle for people to make ends meet. If there can be a place on your to-visit list, please make it Bali, or Indonesia in general.
Lombok, now complete with an international airport, will soon host a Moto GP. Komodo and Raja Ampat are the stuff of diving dreams. Even in Bali, it is very easy to hire a car and drive off into the hilly uplands of Ubud, cruising along rice fields and finding hidden waterfalls or lakes.
Exploring Indonesia is nourishment for the soul. Villa Melissa sits right on the ocean with a stunning lawn adjacent to the beach and a rolling surf break called 'Punch'. A team of 12 staff tend to your every need and when you just want to lie back and sip on a coconut all you can hear is the sound of the waves breaking. Or you can have a massage at a secluded end of the garden. We were gloriously well-looked after.
Bali for me is a significant place. I got engaged here and married on the nearby island of Sumba. I've seen how Covid has decimated lives and industries and I was impressed at how seriously people were taking their approach to social distancing. Curfews were in place, vigorous hand sanitising was in force.
The number of options available to travellers to Bali can be overwhelming. But a complete stay would include a visit to Uluwatu, Ubud, the gold beaches of Nusa Dua or Jimbaran, and North Kuta or Canggu.
It is the latter which would make Pererenan the perfect place from which to explore the island. 'Working from home' may not suit everyone, but if we could all do it from places such as this, I would certainly be all for it.
Read more
How the Hermès tie became a byword for status and good taste
Why it's the small things that have helped me deal with lockdown