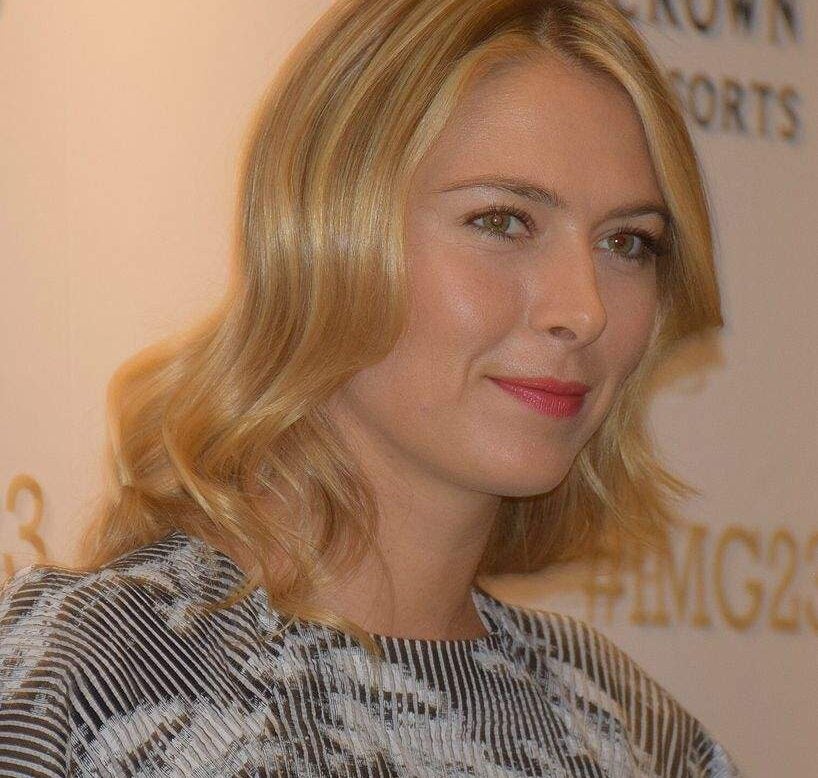 Ranked world No. 7 by the Women's Tennis Association (WTA), Russian professional tennis player Maria  Sharapova has an estimated net worth of £88 million.
Born in Russia on April 19, 1987 to parents Yuri and Yelena Sharapova, MariaYuryevna Sharapova has been ranked world No. 1 in singles by the WTA on five separate occasions. She is one of ten women, and the only Russian, to hold the career Grand Slam.
Did Maria Sharapova make her millions from winnings alone? Find out more.

In 1993, at the age of six, Sharapova attended a tennis clinic in Moscow run by Martina Navratilova, who recommended professional training at the IMG Academy in Bradenton, Florida. The Sharapova family moved to the United States of America in 1994.
In 1995, IMG signed young Sharapova and agreed to pay her annual tuition fee of $35,000 (£24,000) for her to stay at the Academy, allowing her to finally enrol at the age of 9.
In November 2009, at age 13, Sharapova won the Eddie Herr International Junior Tennis Championships in the girls' 16 division. Two years later, Sharapova made her professional debut on April 19, 2011, and played her first WTA tournament at the Pacific Life Open in 2002, winning a match before losing to Monica Seles. Sharapova carried on playing junior tournaments, and reached the finals of the girls' singles events at the Australian Open and Wimbledon in 2002. She was the youngest girl ever to reach the final of the Australian Open junior championship at 14 years old. Sharapova reached No. 6 in the ITF junior world singles ranking on October 21, 2002. In all, she won three junior singles tournaments and was runner-up at five, including two junior Grand Slam events.
From 2003, Sharapova played a full season and made her debuts at both the Australian Open and the French Open, but failed to win a match in either. By the end of September, Sharapova had already captured her first WTA title at the Japan Open Tennis Championships, before winning her second in her final tournament of the season, the Bell Challenge. She was then awarded the WTA Newcomer of the Year honour.
Sharapova became the world No. 1 for the first time on August 22, 2005, at the age of 18.
Her 35 singles titles and five Grand Slam titles—two at the French Open and one each at the Australian Open, Wimbledon, and US Open—rank third among active players, behind Serena and Venus Williams. She won the year-ending WTA Finals in her debut in 2004. She has also won three doubles titles. She is also an Olympic medallist, having earned silver for Russia in women's singles at the 2012 Summer Olympics in London.
Sharapova's tennis success and appearance have enabled her to secure commercial endorsements that greatly exceed the value of her tournament winnings. She has been featured in a number of modelling assignments, including a feature in the Sports Illustrated Swimsuit Issue. She appeared in many advertisements, including those for Nike, Prince, and Canon, being the face of several fashion houses. In June 2011, she was named one of the "30 Legends of Women's Tennis: Past, Present and Future" by Time and in March 2012 was named one of the "100 Greatest of All Time" by Tennis Channel. According to Forbes, she has been named highest paid female athlete in the world for 11 consecutive years and earned $285 million (199 million) including prize money since she turned pro in 2001.
On March 2016, Sharapova revealed she had failed a drug test at the 2016 Australian Open, admitting to testing positive for meldonium, a substance newly banned by World Anti-Doping Agency (WADA) in 2016. Nike amongst many brands suspended their contracts with Sharapova due to the scandal, which is expected to impac her net worth.