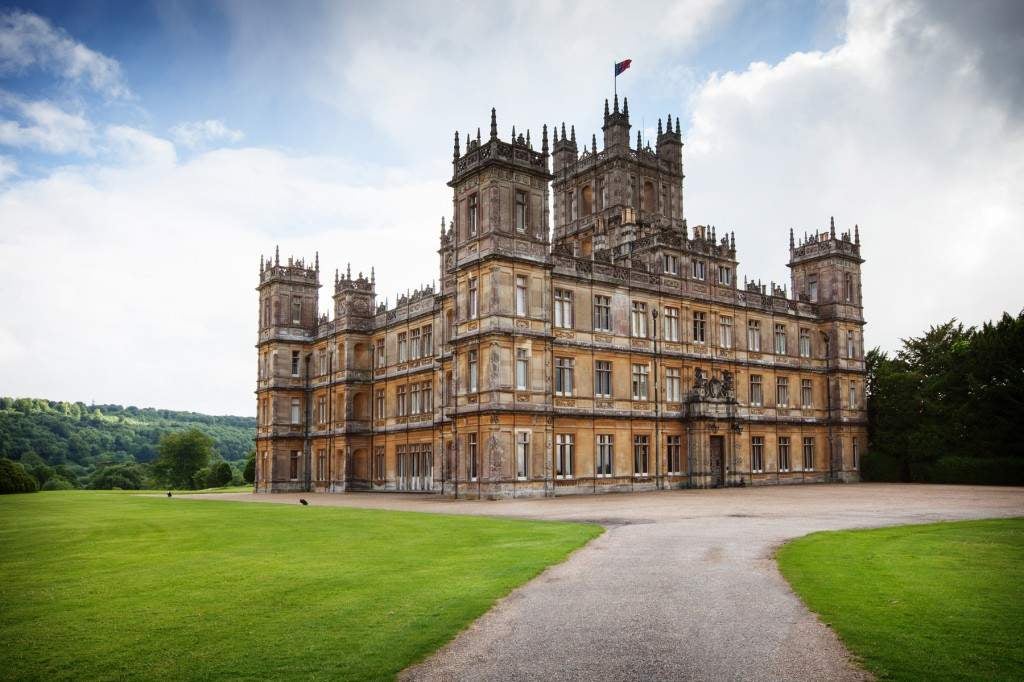 As the political parties prepare their manifestos, William Cash offers his manifesto for Britain's £127 billion tourism industry in the post-Brexit world. First up, it must have a voice at the top table of government
In the 2010 party manifestos, heritage and tourism – the UK's fifth largest economic sector, supporting over three million jobs – was all but ignored by all parties. In 2015, thanks to lobbying by the Tourism Alliance, political parties began to wake up. But Labour still said nothing about tourism and the Tories only included a paragraph headed: 'Enabling you to enjoy our heritage, creativity and sports.'
This referred to the £8 billion of public and Lottery funding the Government had put into the arts, heritage, museums and galleries during the last five years. They also pledged a new 'state of the art concert hall' for London.
The latter hasn't happened and boasting about the funding from the Heritage Lottery Fund – which is public money anyhow –  tells you everything you need to know about the low priority level of government support for the UK tourism industry in the last decade or so.
Yet the sector brought in £127 billion in 2015 (almost exactly the same as the financial services sector) and continues to grow faster than manufacturing. Tourism is also the UK's fifth largest export earner and its third largest employer, accounting for 9.5 per cent of total employment, and is one the fastest growing sectors in the UK in employment terms.
The good news, however, is that the Government is changing track.
After becoming prime minister in 2016, one of the first things Theresa May did was to publish the Tourism Action Plan, her update on the Five Point Plan for Tourism. The plan includes a series of new initiatives and measures to help Britain out-compete other major tourism destinations, welcoming more visitors than before and seeing more staycations as Brits holiday at home. This was combined with a new Inter-Ministerial Group to oversee a re-galvanised tourism strategy.
Nick Timothy, Theresa May's chief of staff
One hopes that with Theresa May backing tourism, her top manifesto team – headed up by Nick Timothy, May's joint chief of staff, and assisted by Cabinet Office minister Ben Gummer and John Godfrey, May's policy chief – will not repeat the mistakes of the Osborne/Cameron era and sideline or marginalise our vital heritage and tourism industry. Post-Brexit, it will be increasingly important for attracting both foreign investment and international visitors.
Ben Gummer (left) and John Godfrey (right)
The change in government attitude has been welcomed by the Tourism Alliance, the umbrella body of leading UK tourist organisations, headed by the respected Bernard Donoghue. But the truth is the government still has a long way to go and the June 8 manifesto is the ideal opportunity to make it clear that the government backs British tourism. This is a sector whose 265,00 tourism firms help provide the cultural narrative that helps bring our country together and also makes visitors both better understand and enjoy our national identity.
With the pound falling and more visitors coming to Britain, backing tourism – especially heritage tourism – will be critical to the success of the Brexit economy. Alas, this has not been the case with previous governments; many of the roots of the problem start with the Cool Britannia Blair government which wanted to distance itself from Britain's historic past and iconic landmarks – from Stonehenge to Blenheim Palace – that celebrate our nation's often bloody and proud (i.e politically incorrect) history.
Let's start with a useful example of successive governments' disregard for supporting the tourism sector. Which of the following is eligible for a Brown Tourist Sign? The McDonald's sign to its fast-food restaurant at the Pensarn roundabout in Camarthen? Or Sudeley Castle in Gloucestershire: burial place of Catherine Parr and royalist strong hold in the Civil War?
The answer is the McDonald's in Wales as determining eligibility for a Brown Sign is not whether it is a genuine heritage attraction but is decided by councils on such bureaucratic criteria such as numbers of days open a year, car parking spaces, and toilets. Oh yes, the Great British Toilet.
Our history and built heritage is the envy of the world.  Which is why I would like to see a tourism manifesto pledge that would strip McDonald's of its heritage sign status. Only proper UK tourist attractions should be awarded Brown Signs. Whilst organisations like the Historic Houses Association have been campaigning for a reform of Brown Tourist sign policies for years – to make them more like in France – nothing has been done by successive ministers.
Other pro-tourism policies that I would like to see the next government introduce would be to create a new Minister of State for Heritage and Tourism, attached to the Cabinet Office or one of the Business offices of state; ensuring tax and planning policies support historic buildings and the countryside; removing VAT completely from repairs to listed building (now possible to zero rate thanks to Brexit); creating Rural Conservation Areas to protect scenic countryside, market town settings, and cathedral cities; and giving a VAT break to the Great British Bed & Breakfast and pubs to make our holiday accommodation competitive with EU countries.
Part of the problem has been too much 'tourism' has been defined and marketed by London, Oxford, Cambridge, Stratford and a few big stately homes – ideally accessible by coach from London in a day. Political parties have not been especially interested in promoting our wider range of historic market towns, cathedral cities and unspoiled countryside that tourists so love.
The main reason is that they think – wholly wrongly – that the heritage and tourism sector is doing well enough and does not need support. Instead of seeing tourism as a critical driver of regional economic regeneration and growth, they see tourism and heritage as 'chocolate-box' issues that are less important than the NHS, infrastructure, schools and housing.
This is a mistake. Not only is our built heritage the envy of the world but tourism is a major driver of regional economic growth. The next government should put heritage and tourism back on the map and be given a top seat – as it deserves – at the top table of government.
In 2012, the then Chancellor George Osborne set his tone of disrespect for our built heritage when removed the zero rate of VAT on listed building repairs. Maintenance bills for over 400,000 of our most beautiful buildings, owned by a surprisingly diverse socio- economic group of people, were hiked by 20 per cent. Developers putting identikit houses on greenbelt land, meanwhile, paid no VAT.
This discrimination against our historic legacy needs to be addressed in party manifestos. I would also like to see a re-shuffling of ministerial portfolio for tourism and heritage.  It is embarrassing that our government has no dedicated Minister for tourism and heritage. This is because 'heritage' was a dirty word in Tony Blair's 'Cool Britannia.' He abolished the Department of National Heritage in 1997 and replaced it with the Department for Culture, Media and Sport.
It was David Cameron who finally killed off the department of heritage and tourism in his reshuffle of 2012 when he axed them into two separate ministries, with 'tourism' being further demoted to being under 'sports and equalities'.  Yes, equalities. As a result, heritage and tourism now has no voice at Cabinet level.
A strong tourism sector enhances our national prestige, and our sense of historic identity – Brand Britain – both home and abroad. As various studies for VisitBritain have shown, it is our tourism and heritage that is the main reason our visitors come here and spend the money – and VAT that is so essential for our growth. The UK is the world's sixth largest international tourism destination ranked by visitor expenditure.
The critical contribution that heritage and tourism makes to the country's GDP was confirmed by a report (The Impact of Heritage Tourism on the UK Economy) published last August, after the Brexit vote, by Oxford Economics. Its conclusion was that 'heritage tourism is a vital part of the UK economy'.
So why have successive governments not done more to support tourism? With so much of the UK's hospitality industry dependent on EU temporary workers, the issue of seasonal visas for tourism sector workers needs to be urgently addressed, as do VAT issues to ensure that UK tourism and heritage sector remains competitive with the EU. Also that our fragile historic environment (from ruined castles to stately homes) is kept in a state of proper repair, looking its best and open for business.
The reason that the Osborne Treasury era was not especially interested in investing money (excluding HLF funding) to preserve or promote Britain's 'built heritage' is that Whitehall mandarins regarded our 'built environment' as a stumbling block to the execution of infrastructure (such as HS2) and building growth – with construction firms often using cheap European building labourers rather than skilled British local builders and traditional labourers whose skills are the lifeblood of local communities. Having to move HS2 routes and roads to avoid heritage sites is expensive.
These projects may provide short-term growth and jobs but the cost to the UK's long-term economic interests – especially rural, countryside, heritage and tourism interests that are so critical for regional jobs and growth – is beyond price.  Our planning and tax policies should support – not discriminate against – the rich heritage of our built inheritance and the efforts of those who enjoy preserving it and sharing its custody  with others and for future generations to also enjoy. The planning system should be a fair balancing act between old and new.
There has been some recent re-calibrating of the heritage and tourism ministerial portfolios since 2015 but it is still a confused area with overlap of responsibilities within the DCMS as well as the various Business state offices. The current ministerial brief for heritage and tourism is muddled. Matt Hancock at DCMS has responsibility for the 'built' heritage environment; whilst Tracey Couch – a former female football coach – is officially the minister for heritage with responsibility also for tourism.
I would like to see a new Minister of State for Heritage and Tourism, attached to the Cabinet Office, or a Business office, not unlike the role when David Mellor was Secretary of State for National Heritage before resigning in 1992. Tourism deserves a top seat at the top table of government.
A main reason that domestic tourism has been so side-lined is that the government has preferred to spend money spinning Britain's image abroad. It was good political PR for Cameron, especially during the London Olympics when £27 million was spent splashing Britain is GREAT posters around the world. If you happened to be on holiday in Germany in 2015, you will have opened your Die Zeit and found a glossy 12-page supplement inside entitled 'Natur ist GREAT'.
The campaign was part of a £3.5 million push for the highly successful 'Britain is GREAT' campaign to encourage Germans to visit Britain. Research found that of all the European countries, Germans are the most keen on exploring our countryside and beaches outside of London. This tourist map of Britain as through modern German tourist eyes – and dreamt up by the design team of the Britain is GREAT campaign – makes for interesting reading.
No, the RAF Spitfire Memorial Museum in Manston, Kent, does not feature, but there is plenty of space given to Betty's of Harrowgate and a trail of the Great British Tea Room. But why are we spending millions on German newspapers – and papers like the New York Times – promoting British tea rooms whilst spending so much less in our own country?
In recent years, despite increased visitor numbers, Visit England – the government arm responsible for our domestic tourism – has had its budgets slashed. Regional Development Agencies (RDAs) have been abolished and replaced by 'Destination Management Centres'. With £65m of former RDA funding being cut, councils have reduced their funding for tourism by almost £40 million. This means that over £100 million less is now being spent promoting domestic seaside and rural destinations.
Policies introduced by both the former Labour Government and Cameron led Coalition government have put the essential historic character of our cathedral cities at risk.
Once lost, our heritage cannot ever be recovered. The next government must pledge to protect our countryside, our heritage, and our vibrant tourist industry and end this discrimination against our historic legacy.
Successive governments, led by Osborne's 2012 abolition of VAT exemption on listed building repairs and maintenance, have promulgated a tax regime that punishes those who cherish repairing (and sharing with the public) their old buildings, whilst regarding developers who want to alter the historic identify of our scenic villages and market towns and erect wind farms on historic sites such as Naseby. Giving communities back their spirit of place – expressed through architecture, public art and new galleries – is what helps redeem the past.
Our unique history – and the story of England – is our greatest form of national capital. Look at the legacy of the Richard III re-burial celebrations in Leicester – the home town of the original tour operator Thomas Cook. The Richard III story has made Leicester a tourism mecca, created hundreds of jobs and out Leicester once again being put back on the national tourist map.
Regeneration through local industrial heritage that gives self-identity can revitalise our once vibrant seafronts and craft-based market towns. This is why the Tories and Labour have been wrong to all but ignore heritage and tourism in their previous manifestos. Let's hope that they do not do so again. With Theresa May showing from the start that she supports British tourism, one dares to hope.
Here are my six suggestions for inclusion in party manifestos:
1) Create a new  Minister of State for 'Heritage and Tourism' responsible for our built historic environment and tourism that makes Britain the envy of the world:
2) Abolish 20% VAT on listed building repairs and maintenance. Reduce VAT on staying in Bed & Breakfasts and British pubs to make UK holiday accommodation more competitive with EU countries where VAT is lower:
3) Introduce a 'Market Town' Tsar and a 'Rural Conservation Area' designation to protect 'setting' of market towns and cathedral cities whiose historic character is so essential for investment, attracting creative industries and regional economic growth;
4) Support Britain's tourism industry by making Brown Tourist signs available only for genuine visitor attractions;
5) Amend the national planning policy framework (NPPF) to enforce existing statutory heritage and landscape planning protections;
6) Appoint a new 'Seaside Tsar' and support the Great British Seaside town by reversing the long-term decline of coastal towns.
William Cash is editor-in-chief of Spear's