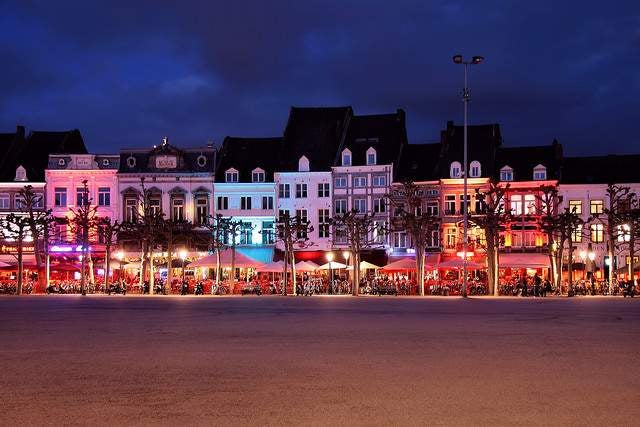 Irony upon ironies, we have the Maastricht treaty of 1992 – which ushered in the EU and euro – to thank for Brexit, says former Conservative MP, Rupert Allason
The historic vote to trigger Article 50 in the Commons this week would never have happened without the Maastricht Treaty. This treaty to integrate EU member countries was ratified in the Dutch town on 7 February 1992.
At the time I was the Tory MP for Torbay and was suspended from the party for refusing to vote on the final readings of the Maastricht debate.
Looking back, perhaps 'refusing' is not quite the right word as (and I take this opportunity to set the historic record straight) I couldn't vote in person, having taken off for New York for a few days without informing John Major's Whips of my whereabouts. This was all before smart phones, texting and email. Had they existed, I hate to imagine what language my email box would have contained on my return.
Those critical debates took place on the July 22 and 23 1993, when John Major's government only narrowly carried the Maastricht Treaty through the Commons, seem so very recent as Theresa May commands a huge majority in favour of Brexit.
Anybody who might have suggested back then – 24 years ago – that at some time in the future more than five hundred MPs would trigger Article 50 would have been regarded as delusional (perhaps even bastard-in-chief Sir Bill Cash who led the rebellion from an HQ in Great College Street). Acceptance of Maastricht proved to be a historic moment for Great Britain, but is insignificant by what was accomplished in the division lobbies on 8 February 2017.
Personally, with the benefit of hindsight, I can only recall the loyal support of friends, family and constituents, and the firm conviction that Maastricht was truly a bridge too far. One forgets the disagreeable, such as the bitter accusation of treachery in a confrontation with Edwina Curry.
In the weeks before the final two votes the rebels had met regularly to discuss tactics and, with Michael Spicer acting as an intermediary, kept the Whip's Office informed of our intentions. Tensions ran high in the windowless basement room where we gathered, like some latter-day Guy Fawkes' conspirators, to report on the latest news of the pressures being applied by ministers. Toby Jessel would be denied a knighthood; Peter Tapsell gave a graphic account of how he had told the prime minister when summoned to his study at No 10 that nothing would persuade him to support Major, 'the interests of the country being greater than the Conservative party'.
In my case, I endured a glass of warm Bulgarian chardonnay proffered by Jonathan Aitken, then minister of state at the MoD, in his Commons room directly under the chamber. His brief was to cajole me into submission, but his heart was not in the task, and he merely mentioned that I should expect the chief whip, Richard Ryder, to remove me from the Tory whip. Business over, we then returned to some congenial nostalgia about the Cresta run in St Moritz.
Fearing that I might succumb to Major's threats and blandishments, and thereby let down my fellow rebels who had all pledged to oppose the government, even in a vote of confidence if it was linked to Maastricht, I absented myself to New York for both divisions, and then returned to face the music. The ever- efficient whips failed to track me down, and instead implied to the media that they had spoken to me at my home in Bermuda. As so often, the fiction was more fun (and lasting) than the realité.
While immigration may have been a critical issue in the 2016 referendum, this was not the situation in 1993 when the biggest employers in my constituency, the care homes, were threatened with bankruptcy if the Social Chapter was introduced. The care industry in the west country was dependent on part-time staff, and the imposition of full-time conditions for workers would increase costs dramatically and, for patients and owners alike, catastrophically.
The other consideration was the growing tendency to European federalism, and a lack of accountability. Almost everyone knew the name of their own MP or their constituency, and how to make contact. One telephone call to the Palace of Westminster would identify the MP, and there was a strong incentive for MPs to respond to a plea for help. All MPs, almost irrespective of party allegiance, take pride in responding to their constituents, but what of the MEP? Who knows who they are, or where they can be reached? And the list system at elections means there is no direct link between a specific individual at the European Parliament, a lacuna that became known as 'the democratic deficit'. If there were numerous MEPs representing a region, why would any of them bother to answer correspondence?
My own MEP, Charles O'Hagan, was a delightfully eccentric Irish hereditary peer, but I could never extract from him an explanation of what he actually did in Strasbourg. On the only occasion I visited the European Parliament, accompanied by Richard Needham, there was a desultory debate about the Congo, but he was not in evidence.
At the time anti-federalists put their faith in widening the EU by increasing the membership to eastern Europe, in the hope of avoiding the threatened 'deepening' which would subordinate nation states into a single integrated Union.
Unfortunately, we experienced both, and suffered the consequences of enlargement and a diminution of the principles of subsidiarity, that ghastly term for loss of sovereignty. Worse still, Tony Blair seemed hell-bent on abandoning Britain's veto in favour of being outmanoeuvred consistently by another hideous developement, 'qualified majority voting', and enthusiastic about joining the Euro.
Most of Major's 'bastards' who opposed Maastricht, an epithet now proudly regarded as a badge of honour, made no predictions about how the European experiment would develop. There was no project fear, but instead a definite sense that the country's sovereignty, already signed away in some measure by Ted Heath, would be further eroded, probably irrevocably. The commitment to 'ever closer union' was more than enough to signal that his vision was far more than a free trade deal on steroids. Little did we suppose that the mayor of a small town in Luxembourg would have such grandiose ambitions, or come so dangerously close to accomplishing his objectives.
Rupert Allason was MP for Torbay from 1987 to 1997 and opposed the Maastricht Treaty. In 1993 he was suspended from the Conservative whip.