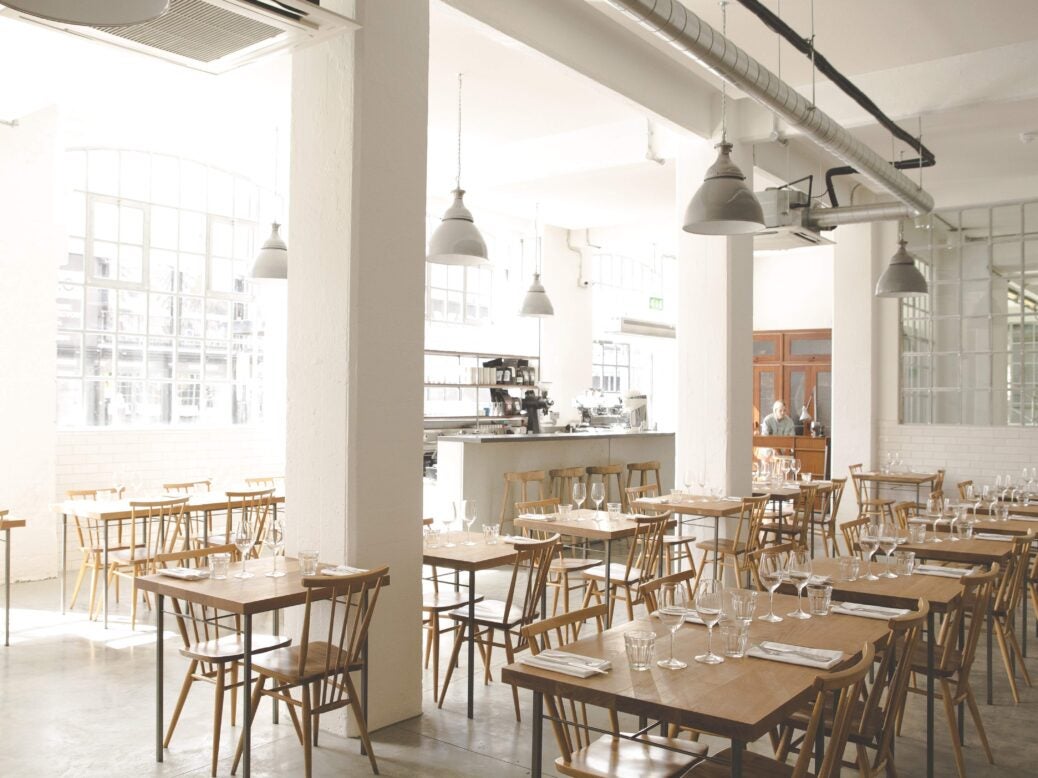 Watch out, West End – Shoreditch is muscling in on the fine dining scene, with Lyle's leading the way, writes Edwin Smith
The world's centre of gravity has shifted eastwards in recent years. That's uncontroversial. According to some, the same is true of London's culinary scene. That, on the other hand, might raise some eyebrows.
The Ledbury in Notting Hill, Bibendum on the Fulham Road, Wiltons on Jermyn Street and Gymkhana in Mayfair have produced some of the capital's finest grub.
But when the annual World's 50 Best Restaurants list was published this autumn, it only contained two representatives from London – and both are in Shoreditch. One is the Clove Club; the other has, until recently, been less recognised.
Lyle's is the brainchild of James Lowe, the head chef and co-owner who sharpened his skills in the kitchens of Heston Blumenthal's Fat Duck and Fergus Henderson's St John Bread & Wine. His own place is on Shoreditch High Street. When buses stop outside, the passengers on the top deck peer in through the windows. The floors are polished concrete, the walls are whitewashed, and when Spear's went there was a piece of electrical tape reinforcing the pipe running from the toilet cistern to the bowl.
The focus, rightly, is on the food. For dinner, guests are offered a tasting menu that changes according to seasonal availability. On the night of Spear's visit, there was beautifully savoury pumpkin soup with pleasantly woody cob nuts, mutton with slightly underwhelming Tarbais beans, and tender mackerel with cabbage and sweet quince purée.
But the best dish was deep-fried mussels coated in a fantastic buckwheat batter and served with tarragon mayonnaise. Like Lyle's, it wasn't much to look at, but it delivered in spades.
Read more