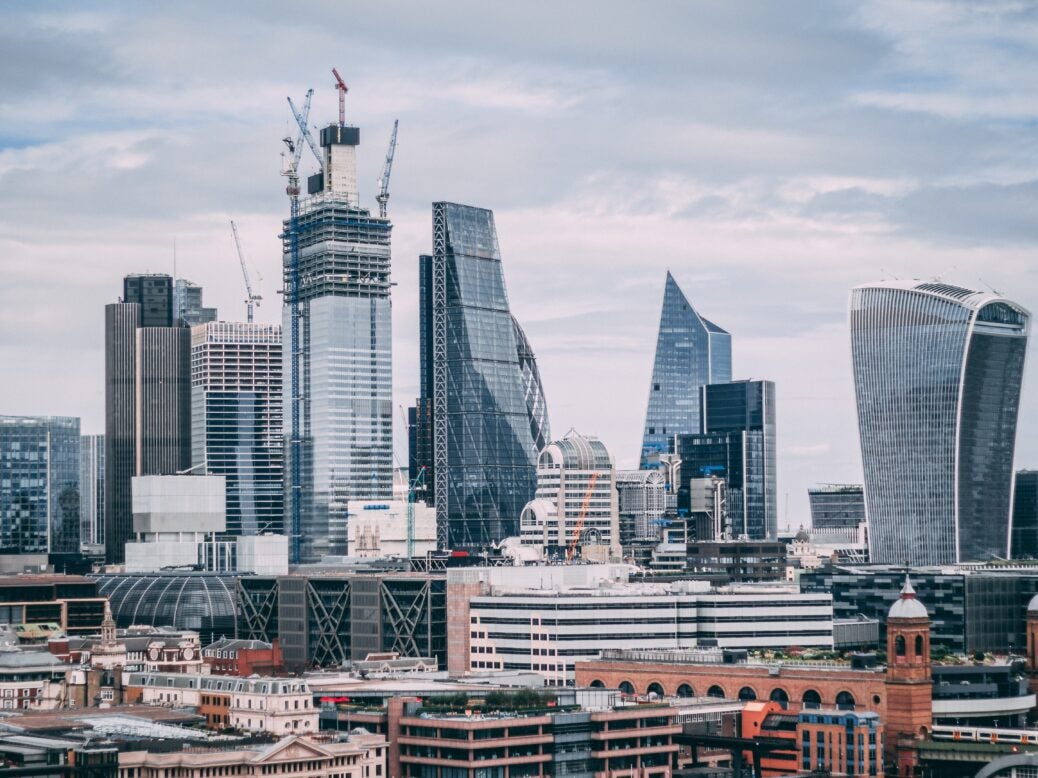 Around the world, luxury homes and penthouses are in higher demand than ever. New research shows that UHNW buyers are looking for more square footage and outdoor space since the pandemic — and they're willing to pay for it, writes Katharine Swindells
London's luxury home property market is seeing increased demand for houses and penthouses as buyers search for larger homes and private outdoor space post-pandemic. It's become a new kind of space race, and according to research, it shows no sign of slowing down.
New analysis by Knight Frank and Douglas Elliman found that the race for space is a huge driving factor in the London luxury home market in recent months.
According to the report, luxury flats have accounted for over 40 percent of sales over £10 million in central London in recent years, but they made up just a quarter of equivalent sales in the first third of 2020.
'The capital's domestic buyers and London-based international buyers have focused their attention on houses and penthouses with outside space and views in a bid to upsize,' Edward Lewis, Head of London Residential Development Sales at Savills for 80 Holland Park, tells Spear's.
This could carve out a niche space for the penthouse, which can offer both the square footage of a luxury house and the amenities of a managed development.
'Buyers are attracted to the new build spec, lock up and leave, full amenities as you would find in a hotel, with no upkeep troubles you would find in a house', says Chris Richmond, Sales & Marketing Director at CIT, the developer behind Regent's Crescent. 'Then there is the added bonus of a full concierge to look after you 24/7'.
Richmond tells Spear's that 2020 was their best year for sales, to date, and that strong growth has only continued into 2021. He chocks this up to one simple reason: "Size! They need the room!"
But this demand for luxury penthouses wasn't just caused by COVID-19, although the pandemic may have increased buyers' demands for space and outdoor areas. Instead, it follows a decade of buyer trends towards new build, luxury penthouses; and this same trend is being seen across the world.
'Buyers have sought out one-of-a-kind residences as a unique haven for them and their families, particularly within the last six months', Andrew Wachtfogel, Executive Vice President & Head of Research at Douglas Elliman in New York, told Knight Frank in their analysis. 'Plus, these homes frequently include a prized feature in any city – private outdoor space'.
The analysis from Knight Frank also looked at the penthouse markets in five major global cities, and found that London had the second-highest "penthouse premium".
'Penthouses have a certain cache, as they are often seen as the best property within a building', Lewis tells Spear's. 'They offer "wow factor" status afforded by views, space, higher ceiling heights, drama, terracing, exclusivity and privacy'.
Across the top spots around the world for high worth real estate — including Hong Kong, London, New York, Sydney, and Singapore — the average penthouse cost 35 percent more per square meter than another apartment in the same development. In London, the price premium is 43 percent, higher than most major cities — but it's still dwarfed by Hong Kong, the most expensive city for luxury homes.
In cities like London where capacity for new developments is limited, spacious homes are a luxury — and also apparently one that buyers are well-willing to pay for.
Image: Unsplash/João Barbosa