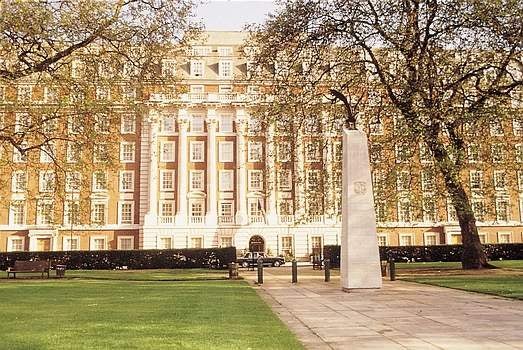 Prices continue to rise but sales are falling in Prime Central London, reports Arun Kakar
Prime central London property is 12.5 per cent more expensive than last year, with average prices excluding new builds standing at £1.96 million in July, according to an authoritative survey.
The rise represents a 14 per cent increase quarter-on-quarter but comes as the market saw an 8.3 per cent drop in transactions in the year. These slumped to a level not seen since the financial crisis in 2008.
Some 3,831 prime central London transactions were completed in the year to July, according to research from London Central Portfolio (LCP), a real estate investment adviser. New-build property in prime central London recorded a similar trend, with prices reaching a record high of £3.4 million but with transactions falling 25.3 per cent across the year.
The figures fail to capture the full picture of what is being experienced on the ground, according to Naomi Heaton, the CEO of LCP. 'Whilst there is very little financial distress in the market, those selling now tend to be doing so because they have to, typically as a result of life changes like death, divorce or marriage,' says Heaton. 'This is leading to price reductions as the vendors have to accept what buyers are prepared to offer. However, higher value properties were most impacted by the recent changes in tax legislation and prices here have fallen further and faster.'
Discounts at the higher end of the market are resultantly becoming more persuasive, causing a higher proportion of transactions above average property prices. 'This creates a statistical increase in average value, despite real values of the underlying assets falling,' explains Heaton.
Prices in Greater London, at an average of £636,560, were 2.2 per cent up in the year to July, but transactions dipped 6.5 per cent on the year. New-build transactions in Greater London dropped 12.1 per cent over the year despite prices increasing to another record high of £784,892 – a 32.3 per cent premium over existing stock.
With Foxtons last month revealing half-year losses of £2.5 million after reported stumbles in the London market, concern is growing over low activity. The estate agent' s CEO Nick Buden said: 'The property sales market in London is undergoing a sustained period of very low activity levels with longer and less visible transaction outcomes.' Separate research today from Hampton's international shows that a record proportion of Londoners are ditching the capital and heading to the North and Midlands instead. The number of Londoners leaving rose 16 per cent over the first half of 2018, compared to the same period last year. Hamptons noted that the typical London leaver pays around £424.610 for their new property, using the profits from selling to leave for larger homes elsewhere.
The trend does not seem to be affecting London's 'super-prime' property market (those valued at more than £10 million) however; according to recent research from specialist Molior London. A seven per cent rise in prospective buyers registering an interest was reported for the first three months of 2018 compared with the year before. Some 60 per cent of super-prime buyers are from overseas, with Russia, the Middle East, India and Europe among the main areas.
Outside the capital, prices in the mainstream housing sector (the bottom 70 per cent of sales) fell by 4.2 per cent on the quarter to an average of £700,533, according to LCP. The fall represents a 10 per cent dip from the same period last year. The correction is reportedly drawing interest from 'counter-cyclical' overseas investors thanks to the decline of sterling, but Brexit uncertainty continues to loom large. The current climate is reportedly making buy-to-let investors 'nervous', with negative sentiment more generally looking unlikely to change anytime soon.
LCP warns that the UK's domestic market offers 'very few causes for optimism'. With wage growth continuing to lag behind inflation, affordability is becoming a serious concern for first-time buyers, whilst political and economic uncertainty continues to be an underlying cause of the market's stagnancy.  Even prime central London property is not safe from the current climate, with LCP noting that August's rate rise is more likely to have a negative effect on transactions. With these present trends unlikely to subside until March 2019's exit from the EU, choppy waters lie ahead.
Arun Kakar writes for Spear's
Photo credit: Wikimedia Commons
Related
Aristocrats eclipsed by global HNWs in battle for Mayfair
Property in an uncertain world
How Putin spooked London property