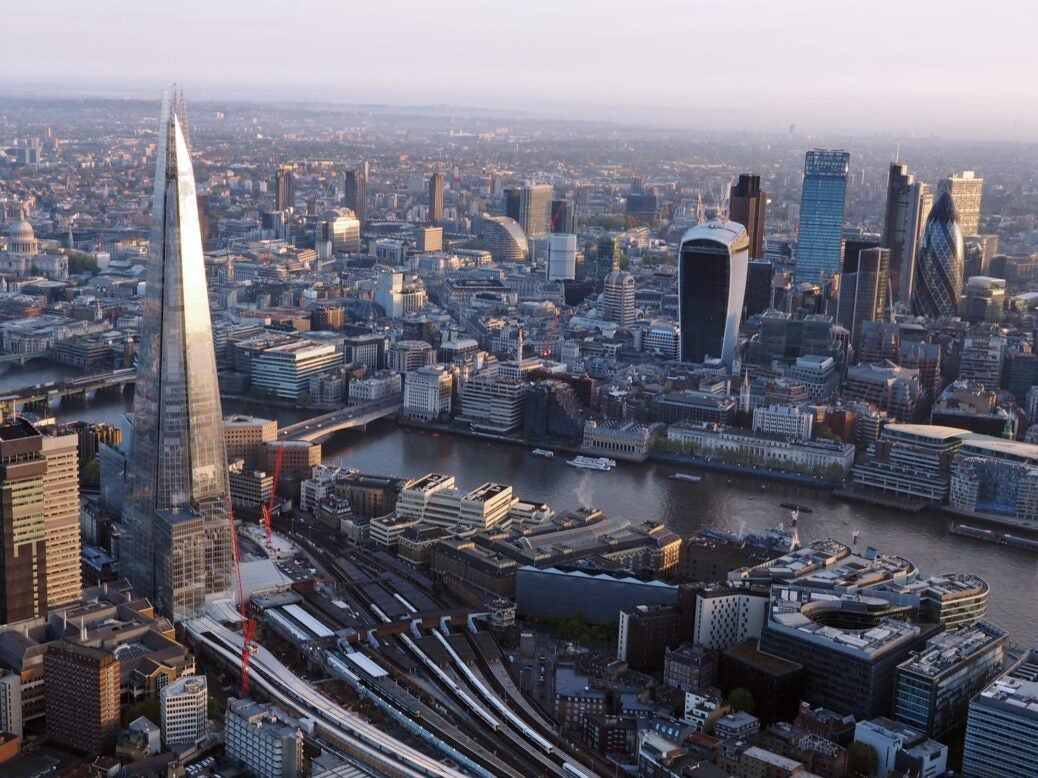 An annual survey by Spear's magazine and leading wealth consultancy company WealthInsight has concluded that London is home to more multi-millionaires compared to any other city in the world.
With the number of multi-millionaires residing in London increasing by 0.8 per cent between 2014 and 2015, the city now boasts 4,400 multi-millionaires and is comfortably ahead of its rivals Tokyo, boasting 3,532 multi-millionaires and Singapore, home to a further 3,117 multi-millionaires.
Boasting 25 per cent more multi-millionaires than Tokyo, London is also joined by other UK cities including Birmingham in 65th place with 138 multi-millionaires and Edinburgh at 74th place with 112 multi-millionaires.
New York is America's highest ranking city (4th) boasting 3,028 multi-millionaires, an improvement by 0.7 per cent between 2014 and 2015. Despite no changes in Los Angeles (20th), it continues to be New York's closest rival and boasts 969 multi-millionaires.
Houston has seen the highest increase in multi-millionaires in the entire Western World. It is now home to 824 multi-millionaires, an increase by 2.4 per cent between 2014 and 2015.
The eighteen cities that saw the biggest increases in multi-millionaire population were all located in Asia, with Dalian, China, topping the overall rankings this year with a 5.4 per cent increase. The countries that saw the biggest decreases were mostly in Europe and include Kiev (-10.2 per cent), St Petersburg (-7.9 per cent) and Moscow (-6.8 per cent).
Top 100 cities by UHNW volume:
| | | | | | | |
| --- | --- | --- | --- | --- | --- | --- |
| | Cities | Region | 2013 | 2014 | 2015 | 2014 – 2015 change |
| 1 | London | Europe | 4,224.00 | 4,364 | 4,400 | 0.80% |
| 2 | Tokyo | Asia | 3,525.00 | 3,575 | 3,532 | -1.20% |
| 3 | Singapore | Asia | 3,154.00 | 3,227 | 3,117 | -3.40% |
| 4 | New York | North America | 2,929.00 | 3,008 | 3,028 | 0.70% |
| 5 | Hong Kong | Asia | 2,560.00 | 2,690 | 2,789 | 3.70% |
| 6 | Frankfurt | Europe | 1,868.00 | 1,909 | 1,900 | -0.50% |
| 7 | Paris | Europe | 1,500.00 | 1,521 | 1,516 | -0.30% |
| 8 | Osaka | Europe | 1,450.00 | 1,471 | 1,453 | -1.20% |
| 9 | Beijing | Asia | 1,318.00 | 1,408 | 1,449 | 2.90% |
| 10 | Seoul | Asia | 1,302.00 | 1,356 | 1,365 | 0.70% |
| 11 | Zurich | Europe | 1,314.00 | 1,362 | 1,350 | -0.90% |
| 12 | Taipei | Asia | 1,255.00 | 1,317 | 1,330 | 1.00% |
| 13 | São Paulo | South America | 1,310.00 | 1,344 | 1,268 | -5.70% |
| 14 | Toronto | North America | 1,184.00 | 1,216 | 1,204 | -1.00% |
| 15 | Geneva | Europe | 1,156.00 | 1,198 | 1,198 | 0.00% |
| 16 | Istanbul | Middle East | 1,110.00 | 1,153 | 1,169 | 1.40% |
| 17 | Munich | Europe | 1,113.00 | 1,138 | 1,145 | 0.60% |
| 18 | Mexico City | North America | 1,088.00 | 1,116 | 1,111 | -0.40% |
| 19 | Shanghai | Asia | 1,028.00 | 1,095 | 1,104 | 0.80% |
| 20 | Los Angeles | North America | 950 | 969 | 969 | 0.00% |
| 21 | Rome | Europe | 945 | 956 | 939 | -1.80% |
| 22 | Hamburg | Europe | 843 | 862 | 863 | 0.10% |
| 23 | Chicago | North America | 804 | 827 | 833 | 0.70% |
| 24 | Houston | North America | 777 | 805 | 824 | 2.40% |
| 25 | Moscow | Europe | 821 | 827 | 771 | -6.80% |
| 26 | Sydney | Australasia | 747 | 765 | 761 | -0.50% |
| 27 | Mumbai | Asia | 577 | 619 | 649 | 4.80% |
| 28 | Hangzhou | Asia | 563 | 611 | 630 | 3.10% |
| 29 | Dallas | North America | 564 | 582 | 588 | 1.00% |
| 30 | Auckland | Australasia | 540 | 557 | 565 | 1.40% |
| 31 | Madrid | Europe | 536 | 544 | 546 | 0.40% |
| 32 | Rio De Janeiro | South America | 550 | 563 | 542 | -3.70% |
| 33 | Tel Aviv | Middle East | 502 | 514 | 532 | 3.50% |
| 34 | San Francisco | North America | 511 | 526 | 531 | 1.00% |
| 35 | Dusseldorf | Europe | 524 | 531 | 528 | -0.60% |
| 36 | Montreal | North America | 520 | 534 | 527 | -1.30% |
| 37 | Oslo | Europe | 470 | 485 | 494 | 1.90% |
| 38 | Stockholm | Europe | 465 | 479 | 488 | 1.90% |
| 39 | Bangkok | Asia | 455 | 466 | 473 | 1.50% |
| 40 | Berlin | Europe | 464 | 475 | 472 | -0.60% |
| 41 | Melbourne | Australasia | 445 | 456 | 454 | -0.40% |
| 42 | Amsterdam | Europe | 440 | 449 | 445 | -0.90% |
| 43 | Barcelona | Europe | 432 | 438 | 441 | 0.70% |
| 44 | Shenzhen | Asia | 377 | 409 | 425 | 3.90% |
| 45 | Vienna | Europe | 384 | 392 | 396 | 1.00% |
| 46 | Boston | North America | 380 | 389 | 393 | 1.00% |
| 47 | Dubai | Middle East | 368 | 383 | 383 | 0.00% |
| 48 | Dublin | Europe | 365 | 369 | 373 | 1.10% |
| 49 | Jakarta | Asia | 345 | 363 | 359 | -1.10% |
| 50 | Brussels | Europe | 345 | 351 | 349 | -0.60% |
| 51 | Washington DC | North America | 336 | 347 | 345 | -0.60% |
| 52 | Guangzhou | Asia | 311 | 327 | 337 | 3.10% |
| 53 | Kuala Lumpur | Asia | 295 | 310 | 316 | 1.90% |
| 54 | Santiago | South America | 298 | 315 | 313 | -0.60% |
| 55 | Johannesburg | Africa | 285 | 298 | 295 | -1.00% |
| 56 | Buenos Aires | South America | 264 | 265 | 263 | -0.80% |
| 57 | Vancouver | North America | 255 | 262 | 263 | 0.40% |
| 58 | Milan | Europe | 235 | 238 | 233 | -2.10% |
| 59 | Miami | North America | 222 | 229 | 231 | 0.90% |
| 60 |  Phoenix | North America | 244 | 227 | 229 | 1.00% |
| 61 | Nanjing | Asia | 192 | 207 | 215 | 3.90% |
| 62 | Tianjin | Asia | 155 | 171 | 177 | 3.50% |
| 63 | Abu Dhabi | Middle East | 161 | 168 | 167 | -0.60% |
| 64 | Delhi | Asia | 147 | 157 | 165 | 5.10% |
| 65 | Cairo | Africa | 145 | 150 | 151 | 0.70% |
| 66 | Birmingham | Europe | 134 | 137 | 138 | 0.70% |
| 67 | Florence | Europe | 136 | 137 | 135 | -1.50% |
| 68 | Chengdu | Asia | 120 | 130 | 134 | 3.10% |
| 69 | Changsha | Asia | 118 | 127 | 133 | 4.70% |
| 70 | Lagos | Africa | 123 | 131 | 132 | 0.80% |
| 71 | Beirut | Middle East | 132 | 133 | 131 | -1.50% |
| 72 | Wuhan | Asia | 111 | 120 | 124 | 3.30% |
| 73 | Wenzhou | Asia | 109 | 116 | 119 | 2.60% |
| 74 | Cape Town | Africa | 110 | 115 | 114 | -0.90% |
| 75 | Edinburgh | Europe | 109 | 111 | 112 | 0.90% |
| 76 | Chongqing | Asia | 96 | 104 | 103 | -1.00% |
| 77 | Dalian | Asia | 89 | 93 | 98 | 5.40% |
| 78 | Ho Chi Minh City | Asia | 90 | 95 | 97 | 2.10% |
| 79 | Kiev | Europe | 102 | 108 | 97 | -10.20% |
| 80 | St Petersburg | Europe | 99 | 101 | 93 | -7.90% |
| 81 | Venice | Europe | 86 | 87 | 86 | -1.10% |
| 82 | Bangalore | Asia | 70 | 75 | 78 | 4.00% |
| 83 | Fuzhou | Asia | 67 | 72 | 75 | 4.20% |
| 84 | Nairobi | Africa | 65 | 69 | 71 | 2.90% |
| 85 | Xi'an | Asia | 61 | 67 | 69 | 3.00% |
| 86 | Xiamen | Asia | 60 | 65 | 68 | 4.60% |
| 87 | Qingdao | Asia | 65 | 64 | 66 | 3.10% |
| 88 | Chennai | Asia | 46 | 49 | 51 | 4.10% |
| 89 | Suzhou | Asia | 42 | 45 | 46 | 2.20% |
| 90 | Hyderabad | Asia | 36 | 39 | 41 | 5.10% |
| 91 | Ningbo | Asia | 35 | 38 | 38 | 0.00% |
| 92 | Foshan | Asia | 25 | 27 | 28 | 3.70% |
| 93 | Dongguan | Asia | 24 | 25 | 26 | 4.00% |
| 94 | Jiangmen | Asia | 23 | 25 | 26 | 4.00% |
| 95 | Taizhou | Asia | 20 | 22 | 23 | 4.50% |
| 96 | Ordos | Asia | 22 | 23 | 23 | 0.00% |
| 97 | Abuja | Africa | 22 | 23 | 22 | -4.30% |
| 98 | Ahmedabad | Asia | #N/A | 20 | 21 | 5.00% |
| 99 | Marrakesh | Africa | 15 | 15 | 15 | 0.00% |
| 100 | Kano | Africa | 10 | 10 | 10 | 0.00% |