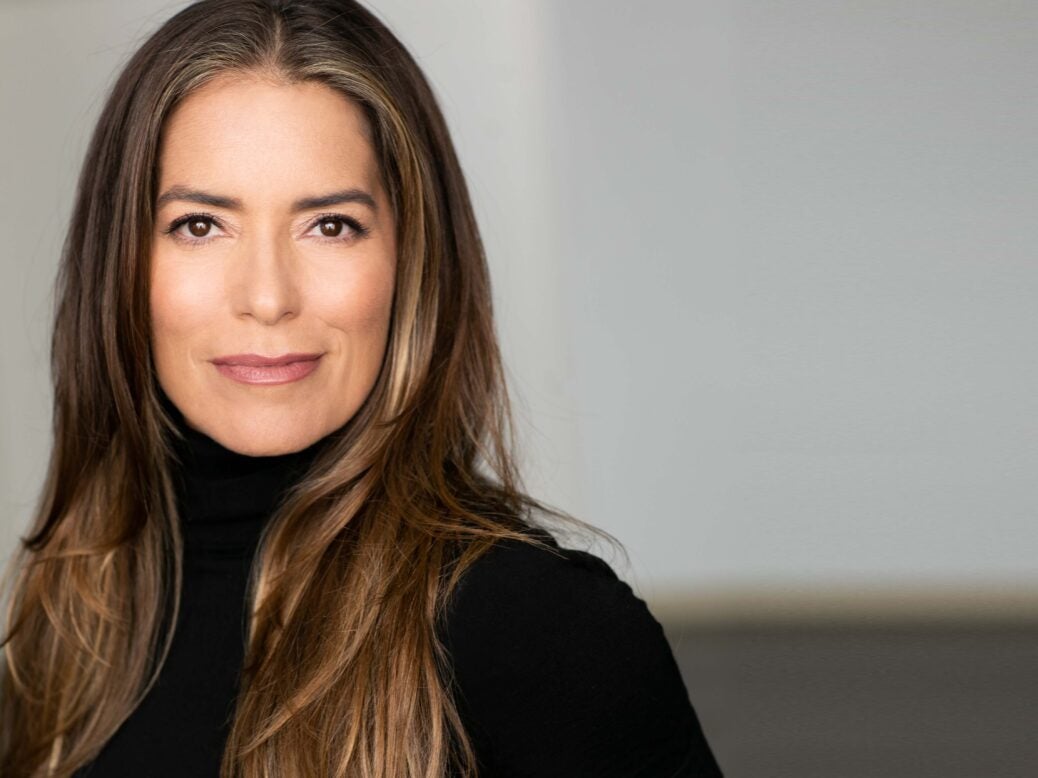 Born lawyer Laura Wasser is the go-to confidante and trouble-shooter for American stars who want to split away from the public eye. Anna Solomon discovers how she works her magic
Laura Wasser was always meant to be a lawyer. Her father, divorce attorney Dennis Wasser, has represented clients such as Mia Farrow and Steven Spielberg, and once told CNN that his daughter was conceived on the night he passed the California Bar. He called her Laura Allison Wasser so that her initials would spell 'LAW'.
Wasser grew up in Beverly Hills before attending the University of California, Berkeley and Loyola Law School. At the latter, she met and married a man that she refers to publicly only as a 'Spanish guy', before representing herself in her divorce from him at the age of 26.
Wasser and the 'Spanish guy' had no money, assets or children to worry about; only a dog. But her experience of the split seems to have coloured her approach to family law for the rest of her career. She seeks to make divorce as hassle-free as possible.
Perhaps unsurprisingly, Wasser's no-fuss approach resonates with celebrities, for whom divorce can attract unwanted public attention. She now works as managing partner at her father's firm, Wasser, Cooperman & Mandles, and has garnered the nickname the 'Disso Queen' for her aptitude in the dissolution of high-profile marriages.
She has acted for Angelina Jolie in her divorces from Billy Bob Thornton and Brad Pitt, and for Johnny Depp in his split from Amber Heard.
Wasser helped extricate Heidi Klum, Ryan Reynolds, Christina Aguilera, Stevie Wonder, Dr Dre, Gwen Stefani and Britney Spears from their respective partners, and, most recently, was reportedly instructed by Kim Kardashian for the second time in her divorce from Kanye West, which has hardly made a ripple of negative publicity for either party. (Wasser also did Kardashian's 2013 divorce from Kris Humphries.)
'With celebrities you need to understand the additional pressures, besides the emotional pressure that any human going through a change in a family dynamic has,' says Judith Poller, a New York matrimonial attorney who has worked both with and against Wasser on bi-coastal cases, and has come to think of her as a friend. 'She's exceedingly discreet and her clients know they can trust her.'
In representing an inimitable list of celebrity clients, Wasser has earned quasi-celebrity status herself; it is rumoured that she inspired Laura Dern's character in the 2019 film Marriage Story.
Wasser has said she 'can't completely ignore that that may be the case'. But she insists she is 'not a celebrity', and her bottom line is helping her clients.
Poller describes Wasser as a 'mother with her cubs' when it comes to this relationship with her clients: 'She's resolution-oriented. I think she and I both share, philosophically, that courts are not the best place for people in a family law situation. She's about pulling people together.'
Wasser goes to great lengths to protect her 'cubs'. Sometimes she will file for a divorce right before a holiday weekend or on Christmas Eve, putting pressure on the other side. Or she may advise clients to file 'in bulk' to minimise coverage.
Her office has an underground car park for covert arrival. Some clients choose to hire a private judge (for about $1,000 per hour) who will come to Wasser's office so that they need never set foot in a public court.
Of course, she's happy to do house calls too. Wasser is an entrepreneur, too. Her book – It Doesn't Have to Be That Way: How to Divorce without Destroying Your Family or Bankrupting Yourself – was published in 2013, and she is also the founder and CEO of a 'premium online divorce' resource called It's Over Easy.
The service promises a divorce with no lawyers, no court visits and no hassle, and guides people through the process from generating family law forms to negotiating a marital settlement deal and finally filing an uncontested divorce in court. 'To change the face of divorce – not to have it be so daunting and expensive and conflict-oriented – is something that's really important to her,' says Poller.
But, adds Poller, the service isn't necessarily intended for Wasser's wealthiest clients. It's Over Easy, says Poller, 'is perfectly terrific if it's a short marriage with minimal assets. It's very case-by-case oriented, because not everybody is open to being able to come together or has the capacity to do that.'
Despite the recent rise of 'conscious uncoupling', Poller says she has been dealing with more litigation and 'difficult, difficult situations' than ever – perhaps, she speculates, due to 'the tensions and anxieties of the last 14-month period'.
In this environment, maintaining a reputation for swift, seamless divorces – even for the most high-profile clients – will be no easy task. It will be intriguing to see if the Disso Queen can keep her unblemished record.
More family law coverage from Spear's 
To the victor, the spoils: When UHNW divorce becomes a battle, this is how top lawyers win
The most feared divorce lawyer in Britain
Ayesha Vardag interview: meet the UK's most controversial family lawyer
A license for 'divorce tourism'?