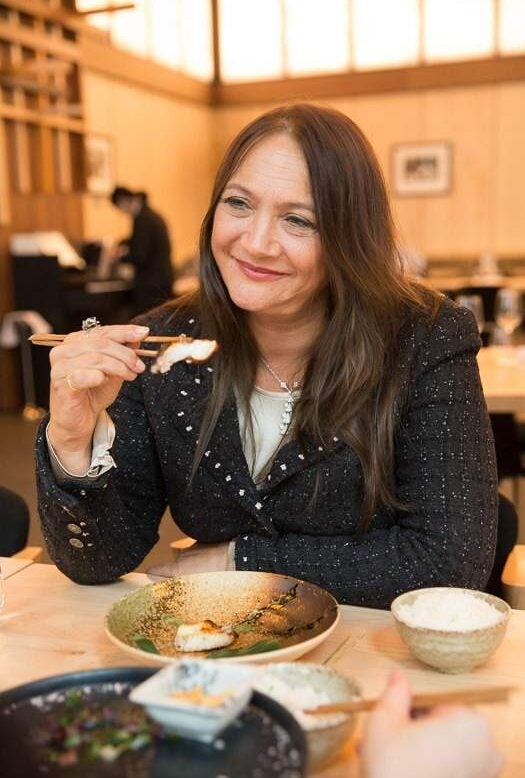 Christopher Jackson meets the woman who has dropped a grenade in the world of family law
Of how many professions could it be said that the undisputed top five people are all women? By my count, it's one: family law. And how often could these people be referred to, as if they were pop stars, by only their first names? The answer, again, is one.
The names? Fiona (Shackleton), Frances (Hughes), Helen (Ward), Diana (Parker), Sandra (Davis) – the so-called Queen Bees. But over the years since the firm Vardags was founded in 2005, another name has been regularly breathed in the halls of the Family Division: Ayesha. Matrimonial law is Darwinian: there's not enough HNW divorce to go round.
A typical family law interview for Spear's therefore begins with a protestation that unlike others, the practitioner intends not to be mean about their competitors. Usually, in less than a minute, Vardag is the subject of derogatory comment. We are lunching at Yen, near the Temple – that archaic world of wigs and barrister chambers, of goldplated names on the door, and the Royal Courts of Justice, reminiscent of Chartres cathedral, towering above you, redolent of the past. All ripe for the Vardag disruption.
I decide to get it out of the way early, and ask how she feels about the rest of the profession. Smiling, but pointed, she takes the longer view: 'I hope my firm will be flourishing long after the naysayers have hung up their wigs and gone off to the country.'
It's a good line, and though she instantly corrects herself ('Of course they don't wear wigs any more'), it's also a revealing image. 'I'm not going to say anything negative about anyone, and I don't really care if they say negative things about me. My clients love me and members of my firm I'm very close to. Those outside it, I'm delighted if they're all friendly.' She adds: 'I'm sure they think I'm too flamboyant as I busily promote myself to promote my firm, because I'm so inextricably linked with it.'
The outsider
Here, in a nutshell, is the whole controversy. Brash and brazen, Vardag – in concert with her husband Stephen Bence, the firm's director of strategy – has expanded the firm at an improbable rate, which can't be sustained. She holds parties (one picture she sends me afterwards has a Bollywood theme; it looks quite fun). She goes on TV. She has become wealthy in her own right, and spends all her time in Dubai. She is, in short, an outsider – worse, a rich outsider.
She rebuts all these, pointing to the firm's organic growth and lack of debt ('the fact is there is so much money coming in, you have to hire people to do it'); and throughout our conversation she stresses the 'intellectual rigour' of her approach and her close involvement on her cases. She waves away a glass of champagne ('I'm happier when I don't drink'), and adds that she doesn't eat red meat ('chicken or fishy things are good'). I ask her how she began.
'I was initially rather a reluctant lawyer,' she recalls. 'I went to Cambridge and read law, but spent a lot of time doing theatre and journalism in a really quite committed way.' What did she learn from this? From theatre, she says, she became 'unselfconscious about being seen'.
It is difficult to overstate, once one has been to her offices, how true this is. Departing the lift area, one is confronted by a sea of Ayeshas smiling back at you from pictures and framed news items. In the waiting room, a BBC clip of 'the president' (as she styles herself) plays on a loop. But unexpected though that is, she would argue that she is promoting the firm, not herself – and I see little reason to doubt her sense of responsibility as an employer. She is also honest about the stresses of television.
'The first time I stood in the BBC green room area, looking on to that pool of light, I was terrified,' she recalls. 'I remember thinking, "How bad would it be if I didn't do it?" But I thought, "If I do it, I won't be afraid of anything ever again."'
How good a lawyer is she? You will find people who will argue that she's no Helen Ward. But it's also possible that the bombastic nature of the firm has caused her to be underestimated. I have spoken to people who were deeply involved in her landmark prenup case Radmacher v Granatino and have conceded the strategic insight of pushing the case in the direction she did.
She's also been involved in the fight for no-fault divorce, campaigning for the law to change at the Conservative party conference: 'I hope we've finally cracked it and it will get through. Let's hope they don't then lose momentum, and their mojo, and keep on.'
For every person who will bad-mouth her, there is one who will grudgingly admit the enormity of her success. It's not unusual to hear her contemporaries say, 'I like Ayesha,' usually with an air of making a difficult admission. Others have no issues at all, and as our delicious sushi arrives I realise that I am enjoying her company According to Vardag, the firm has been successful on account of its ability to bring City law practices (she formerly held positions at Linklaters and Weil Gotshal) into a world which she deemed too 'high street'.
It's not surprising, then, that she's now expanding into criminal and, with the hire of Alex McCready from Schillings, into media and privacy. We even talk about the possibility of a Vardags private detection arm ('It's something we'd think about'). The dominance of women in the profession causes me to ask whether it's hard for men to be good divorce lawyers.
'Female family lawyers have a big draw for clients,' Vardag replies. 'Women are often at a vulnerable time, and want someone to empathise with them and are maybe a bit suspicious of men. For men, if they're to present an "on-yer-bike-love" sort of position, it feels more comfortable to have a woman doing that than a man who can look sort of bullying: both genders gravitate quite strongly towards women.'
What advice does she have for couples? 'What couples need to do is invest in their marriage as much as they do in their children and work. Marriage is the most valuable bastion that a family has. There's no point making tonnes of money if it then has to finance two different homes.' And how's that done? 'We need to accept it goes in phases – happy phases, boring phases, unhappy phases – and it's a good idea to work through these. The other thing is to focus on spending time together – don't have that extra meeting with that important client. Go and be at home with your family, put the kids in front of a DVD, and go have sex.'
The other reason a UHNW might want to hire Vardag – and at her fees, it really needs to be an ultra – is that she speaks the language of the well-off. For instance, she outsources 'all domestic stuff ', and 'all personal administration' is handled by her two executive assistants. 'I have people in all my houses who do all my utilities.'
The time freed up is spent on work, children and marriage. She also owns 20 horses, six cats and six dogs. As our ice cream and coffees come, she is increasingly relaxed and confident. 'I didn't anticipate that the firm would be as successful this quickly,' she says. 'It's not that quick in the grand trajectory of where I want us to be long-term, but we have come a long way in a short time relative to the other firms.
We have the lion's share of the UHNW cases.' This will likely always be a controversial firm. Vardag found a market no one else was really exploiting and pursued it aggressively. It's difficult to point to any harm she's doing, and she's employing a lot of people. Though we don't know whether the Vardag name will still be on the door in 200 years' time, this is a woman who has made her mark on our own times.
Christopher Jackson is a former deputy editor of Spear's 
Photography by David Harrison 
This article first appeared in issue 68 of Spear's magazine, available on newsstands now. Click here to buy and subscribe