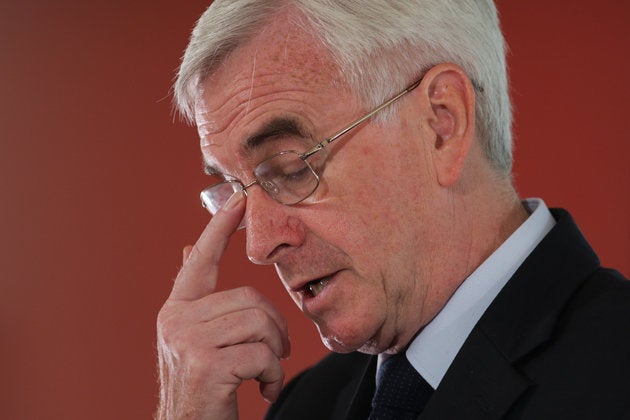 Claiming that £70,000-a-year makes you rich shows just how hopelessly out of touch Jeremy Corbyn's Labour party is, writes OIenka Hamilton
Shadow Chancellor John McDonnell's assertion that anyone earning over £70,000 a year is 'rich' and should pay still more tax is evidence of just how out of touch Jeremy Corbyn's Labour party has become. 'The rich will be above £70,000 to £80,000 a year – and that's roughly defined as what people feel is an earning whereby people feel they can pay more,' McDonnell said. I wonder if he includes himself and Jeremy Corbyn among the so-called rich. On his MP's salary of £75,000, presumably he does, although he can also draw on extensive expenses.
In fact you need $1 million (£780k) of liquid assets to qualify as a member of the HNW club, according to the World Wealth Report 2016 from Capgemini, which serves to underscore a second fallacy on the part of McDonnell's assertion: that income is only part of the story. It's what you've got in the bank that counts.
But McDonnell misses another important point, too. He's just wrong.  While earnings of £70,000 statistically put you in the top 0.09 per cent of the global population, according to the Global Rich List, the reality is that you can't actually afford any of the things that even the moderately wealthy take as given, and especially if you're living in London. Mark Field, Conservative MP for the Cities of London and Westminster, pointed out as much. 'They will be aghast at the idea that Labour feels that they could be fleeced by large increases in tax when they are already struggling to keep their head above water,' he says. If McDonnell is referring to a family income (which obviously he didn't clarify), Hargreaves Lansdown, a financial services company, estimates that if you're on £70,000 now, then after tax you're left with roughly £45,000.
To some this will sound like a king's ransom, but in London, you won't even be able to afford a roof over your head (not a whole one anyway). The average house in the capital now costs £442,443 to purchase, and would require the buyer to have an average salary of £140,000 a year – and since when did the rich live in 'average' houses?
John McDonnell's 'rich' can't even afford an average house in say Hounslow or Ealing, let alone in Kensington and Chelsea where the wealthy traditionally live and where in 2016 the overall average house price was £2,261,321. A mere £70k a year doesn't even touch the sides.
You can forget about private banking, too. At Coutts, prospective clients are expected to have at least £1,000,000 in investable assets, not including real estate, to even be considered. If Jeremy Corbyn came to them with his £75,000 they would laugh in his face, and not just because he's Jeremy Corbyn.
And what about private education? Public schools have been the traditional preserve of the wealthy and privileged. Think again. With annual fees being on average more than £30,000 per child, you would need a lot more than £70,000 taxable income to be able to educate even just one child at Eton or Westminster. Holidays? Nice cars? Private jets? You may be rich but you can forget them all, and especially once Labour has whacked the extra tax on your hard-earned cash.
There were 4.4 million higher rate income tax payers in 2016/2017 – so people on an income of over £45,000 – out of a total of 30 million tax payers, 5 per cent of which were earning £70,000 or more. Yes, they're comparatively well off but they're far from rich. Furthermore they're already paying the lion's share of income tax in Britain.  How much more does McDonnell want from them?
How different today's Labour party is to nineteen years ago, when Peter Mandelson famously declared: 'we're very relaxed about greed'. McDonnell's statements only show how woefully out of touch today's Labour party is with the challenges Britons have been grappling with in the face of ever-rising inflation rates. It'll be interesting to see what magic this delivers on June 8.
Olenka Hamilton is Researcher at Spear's