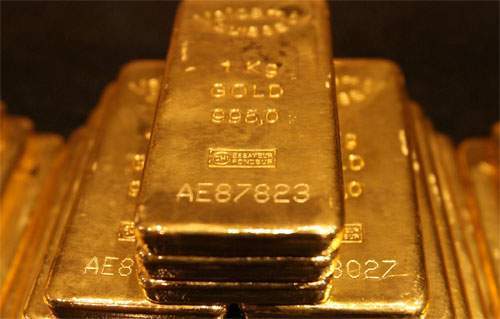 There is some good news for HNWs in Knight Frank's latest wealth report, Arun Kakar notes
London based estate agent Knight Frank is back with its Wealth Report, its annual barometer of the state of smart money in 2019. Covering property, investment, geopolitics and everything in between, it paints a picture of the uncertainties and trends that underline the shape of wealth in 2019. Spear's has rounded up the five things that every HNW should take note of.
The report might note that the broader economic outlook is 'darkening', but Knight Frank remains resolutely bullish on HNW prospects for the year ahead, with the creation of wealth remaining a 'constant'. The firm's research forecasts a 22 per cent rise in the global UHNW population – an additional 43,000 people – worth more than $30 million by 2023. As well as a swell in newly minted HNWs, the firm reports that existing UHNWs are overwhelmingly confident in their prospects for the year ahead. An unwavering 80 per cent of those surveyed in the US expect to be better off by the end of the year, compared with 64 per cent in Europe and Asia, and 50 per cent in the Middle East.
Photo by Hardo Muller @Flickr
Whatever happens with Brexit – hard, soft, or none at all – London is the world's 'leading global wealth centre' for the year ahead, pushing New York, its 'only serious rival', into second place. More UHNWs live in London than anywhere in the world, and Knight Frank heralds the city as a spot that 'sweeps the board' in its City Wealth Index. The Big Apple beats the Big Smoke on investment, but falls to second on scores of wealth and lifestyle. 'North American cities reign supreme for private investment, occupying six of the top ten spots in this category, with New York in top place,' the report's authors say. 'But London remains dominant for diversity of investors.'
Photo by Free-Photos @Pixabay
3- Whisky the trick
As interest in collectible assets continues to expand into new areas, Knight Frank has its eyes on whisky. The firm has seen its index of rare malts soar by 580 per cent over the last decade. A 40 per cent annual growth in sales of Scotch to India and China combined with newly opened direct flights between Edinburgh and Beijing all contributing to this rise, it says. Prices are rising quickly: The record price of $1.1 million for a bottle of Macallan Valerio Adami 1926 set in October at auction beat a record set a month before for a similar bottle of Macallan 1926 for £700,000. 'Values for certain old vintage rarities soared past previous records, achieving almost unimaginable new auction highs,' it reports. 'The Knight Frank Rare Whisky 100 Index (KFRW100), which contains 100 bottles of the world's most desirable rare Scotch whisky and tracks UK auction prices, increased by almost 40 per cent through 2018.'
Photo by Peggychoucair @Pixabay
4. Investment is becoming more active…

Investors are set to become active in their strategies, say the report authors, with a cocktail of increased wealth mobility, rising interest rates and the end of quantitative easing combining to bring 'the everything bubble' to a close. What does this mean? Well, Knight Frank claims that 'the one thing investors can be sure of is that the next ten years won't be anything like the past ten'. It identifies trends such as a hunt for higher returns, the increasing importance of geopolitics and ethical investing combining to create a more intensely competitive investment field.
'In the past decade it was enough to buy classic cars, art or property and the generosity of central banks would help deliver super-charged returns. As this process unwinds property investors will become increasingly focused on income, asset management and development opportunities,' the report says.
Photo by Alankitassignments @Wikimedia Commons
5 – …and HNWs are becoming more mobile 
Wealth exporters will start to keep a closer eye on their currency and foreign reserves as HNWs become increasingly global, Knight Frank claims. Recent capital controls in China are set to remain in place over the course of the year, and a 144 per cent increase in outbound remittances in India will form 'risks of additional controls', but the report is quick to dispel any worries, claiming any action on this will be delayed until 2019 at least. Whatever the case, UHNWs will continue to demand access to global markets, it argues. A record high of 26 per cent of global HNWs have said they will begin to plan for emigration in 2019, and 36 per cent of UHNWs surveyed own a second passport.
In order to service the demand a record number of countries will offer citizenship and residency via investment schemes. Moldova and Montenegro are the most recent to announce schemes, but broader enthusiasm could be tapered by the OECD's increasing scrutiny on potential misuse. The organisation released a 'blacklist' of 21 jurisdictions in October 2018, and a similar study is underway in the EU. The fate of these inquiries remain to be seen, but the overwhelming theme all adds up to what the authors call 'the increasingly footloose nature of wealth'.
'Governments around the world are targeting globally mobile wealth, albeit for a variety of different reasons,' it says. 'Some are actively enticing wealthy individuals to relocate with favourable tax regimes, while others are introducing overseas buyer taxation on residential purchases.'
Photo by Andrew E. Russell @Flickr. Featured image by Agnico-Eagle @WikimediaCommons
Arun Kakar writes for Spear's