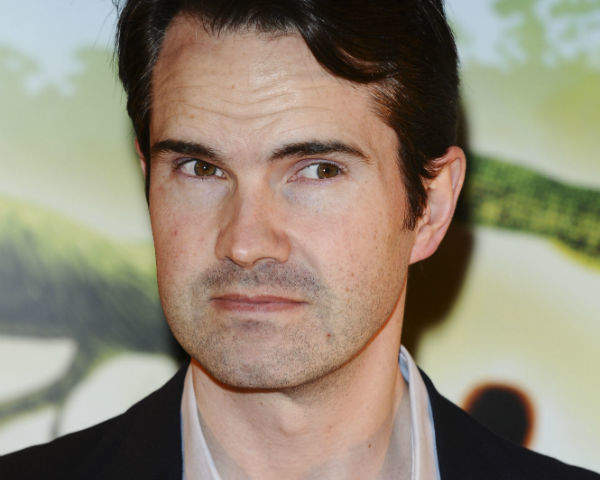 A British-Irish teetotaller whose pokerfaced dark humour and edgy one-liners have won him accolades as a rib-tickling stand-up, Jimmy Carr has a reported net worth of £12 million.
How did telling jokes make Carr a millionaire?

Professional comedian and actor Jimmy Carr was born on September 15, 1972, in the London borough of Hounslow, to Irish parents Patrick James Carr and Nora Mary Carr.
A citizen of Britain and Ireland, Carr is also a screenwriter and presenter for radio and TV. While at JC Productions with his father, he made his debut short/pilot film for television. After graduating in political science from Cambridge in the 1990s, his first job was at Shell as a marketing executive. But the millennium saw him turn towards comedy and writing, from which there was no looking back.
Carr began to feature in and present many Channel 4 shows, the most prominent being the irreverent comedy panel show 8 out of 10 Cats.
At the Edinburgh Festival in 2003, an entire month of his shows were sold out. This hardworking comic with his signature laugh is on stand-up tours year-round with only five week breaks between tours. A Royal Television Society Award counts among his various tributes. Carr's wealth from a career as a comic amounts to a net worth of $12 million.
Carr has a predilection for treading on dangerous territory on a whole range of issues. Not just jokes, the quick-talking Carr is equally pithy with his anecdotes. The f-word is as casual to him as punctuations are to others. Still, he reckons his material is not unreasonably offensive, although he was booed for his wisecracks at the Queen's Diamond Jubilee in 2012.
Carr was under the scanner sometime back, linking him to a Jersey-based accountancy firm, which protected £168 million a year of his wealth from tax. It is alleged that this scheme allowed him to stow £3.3 million annually. A report by the Times alleged that 1,100 tax avoiders had taken refuge in the said K2 tax scheme. The Brit wit's fortune mostly comes from his company, his TV appearances and DVD sales.
He married TV commissioning editor Karoline Copping in 2001, after meeting her at an audition. He claims he could not concentrate on comedy when the pretty Copping was around. At a later gig, he approached her and asked her out.
In order to acknowledge staring fans without the need to stand and chat with them, Carr wiggles his black eyebrows in a funny way, a sort of a Mexican wave, a trick he learnt 20 years ago from Jim Carrey.
The caffeine-crazy tennis buff claims that his comedy drive springs from a desperate attempt to be loved by his audience.
[See also: Lisa Troutt net worth]