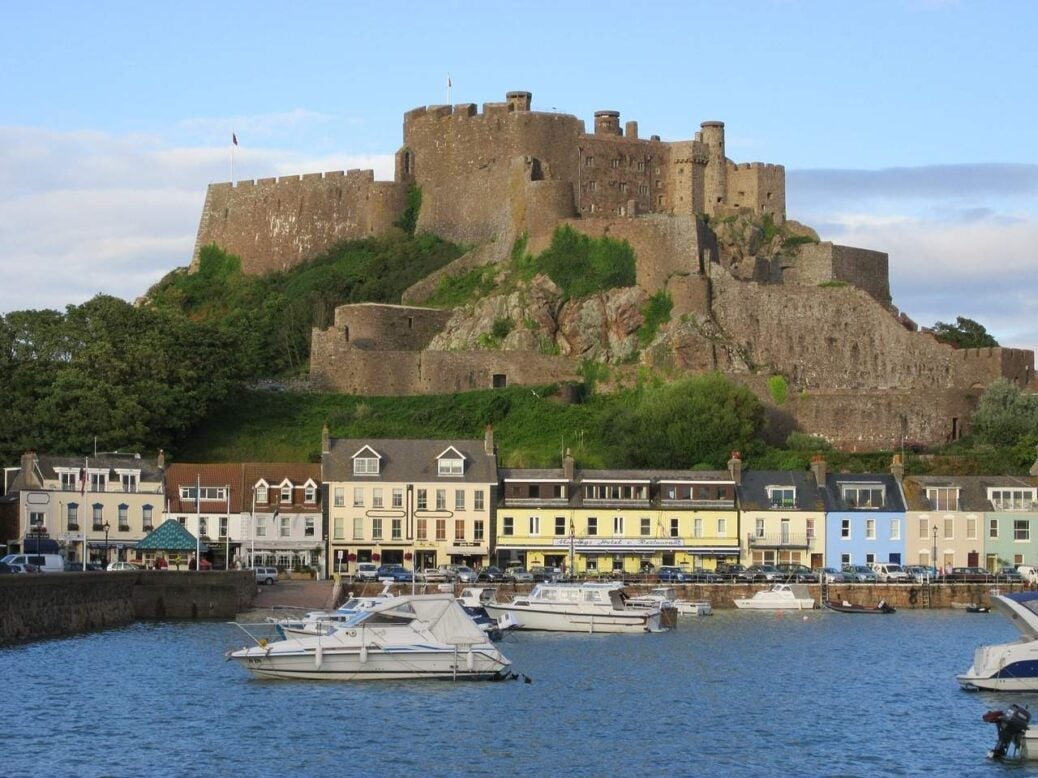 Jersey Finance CEO, Joe Moynihan, reveals how the Channel Island forges relationships with increasingly sophisticated global families, writes Rasika Sittamparam
In an ultra-competitive world where jurisdictions fight over increasingly global families, the frequency of flights to London, the world's biggest international financial centre (IFC), can tip the balance. In fact, Jersey Finance CEO, Joe Moynihan, tells Spear's that families are quoting Jersey's frequent flight connections to London as one of the key reasons for choosing his jurisdiction over other Channel Islands. 'Certain times of the year, we have ten flights a day from Gatwick, each way,' Moynihan says. Furthermore, Virgin Atlantic's recent announcement of upcoming Jersey-Heathrow flights is nothing but music to Moynihan's ears.
But there are more factors that make family offices flock to Jersey, with numbers increasing 'very significantly' over the past decade. A report which Jersey Finance compiled recently, finds common aspirations of family offices who move to Jersey, regardless of the complexity of their structures, both onshore and offshore. Jersey Finance identifies these to be: wealth preservation, asset protection, philanthropy and privacy. 'Our proposition for private wealth has increased in sophistication, increased in quality – it's all really in response to the evolving family demands,' he says.
Regulated stability
As a world leading IFC, Jersey has 'pushed hard' in the past 20 years to improve regulation, particularly as the wealthy families they serve become more complex and demanding. The increasing presence of accreditation-granting bodies such as STEP and CISI in the jurisdiction reflects these efforts – individuals working in trust companies are now, more than ever, required to present professional qualifications which are approved by the regulator – the Jersey Financial Services Commission. 'People want to know that the individuals they're dealing within our jurisdiction are professional and regulated – so that their assets are safe,' says Moynihan. He adds that the jurisdiction encourages resident lawyers and wealth managers to maintain a continuous pursuit of qualifications, accreditation and skills for their professional development.
Sophistication & impact
Jersey's approach to improve the quality of its 13,700 corporate and private wealth advisers has had positive results – there is more inward investment and relocation, Moynihan says. Although the majority of the incoming investors and family offices still have a UK-nexus, there has been a lot more interest from HNWs from China and the Middle East. Furthermore, there is a significant rise in next generation activity on Jersey too, with younger family members viewing the financial landscape through the lens of impact investing and ESG factors.
The principal of one London-based UHNW family was so impressed by Jersey's credentials as a base for philanthropy that they decided to create a family office in the jurisdiction, solely for charitable initiatives. This became a base for both local and global activities, within the fields of marine environment, medical research, a suicide prevention helpline in the UK and social reform in prisons. Moynihan says this is a reflection of a general trend among families, who want to see their wealth have a positive social impact on society.
Digital island
Moynihan points to how Jersey's digital infrastructure, carefully considered by Digital Jersey, makes the IFC more attractive to tech businesses and digital nomads. Jersey has a telecoms infrastructure that is 'far superior to many' – a 1-gigabit per second fibre optic connectivity to every home and business on the island that is surpassed by speed globally, only by Singapore and Taiwan. He recalls an exchange with a resident fashion entrepreneur who needed to regularly transfer data between her laptop and her office in San Francisco which regularly took many hours from her previous location. 'On her first night in Jersey she pressed 'send' to initiate the transfer, went to make a cup of tea and got back to a message saying, "Transmission complete".' To make sure that such high-value residents feel safe about sensitive data transfer, Jersey has invested in a 'very strong policy on cyber security'. Such confidence in this security has resulted in more new firms and entrepreneurs using the jurisdiction as a 'test bed' for some of their new technologies. A proud moment for the IFC was when SoftBank, a venture capital firm which has invested more than $100 Billion in growing tech companies, structured its Vision Fund in Jersey after a thorough global review. 'To us, that's a big endorsement in the quality of our jurisdiction,' Moynihan enthuses.
IFC standards
How would Moynihan rate Jersey as an international financial centre as a whole? 'Informed audiences view Jersey very positively ,' he replies. 'All of the international standards setters, who have reviewed our operations, have been positive in their assessments.' A stellar example is when Moneyval, the European evaluation brand of the Financial Action Task Force (FATF), confirmed that Jersey was compliant on 48 of the 49 FATF recommendations – 'one of the best national reports for any country,' according to Moynihan. 'Let's just put it this way, people don't want to be associated with jurisdictions that are of less than high quality,' he concludes.
Furthermore, he says what really brings HNWs, family offices and inward investment to Jersey, and keeps them there, is its reputation for stability, cemented over the years by a robust rule of law. 'People take comfort in the fact that the rules aren't going to change overnight to suit a political agenda,' he says, 'For international families operating across multiple jurisdictions, we would point to the fact that we're a really good place to do business.'
Photo credit: creativeaction @Pixabay
Related