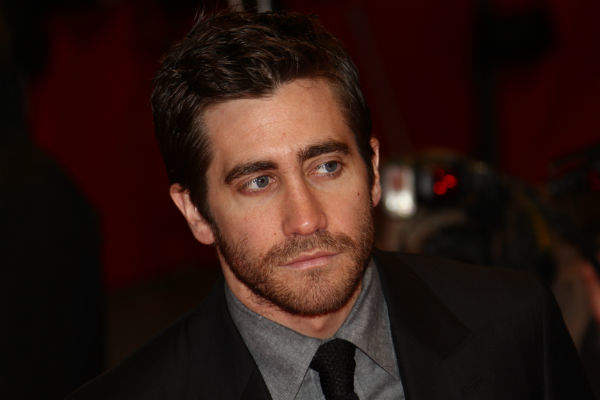 Jake Gyllenhaal is estimated to be worth £45 million
Born to director Stephen Gyllenhaal and producer/screenwriter Naomi Foner on December 19, 1980 in Los Angeles, Gyllenhaal's career was cut out to be in the movie industry. With Jamie Lee Curtis for a godmother, he gained his first taste for acting as an 11-year-old in City Slickers.
He later acted in A Dangerous Woman (1993), Homicide: Life on the Street "Bop Gun" (1994), Homegrown (1998) and Josh and S.A.M. (1993).
Deciding to pursue acting full-time after two years at Columbia University, he landed his first lead role with October Sky (1999). Next, he played the titular role of Donnie Darko (2001), a cult classic featuring his sister Maggie Gyllenhaal.
After starring in Bubble Boy (2001), Lovely & Amazing (2001) and Highway (2002), his next movie The Good Girl (2002), saw success by premiering at that year's Sundance Film Festival. This was followed by Moonlight Mile (2002).
In 2004, he starred in the sci-fi superhit The Day After Tomorrow and later debuted on Broadway and West End to critical acclaim, performing in Kenneth Lonergan's This Is Our Youth.
Starring in acclaimed movies such as Proof, Jarhead and Brokeback Mountain in 2005, Gyllenhaal gained special recognition acting alongside Heath Ledger as a gay sheepherder in Brokeback Mountain. The movie won the Golden Lion at the Venice Film Festival, along with four BAFTAs, four Golden Globes and three Oscars. Gyllenhaal earned an Oscar nomination and won the BAFTA for Best Supporting Actor, in 2006. The Americans for the Arts National Arts Awards also presented him with the Young Artist Award for Artistic Excellence in 2006.
He also narrated The Man Who Walked Between the Towers (2005), a short animated film based on the eponymous book by Mordicai Gerstein featuring Philippe Petit's tightrope walk between the Twin Towers.
Gyllenhaal then starred in Zodiac (2007), Rendition (2007) and Brothers (2009), later donning the role of Prince of Persia: Sands of Time in 2010. He received a Golden Globe nomination for starring in the romedy Love and Other Drugs opposite Anne Hathaway that same year.
After End of Watch (2012) and Enemy (2014), came Nightcrawler, which garnered Golden Globe and Screen Actors Guild Award nominations for his acting.
In 2015, he starred in Accidental Love with Jessica Biel and Southpaw with Rachel McAdams, promising two more in September — Demolition and Everest.
Gyllenhaal, who owns an Audi Q7, recently sold his house on Hollywood Hills for a reported $3,262,500.