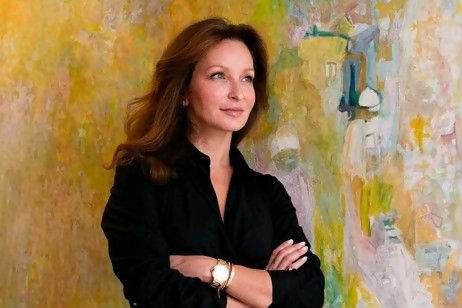 Isabelle de La Bruyère was interning at the Met aged 16 when it dawned on her that she was making coffee in a room full of Monets and Van Goghs. 'From then on, I knew Impressionist and Modern was my field. It was revolutionary at the time and you could paint your own vision,' she says.
As head of client advisory, she works with private multi-category clients looking to build collections of a wide range of art and decorative art ranging from Impressionist and contemporary to jewellery and Islamic.
'I know the art market can appear intimidating. My job is to make it less so, to give the human touch,' says de La Bruyère, who joined Christie's in 1999, rising through the ranks via Impressionist and Modern and Oriental art, before launching Christie's Dubai, a real career highlight.
Now based in London, she is your global link to both the art itself and the experts. And what's her advice? 'First you buy with your heart and then with your head,' she says. 'Eighty per cent of the art we see out there will not be here in ten years. I don't do the buy-to-flip market.' She favours established artists who already have a presence in museums and major collections.
Personal favourites are American artist Morris Louis and Barbara Hepworth. If she could steal a single painting, it would be Manet's Un Bar aux Folies Bergère: 'It's a mystery – every time I look at it I find something new.'